Monkeypox: Sensoa distributes sensitisation material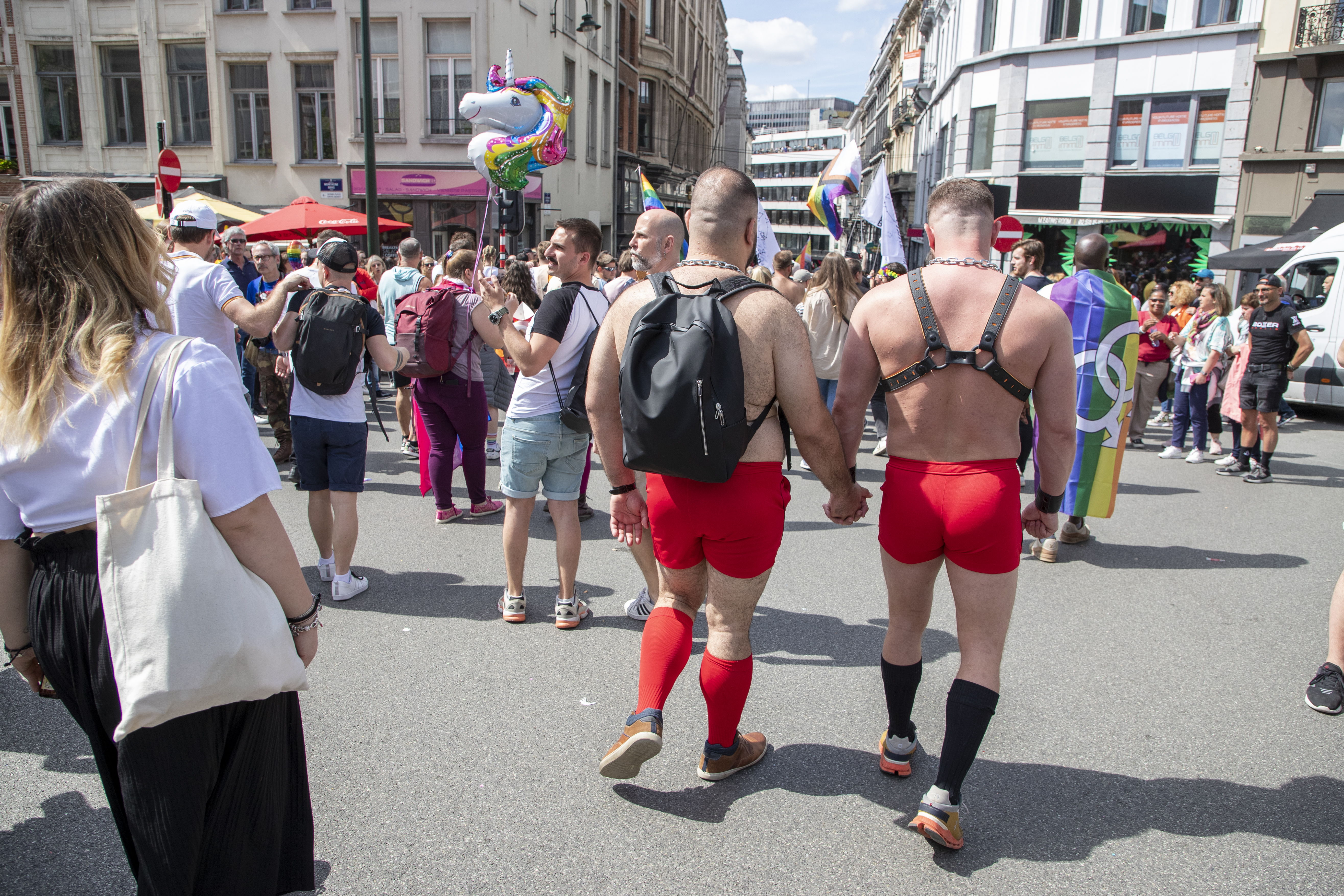 Sensoa, the Flemish expertise centre for sexual health, has started distributing sensitisation material against the monkeypox virus, specifically in places where homosexual men have sex.
"It concerns posters in which we call on people to be alert for the symptoms. We also hand out handouts to the owners of places like gay saunas", Sensoa spokesperson Boris Cruyssaert explained.
Last weekend, the World Health Organization (WHO) declared monkeypox 'an international threat to public health', which is the highest alert level.
The virus originally occurred in Central and West Africa, but since May of this year it has been on the rise in Europe and elsewhere. In Belgium, 331 confirmed and one suspected case of monkeypox have been registered so far. According to the latest figures from the health institute Sciensano, all cases concern men between 20 and 65 years old.
Sensoa is focusing its campaign on this group. "The sensitisation is not aimed at the whole population, but specifically at men with alternating sexual contacts," the spokesperson said.
Besides sensitisation, the campaign also focuses on vaccination. Earlier this month, Belgium ordered 30,000 doses of the Jynneos vaccine, even though they would only be available in the autumn. So far, 3,040 doses are available for people who have had an unprotected high-risk contact.
Earlier this week, Reuters reported that there have been more than 16,000 cases of monkeypox in more than 75 countries in recent months, and five deaths in Africa.
Symptoms of infection with the monkey pox virus include skin rash, swollen lymph nodes, fever, chills and muscle pain. An infection is very rarely fatal and patients usually recover after a few weeks.
(AHU)
#FlandersNewsService
© BELGA PHOTO NICOLAS MAETERLINCK