Molenbeek asylum reception centre evacuated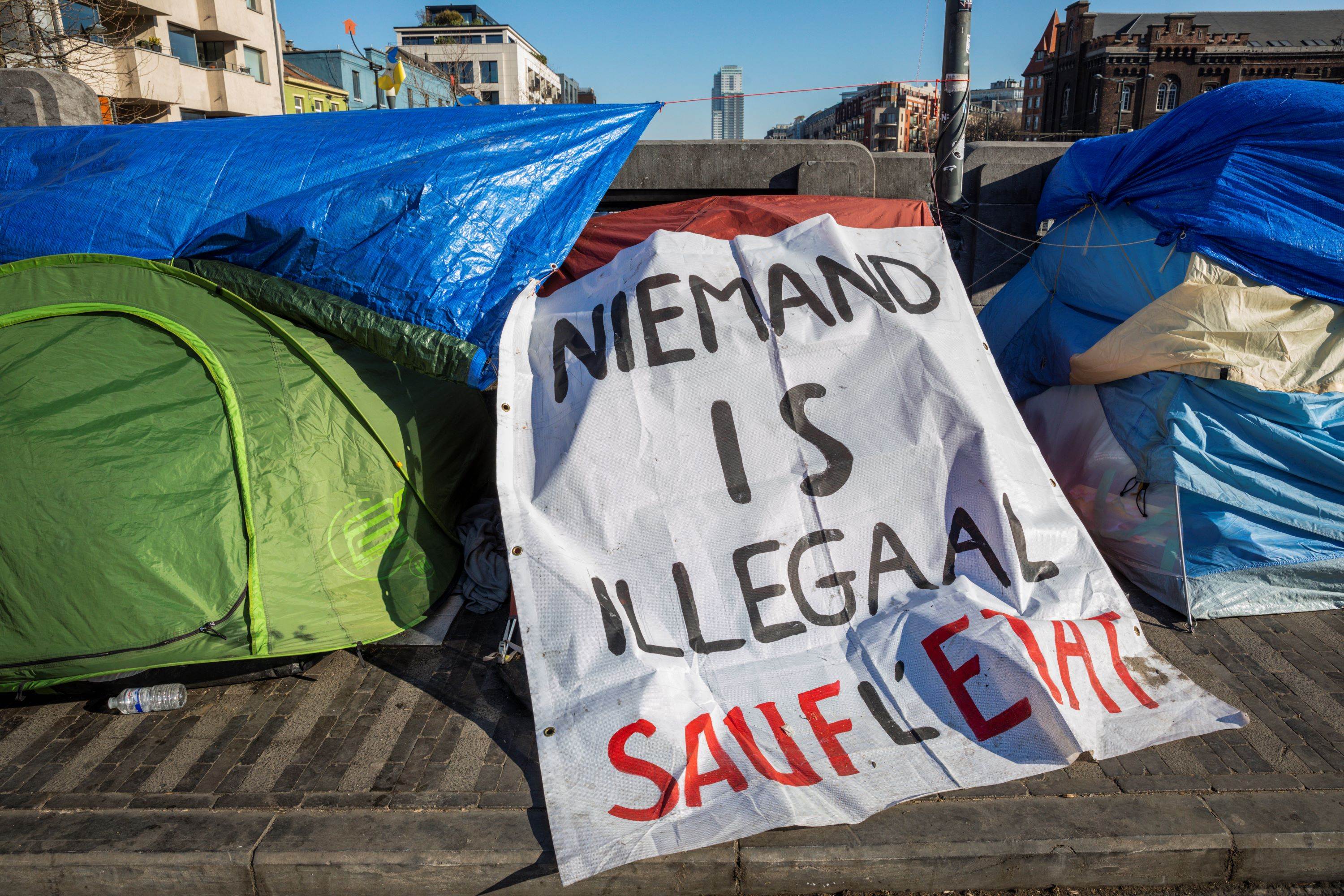 The authorities in Molenbeek began a sudden evacuation of a reception centre housing more than 400 asylum seekers on Wednesday. Asylum agency Fedasil, which manages the centre, refused to cooperate with the eviction, calling the decision by mayor Cathérine Moureaux (PS) "inhumane". The news was reported by Bruzz and confirmed to Belga.
The centre was established to accommodate Ukrainian refugees and then cope with the reception crisis. "These people are totally innocent and are victims of a situation they had absolutely nothing to do with. This is inhumane," said Mieke Candaele, Fedasil communications director.
"Police are currently on the fifth floor, where residents' rooms are located," she said. "The asylum seekers locked themselves in, whereupon police sealed the rooms from outside. This situation is unprecedented. In Fedasil's 20 years of existence, I have never seen anything like it."
"The reality is that we still do not have enough places and we cannot close well-functioning centres"
Moureaux says the municipality's socioeconomic and financial difficulties were not taken into account when the centre was opened a year ago. She challenged the decision in court, and in August Fedasil had to vacate the building for urban planning reasons. Fedasil reapplied for planning permission in January to give the former care home a new use.
"Despite a double ruling by the courts, the federal state maintains its position and does not apply the court's decisions," Moreaux said. "Molenbeek citizens cannot understand, let alone accept, this."
Open to discussions
Fedasil has refused to cooperate in the gradual evacuation of the building. "Planning permission is pending with the region, but while we wait, a totally unsafe situation is being created," it said. "We need to resolve this, but not in this way. We are making permanent efforts to dialogue with the municipality and mayor."
State secretary for Asylum and Migration Nicole de Moor (CD&V) said she remained open to discussions with the local authorities to find a solution that would enable the centre to stay open.
"The reality is that we still do not have enough places and we cannot close well-functioning centres," she said. "I am not opening a centre in Grimbergen only to close one in Molenbeek afterwards. So Fedasil cannot participate in this evacuation."
© LEPICTORIUM