Michelin 2022: Belgium gets third three-star restaurant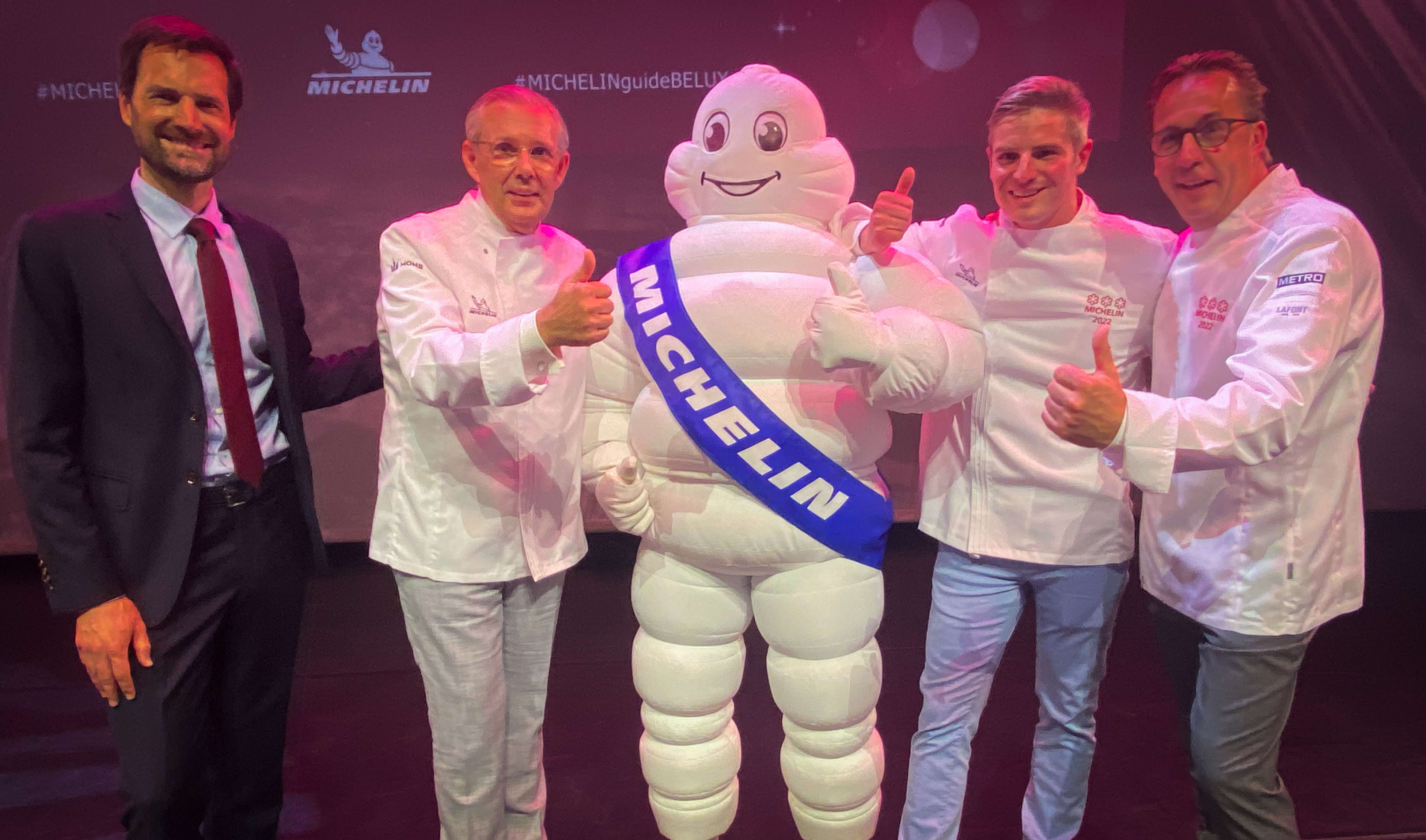 On Monday, the Belgian restaurant Boury received a third Michelin star. Belgian restaurants Zilte and Hof van Cleve retained their three stars, meaning that the country now has three three-starred restaurants. Three Belgian restaurants were awarded two stars and 16 restaurants were awarded a first star.
As of Monday, the restaurant in Roeselare run by chef Tim Boury joins the ranks of Zilte and Hof van Cleve. The Michelin Guide describes restaurant Boury as "a splendid example of modern gastronomy".
"Chef Boury's meticulous recipes mingle classicism with creative peps and he cannot be equalled for his ability to enhance exceptional ingredients", it sounds.
Boury himself called the third star the ultimate crowning achievement as a chef. "We have had Restaurant Boury for eleven years now. We started on a small scale with two staff members and received our first Michelin star after just one year. We grew in everything, moved to a larger building that had more to offer and received our second star. Today, five years on, we have three. We had a good run, I am very satisfied with it", he told VRT.
The three Belgian restaurants awarded two stars are Hertog Jan at Botanic in Antwerp, Colette-De Vijvers in Averbode and the Brussels restaurant La Villa Loraine. Sixteen restaurants were awarded one Michelin star for the first time: ​ Vintage in Kontich, Hert in Turnhout, Arden in Villers-sur-Lesse, Fine Fleur in Antwerp, Den Hert in Wannegem-Lede, Quai n4 in Ath, Nebo in Antwerp, Fleur de Lin in Zele, Ryôdô in Luxembourg, Tinèlle in Mechelen, Rebelle in Marke, Gary Kirchens in Ordingen, La Villa de Camille et Julien in Luxembourg, Dim Dining in Antwerp, Sense in Waasmunster and Toma in Liège.
(KR)
#FlandersNewsService
© BELGA PHOTO VIRGINIE LEFOUR - Chef Peter Goossens of 'Hof Van Cleve', Chef Tim Boury of 'Boury' and Chef Viki Geunes of 'Zilte' during the presentation of the new Michelin 2022 guide for Belgium and Luxembourg