#MeToo back in the spotlight in Flanders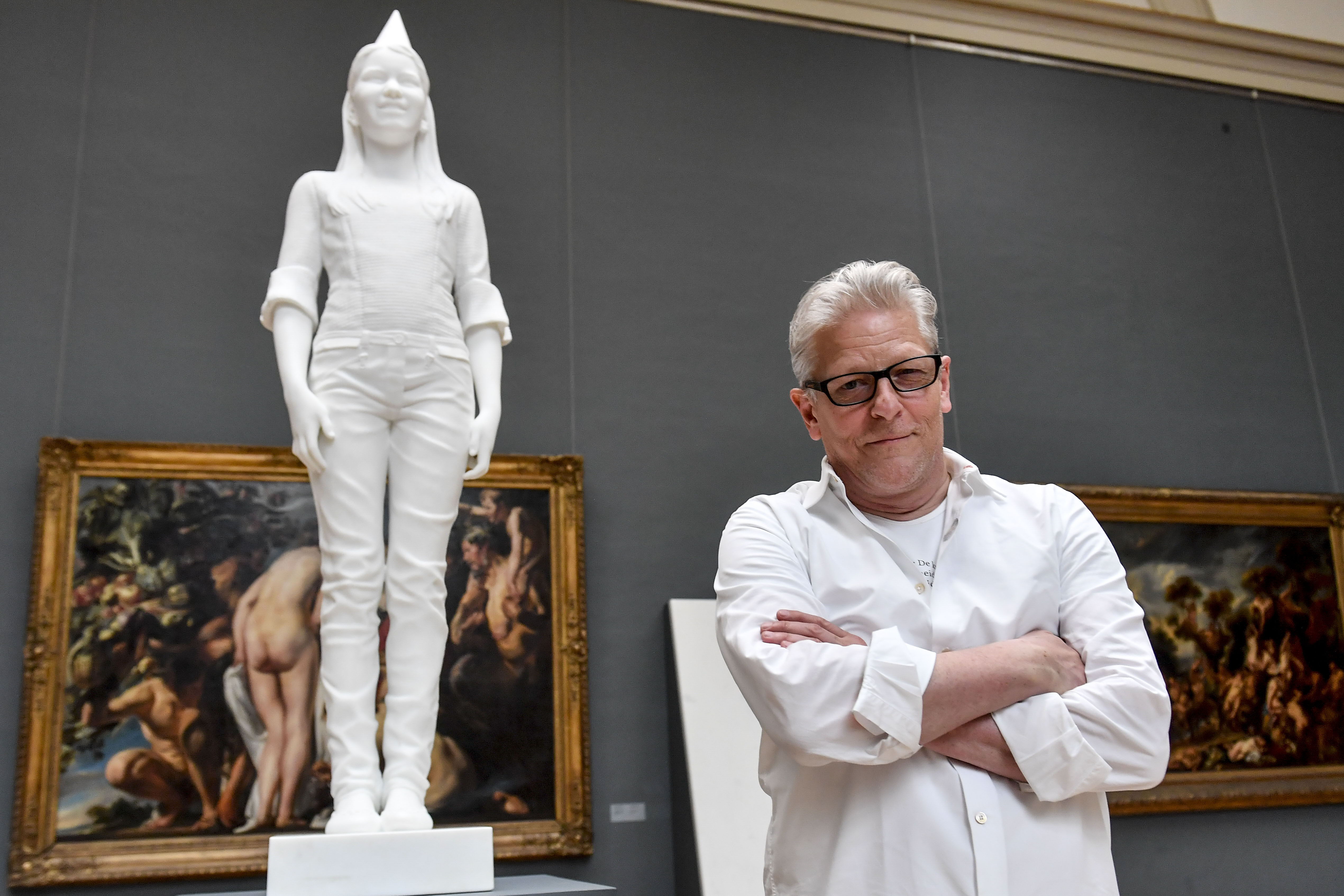 #MeToo has been a hot topic in Flanders over the past few weeks. Several high-profile cases have sparked new public debate about sexual harassment, intimidation, and abuse of power in the workplace.
The case against Jan Fabre is a recent example. Back in 2018, the internationally renowned artist was accused of sexual harassment, sexual assault, abuse of power, intimidation, and bullying by twenty former employees of Fabre's dance group Troubleyn. Many of whom sought out mental help afterwards.
According an open letter written by former Troubleyn members, Fabre would regularly invite female employees to private photography sessions and urge them to take drugs and drink alcohol, in order to increase their willingness to accept sexual requests. Those who refused the invitation were demoted. "No sex, no solo", as stated in the letter.
After a thorough investigation that spanned several years, Fabre will be tried by the correctional tribunal in Antwerp today and on April 1. The Belgian artist denies any wrongdoing but risks a prison sentence of five years.
The appointment of Marc Overmars as the new Technical Director of Royal Antwerp FC made international headlines this week. In early February the Dutchman was accused of sexual harassment during his time as director of football at AFC Ajax and was consequently fired. 
The fact that he found new work so quickly, just six weeks later after his dismissal at Ajax, did not go down well with many football fans. The press conference in Antwerp did not alleviate concerns about the former footballer's behaviour, with manager Sven Jaecques saying that "Overmars' values match with our own", and that female employees were not specifically consulted about his appointment.
In a statement released on Thursday, Royal Antwerp FC admitted that it made mistakes during the announcement, and affirmed that there is "zero tolerance regarding inappropriate behaviour in the workplace". But the fallout of Overmars' appointment is already visible. Three sponsors have ended their sponsorship deal with the club so far, with possibly more to follow.
Even the academic world has been rocked by recent #MeToo allegations. A recent episode of the documentary series Pano, made by Flemish public broadcaster VRT, brought intimidation and abuse of power by teachers at two universities to light.
Twenty doctoral students testified to verbal threats and intimidation by a professor at UGent. Allegedly, the teacher in question also enriched himself by unfairly charging the university for restaurant and travel expenses. Another 14 doctoral students at KU Leuven accused a professor of abuse of power and intimidation. Both professors are currently banned from the premises of their employers, until further notice.
The documentary follows reports of other cases of sexual harassment and intimidation that were revealed over the past few months, involving institutions like KU Leuven, VUB, UGent and The Royal Conservatoire of Antwerp. Several of the accused professors were dismissed as a result of those allegations.
© BELGA PHOTO DIRK WAEM