Memorial, business and technology on agenda of first South Africa state visit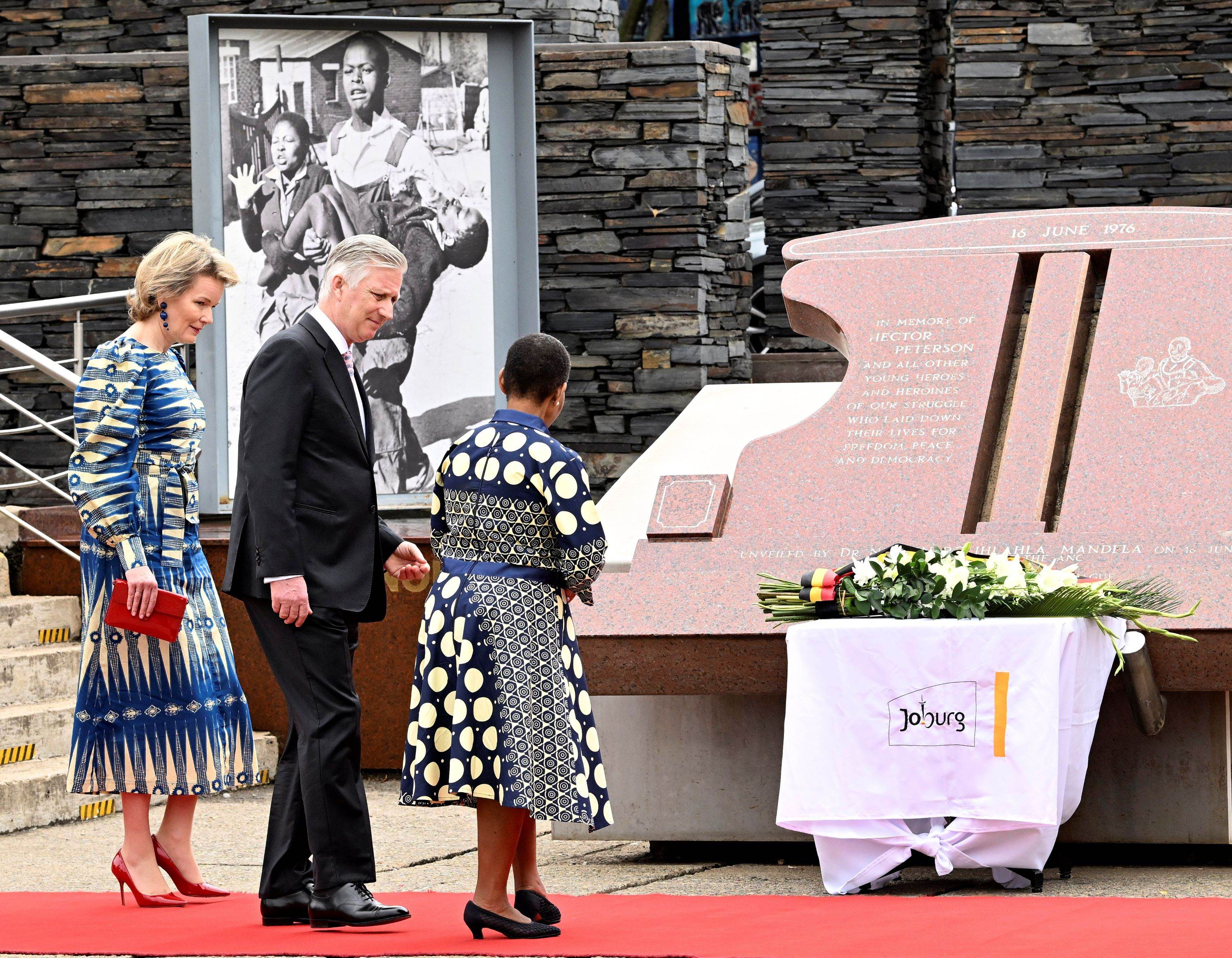 King Philippe and Queen Mathilde are continuing their tour of South Africa this week with business leaders and politicians, on Belgium's first state visit to the country.
On Friday, the royals visited the Hector Pieterson Museum in Soweto, a township in Johannesburg. The museum is dedicated to the 16 June 1976 uprising against the apartheid regime and is named after a 12-year-old boy who was killed when police opened fire on protestors.
The king visited the construction of a new diamond-cutting factory run by Antwerp-based dealer Pluczenik earlier in the day. Pluczenik is building a factory for cutting and polishing diamonds, which should be operational by the summer. It already has plants in Botswana and Namibia.
Shared innovation
With federal foreign minister Hadja Lahbib and Flemish finance minister Matthias Diependaele, the king took part in a discussion with local entrepreneurs from the diamond sector and the head of the Antwerp World Diamond Centre, Ari Epstein.
There was also a visit to research institute CSIR in Pretoria, to learn about work it is doing with its Flemish counterpart Vito on sustainable electricity storage. The project, co-funded by the Flemish government, should help provide a solution for load shedding in the country.
The Russian invasion of Ukraine also came up for discussion. While South African president Cyril Ramaphosa stressed "the importance of finding a peaceful solution", Lahbib called on South Africa to capitalise on its good ties with the Kremlin.
#FlandersNewsService | The king and queen with Antoinette Sithole, sister of Hector Pieterson, at the Hector Pieterson Museum in Soweto, during a state visit to South Africa © PHOTO BELGA PHOTO BENOIT DOPPAGNE

​​
​