Manneken Pis dressed in nursing uniform in honour of healthcare workers during pandemic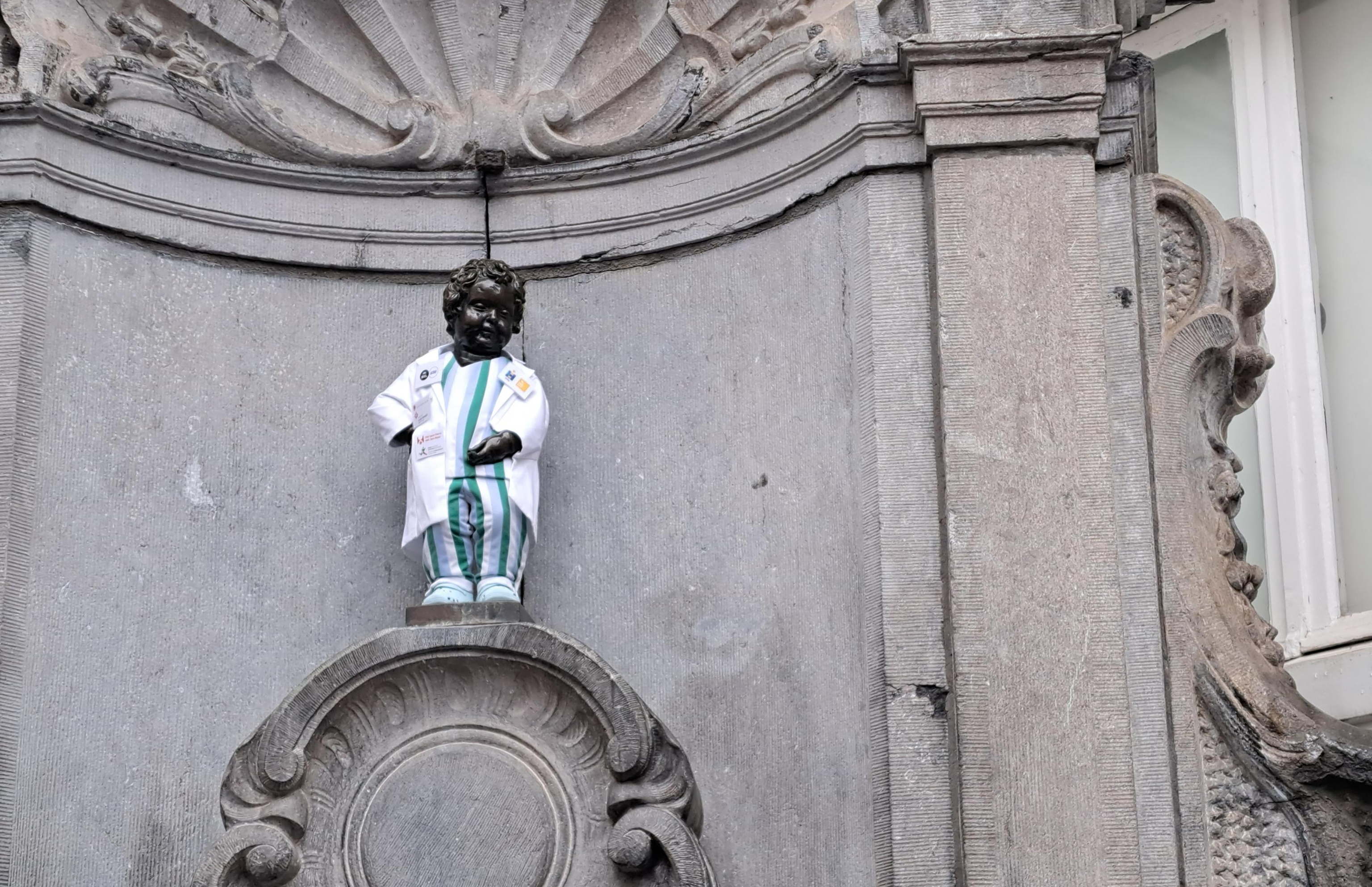 Manneken Pis, the iconic urinating statue in Brussels, was given a new outfit on Saturday. He was dressed in a nurse's uniform to honour the work of Belgian nurses during the coronavirus pandemic.
Manneken Pis's new costume is an initiative by the General Union of Nurses of Belgium (AUVB), which is working on revaluing the profession. The union also celebrates its 70th anniversary this year. The organisation toured Belgium in a truck for a month to thank nurses for their efforts in Belgian hospitals during the Covid-19 pandemic, finishing at Mont des Arts in Brussels on Saturday.
Brussels mayor Philippe Close was present at the unveiling of the statue's new costume. "It is important for us to support the profession and training. It is a necessary profession for our city, our country and especially for health policy," he said.
The AUVB highlighted the importance of re-evaluating the healthcare profession. "Change in the healthcare sector is much needed," a spokesperson said, referring to Belgium's seiously understaffed hospitals. With a series of proposals, the AUVB hopes to inspire health minister Frank Vandenbroucke. It is calling for a reduced workload, further development of nurses' skills and expertise, and improving healthcare training. "A good work-life balance and improving health and wellbeing at work are also important," the union says.
(BRV)
© BELGA PHOTO TIMON RAMBOER