Man who drove into Brussels terraces to be brought before court for attempted manslaughter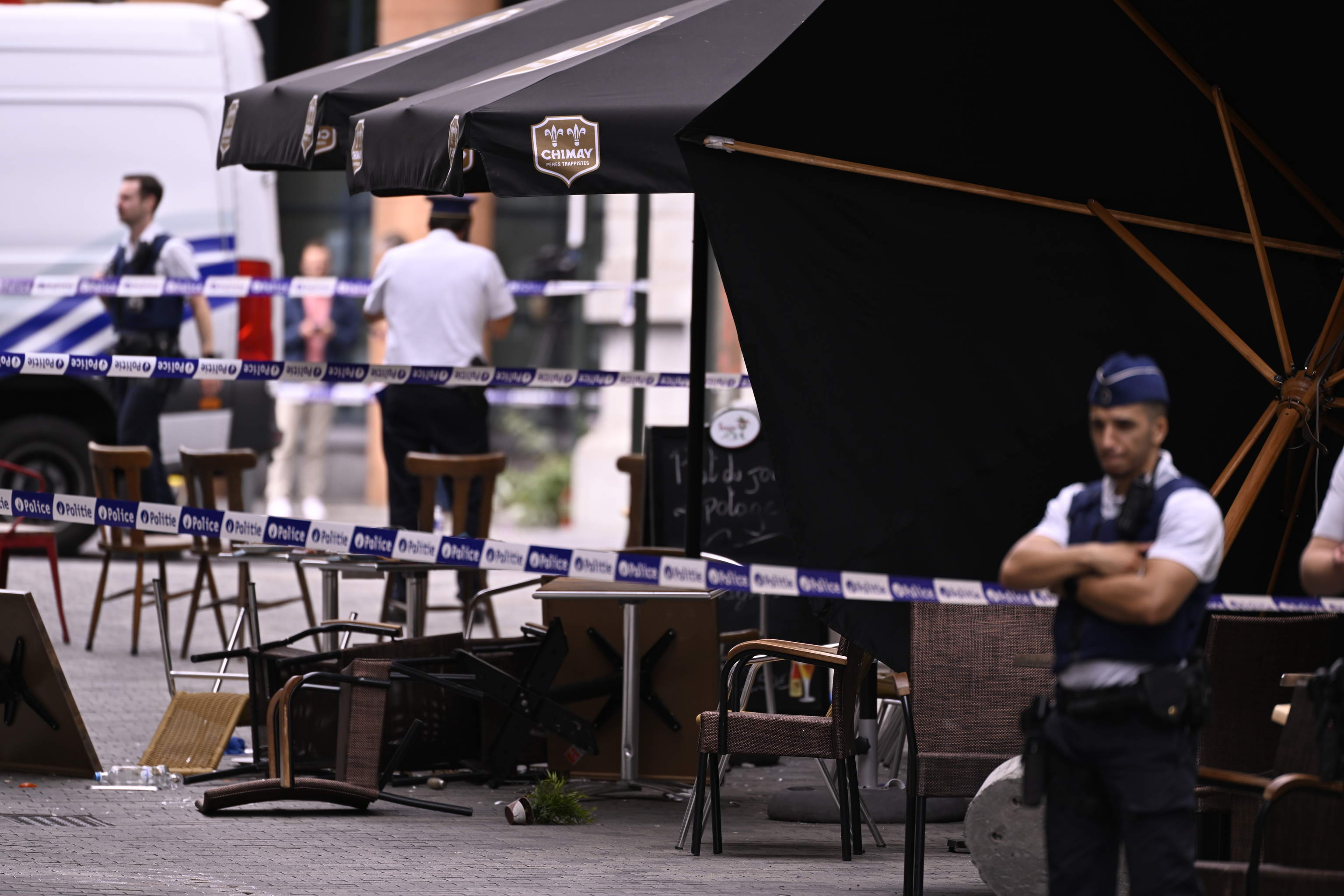 The man who drove into two terraces in Brussels on Friday will be brought before the examining magistrate on suspicion of attempted manslaughter, reports the Brussels public prosecutor. For the time being, the public prosecutor's office is not commenting on the man's identity or motives.
Several local media and police sources claim that it concerns M.G., a 28-year-old man from the Brussels municipality of Saint-Josse-ten-Noode. According to these sources, he allegedly acted out of frustration with the new mobility plan in Brussels.
The man had driven into two terraces in the Rue Saint-Michel around 12.50 pm on Friday, after which he fled the scene with his van at high speed. Six people were slightly injured in the incident. Three of them were eventually transferred to the Saint Jean hospital after being interrogated at the police station, according to the Brussels fire brigade. The other three were attended to on the spot. 
After the collision, a safety perimeter was set up and an investigation into the driver opened. The victims were questioned, as were several witnesses, and the images from surveillance cameras in the area were analysed. A police helicopter started a search for the van.
At 1.15 pm that same day, the van was found in the Rue du Méridien in Saint-Josse-ten-Noode, where it was examined by the army's demining service DOVO as a precaution.
M.G. allegedly left the vehicle there and then drove to Antwerp, where one of his sisters lives, in his own car. He was arrested in Antwerp at around 4 pm.
The incident raised the terror threat level from 2 to 3 in some places in Brussels, but the level has since been lowered again. The Belgian Coordination Unit for Threat Analysis (CUTA) explains that there were some "worrying elements" in the case initially, but that "reassuring elements" have emerged in the meantime.
On Friday evening, his house in Sint-Joost-ten-Node was searched and M.G. himself was questioned by the police for hours. After that interrogation, the public prosecutor decided to have him brought before the examining magistrate and to ask that he be placed under arrest for attempted manslaughter. 
(KOR)
© BELGA PHOTO LAURIE DIEFFEMBACQ