Loss and damage fund goes directly against Belgian position, says Flemish Environment Minister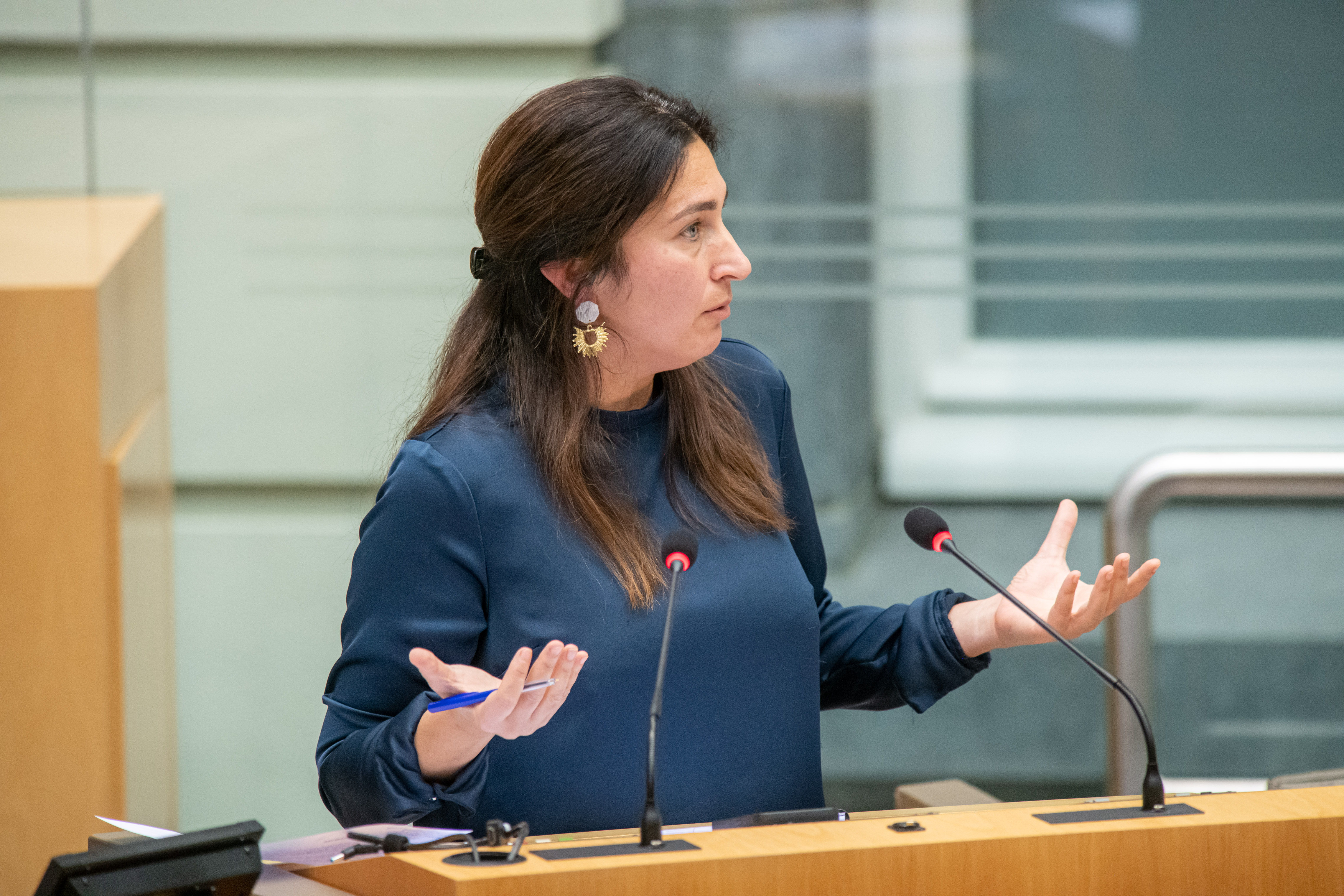 The new loss and damage fund included in the decision of the COP27 Climate summit in Egypt goes directly against the Belgian position, said Flemish Environment Minister Zuhal Demir on Sunday.
Early on Sunday morning, countries decided to set up a funding mechanism to compensate vulnerable nations hardest hit by climate change for loss and damage. How that fund will be financed is not yet decided, but Demir is not in favour.
"We are already doing a lot, enough is enough"
"At the Belgian level, we had agreed that there would be no additional funding streams for damage to developing countries, because we are already doing climate finance today," she told VTM News on Sunday. "But Frans Timmermans (the European head of delegation in Egypt) took a position diametrically opposed to the Belgian one."
For Demir, sufficient contributions are already being made. "Flanders is releasing €14 million for climate adaptation. An additional fund costs money and it is the taxpayer who pays for it. We are already doing a lot, enough is enough."
The Flemish Minister explained that she did not physically attend the summit in Egypt because of concerns about the country's lack of response to its dire human rights situation. Additionally, she does not think that she could have made a difference if she had attended. "120 people went for Belgium, including five ministers, but no one was able to stop Timmermans," she said.
Meanwhile, Federal Climate Minister Zakia Khattabi was disappointed with the final agreements reached at COP27 for other reasons. "The mountain gave birth to a mouse," she said, a French expression meaning that great hope came to nothing.
Unlike Demir, Khattabi welcomed the creation of a loss and damage fund, but regretted that it came at the expense of efforts at mitigation, or the containment of climate change effects by reducing greenhouse gas emissions. "For me, the two go hand in hand: solidarity is also doing everything possible to avoid loss and damage. Now we are falling between two stools."
In a press release, vice-president of the Belgian Climate Coalition Zanna Vanrenterghem called the establishing of the Climate Damage Fund a "big step" towards international solidarity. "We are delighted that this has been included in the climate negotiations," she said.
#FlandersNewsService | Flemish Minister of Environment, Energy, Tourism and Justice Zuhal Demir during a plenary session of the Flemish Parliament © BELGA PHOTO JONAS ROOSENS