Loena Hendrickx misses out on European title, claiming silver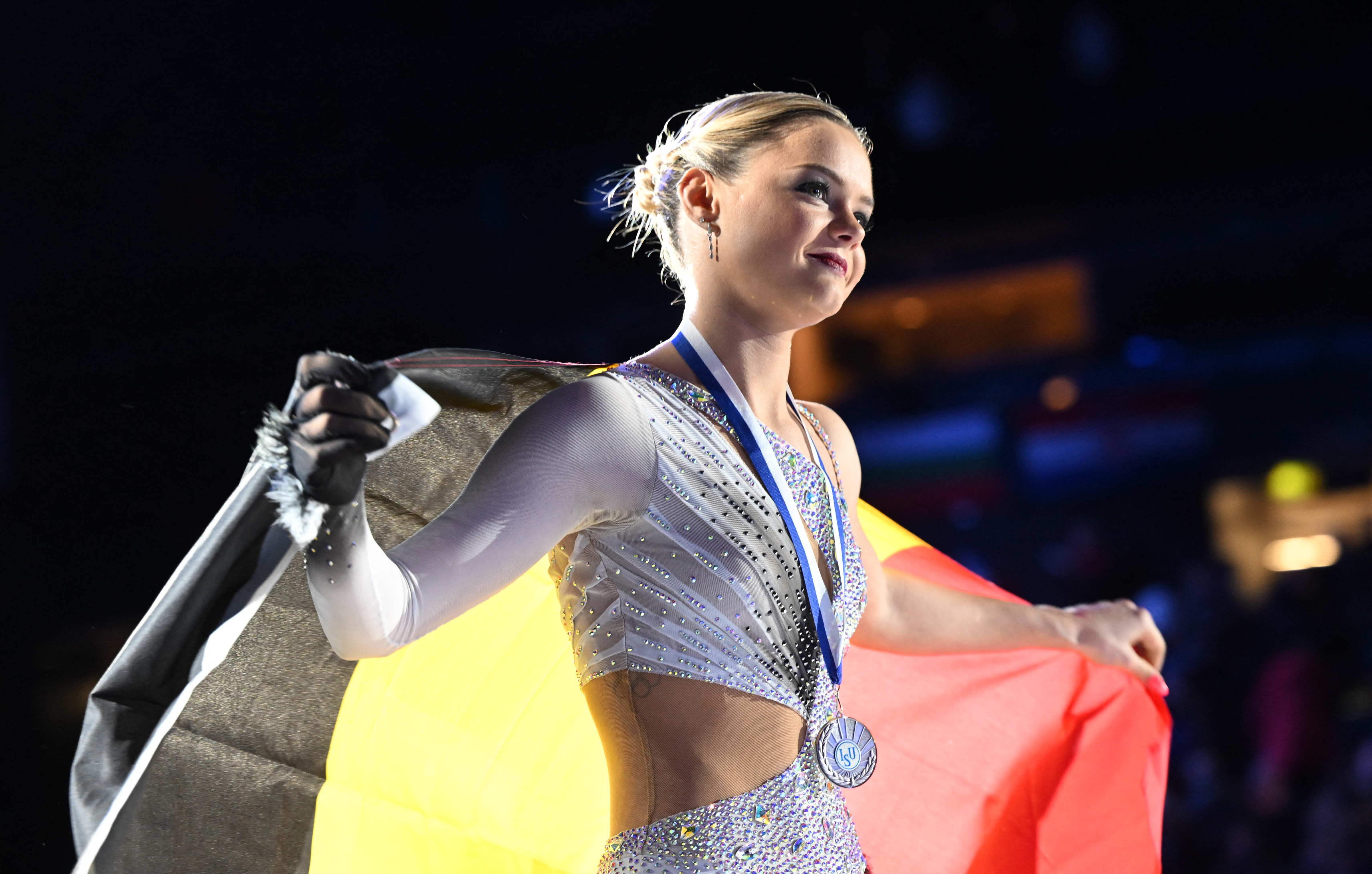 Belgian figure skater Loena Hendrickx (23) had high hopes and was a serious contender for the European title on Saturday, but took home silver instead. Despite her strong performance at the European Figure Skating Championships in Espoo, Finland, second place is a disappointment for Hendrickx.
Saturday's competition did not end with the expected highlight in a career that began 19 years ago in Turnhout, Antwerp province. Nevertheless, the result was unique for Belgium: silver for Loena Hendrickx and a stunning fifth place for Nina Pinzarrone.
In the run-up to the title race in Espoo, Hendrickx had left no doubt that only gold would satisfy her. Given recent competition results, these high expectations seemed entirely justified.
She eventually had to concede the title, with a total score of 193.48 points, to Russian Anastasiia Gubanova, playing for Georgia. For second place, Hendrickx could only just hold off Swiss Kimmy Repond. The Belgian figure skater went down in the freestyle while Gubanova, in the lead after the short programme, kept her calm and made no mistakes (199.91). Repond, too, completed an impeccable performance (192.51).
16-year-old Pinzarrone, the second Belgian rider, concluded her debut tournament in fifth place. The Brussels-born youngster finished with a score of 185.92 points. Having two riders in the top ten means that Belgium can send three contenders to the European Championships in Budapest next year, which is unprecedented for the country.
Fledgling European champion Gubanova was born and raised in Russia, which has been barred by the International Skating Union (ISU) since the invasion of Ukraine. However, because competition is so fierce in Russia, Gubanova migrated to Georgia five years ago. Nevertheless, she has continued to live and train in St Petersburg.
(BRV)
Belgian figure skater Loena Hendrickx © PHOTO Daniel MIHAILESCU / AFP