Limburg companies replace cement with CO2 as building block binder
15 December 2022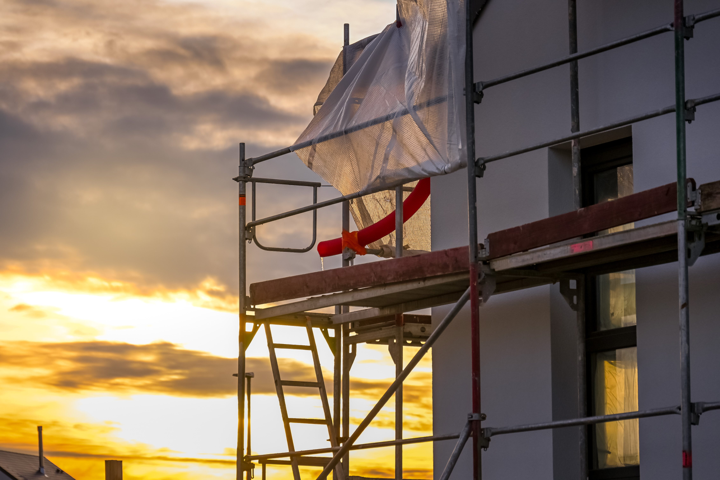 The zero-waste company Orbix from Genk and the building materials producer Masterbloc from Maasmechelen have succeeded in developing circular building blocks that use carbon dioxide instead of cement as a binder. The new Carbstone was presented on Thursday 15 December in the presence of Flemish Environment Minister Zuhal Demir (N-VA).
The Carbstone technology, patented by Orbix in 2011, converts metal slag from steel production via carbon dioxide into circular products with added value. The carbon dioxide acts as a binder, so cement is not used.
"Not only does the process convert metal slag into a value-added product, it also gives a valuable destination to the carbon dioxide that companies emit," said Orbix's director, Serge Celis, at Carbstone's presentation. For example, the ecological footprint of cement production (10 per cent of global emissions) is reduced, but also greenhouse gas emissions are reduced because the carbon dioxide emitted by companies can be reused and recycled. The blocks are also recyclable.
"The construction sector is responsible for 40 per cent of CO2 emissions. It is therefore not surprising that the Flemish government mainly looks in the direction of construction companies when looking for partners to reduce our emissions," said Demir during the presentation. 
The new building blocks cannot be distinguished from the traditional concrete blocks, but they have advantages. For example, sand quarries no longer have to be used: all circular material comes from the metal slag from metal processing companies. They are not subject to rising concrete prices that increased by 65 per cent in the past year.
The first Carbstones will be used during the renovation of the Cofinimmo office building in Mechelen, which also houses Public Waste Agency of Flanders (OVAM)'s head office.
(VIV)
#FlandersNewsService | © BELGA PHOTO