Life sciences in Belgium: HealthTech as a growing business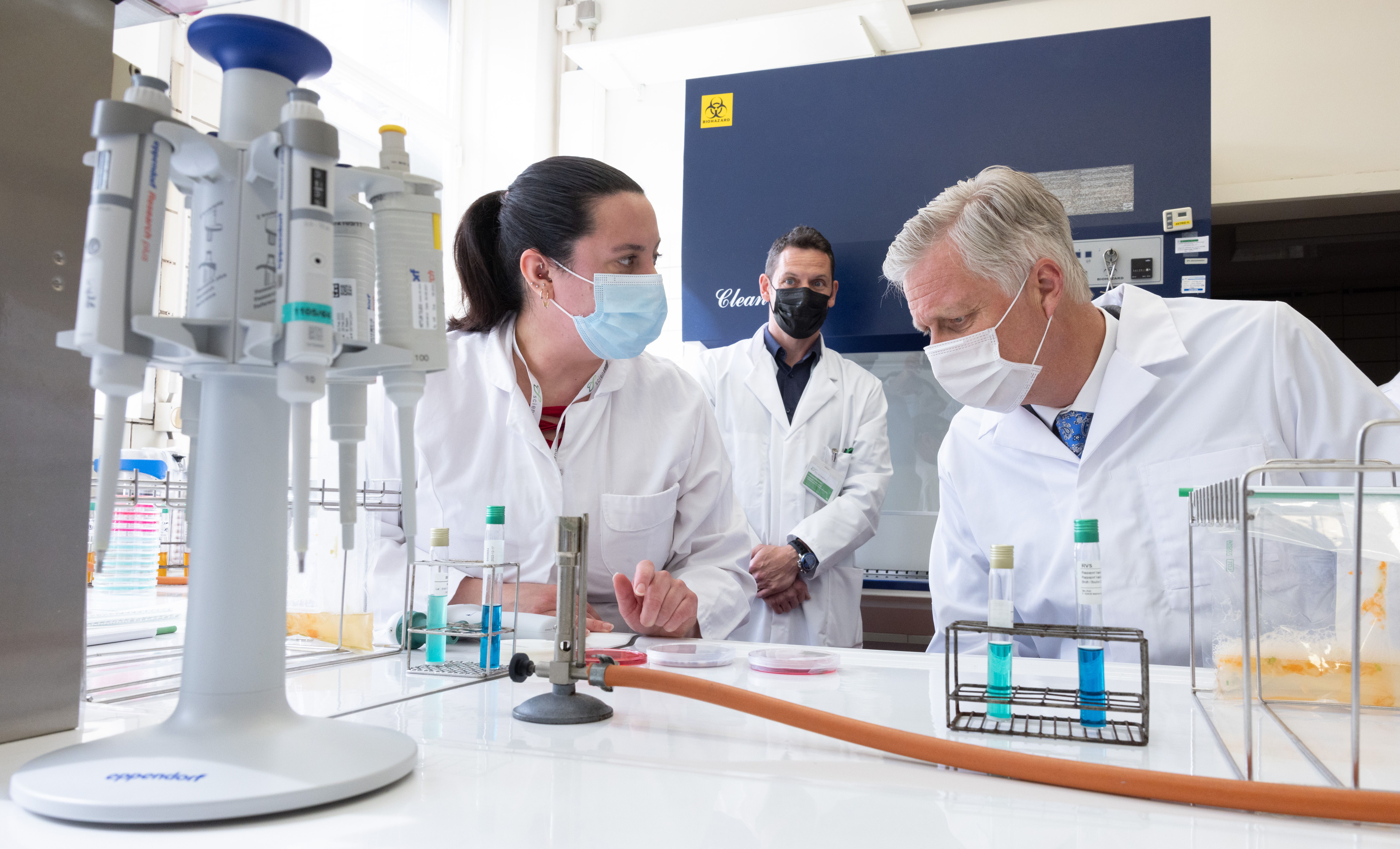 With the help of new and especially digital technology, HealthTech is a fast-growing sector worldwide. In Belgium and Flanders, too, more and more investments are being made, including by the government, in a sector where innovation and knowledge sharing are central.
HealthTech or health technology is the application of organised knowledge and skills in the form of medicines, vaccines, devices, procedures or systems with the aim of solving health problems and thus improving the quality of life. Our current knowledge of genetic factors as causes of diseases and of so-called biomarkers that allow for better monitoring of diseases and treatments allows us to offer patients more tailored and thus more effective, as well as faster, cheaper and more accessible healthcare.
Start-ups
Throughout Europe, governments are the main investor for start-ups, mainly through (semi-)public investment funds. This is also the case in Belgium, where HealthTech, as in the rest of Europe, is a growing business. Not only the ageing of the population and the increase in chronic diseases, but also new technologies and treatment methods, such as mhealth, CRISPR and immunotherapy, are clearly revolutionising the sector. Therefore, we are gradually getting a healthcare system that is focused on prevention, home treatment, mobile and digital health.
In the summer of 2021, the Flemish government launched flanders.HealthTech, with which it wants the Flemish HealthTech to cooperate more closely on themes such as personalised and digital medicine, efficient healthcare and pioneering care innovations. The ambition is to create a leverage effect for the Flemish economy with a significant impact on people's welfare.
"Innovative power within the care sector has long been an important lever for the Flemish economy, with an enormous impact on people's well-being," says Mark Andries, Administrator General of VLIAO, the Flemish agency for innovation and entrepreneurship. "Care innovations increasingly involve complex and highly specialised technology. It is therefore crucial that different sectors establish closer ties and share their expertise and know-how to create something valuable together."
Specifically, the initiative focuses on four substantive themes: personalised and digital medicine, efficient healthcare and breakthrough healthcare innovations. "The role of VLAIO and the Flemish government is to facilitate this exciting symbiosis of knowledge institutions, companies and the healthcare sector as best as possible. Only together can we realise the ambitious objectives," Andries claims.
#BeHealth
There is also a lot happening on the national level. #BeHealth, for example, an online community that unites all the actors involved in Belgian digital healthcare. The initiative wants to give more visibility to how Digital Health technologies are being used in Belgium, in an attempt to improve healthcare. Special attention is given to promising companies, both start-ups and scale-ups, and individuals who want to improve healthcare in Belgium and beyond.
#BeHealth is about building communities, creating visibility and improving Digital Health literacy. The initiative can count on the support of several non-profit organisations, such as BlueHealth Innovation Center, lifetech.brussels, Caring Entrepreneurship Fund and Voka Health Community.
In 2018, the Belgian government also launched HealthTech.Belgium, an initiative to make Belgium the test country for healthtech innovation. Healthtech.Belgium offers foreign entrepreneurs the opportunity to test their products, services and solutions in healthcare institutions; and various customised coaching and acceleration programmes, from ideation through testing and scaling up to export. Healthcare institutions can count on faster access to innovation in medical technologies, the possibility to test and evaluate these innovations, prepare for their implementation and, at the same time, ensure continuity of care.
"Our country has always played a leading role in innovation in healthcare. The same ambition applies to digital innovations in healthcare. Together with the sector, we are building an ecosystem along these lines, as we have done for biotech in the past," said Prime Minister Alexander De Croo, then Minister of Digital Agenda, at the launch of the initiative in 2018.
(AHU)
#FlandersNewsService
© BELGA PHOTO BENOIT DOPPAGNE