Leandro Trossard secures dream transfer to Arsenal
20 January 2023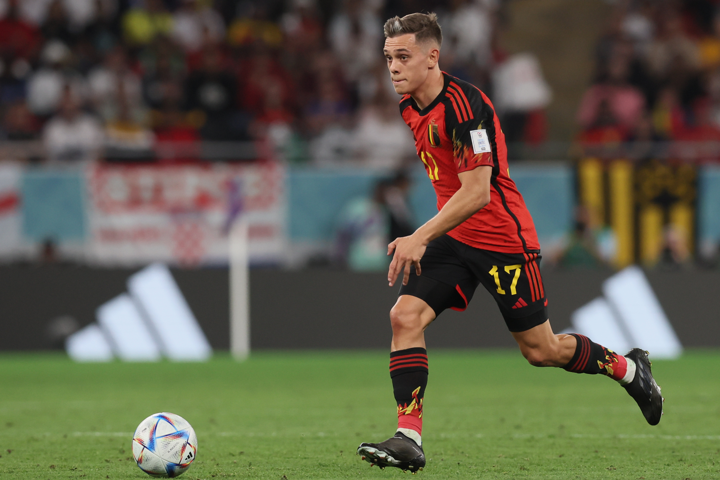 Arsenal has officially announced the incoming transfer of Leandro Trossard after he passed his medical tests on Friday. The leader of the Premier League is paying 24 million euros for the former winger of Brighton, whose contract will last until 2027.
The transfer should be a big relief for Trossard. Despite a promising start to the season, the 28-year-old was sidelined by Brighton's coach De Zerbi after Belgium's disappointing group-stage exit at the Qatar World Cup. The Italian claimed that Trossard had a bad attitude and refused to field him in recent matches.
Trossard's management did not agree with De Zerbi's version of the facts. "After the World Cup, a disagreement between Leandro and a fellow player happened, over an inanity. Since then, the coach has not spoken to him, which is not conducive to the atmosphere and his performance," they stated last week. "It is truly incomprehensible that a manager does not communicate directly with his player for four weeks."
Trossard now gets a fresh start at the best Premier League club of the season. Arsenal is currently leading the most prestigious football competition in the world. It remains to be seen if he will be able to secure a spot in the starting eleven, considering the fierce competition he will face at the London-based club.
Arsenal is paying an initial sum of 24 million euros for the Belgian, with a potential total of over 30 million euros if certain conditions are met. His contract will last until 2027 and includes an option for a one-year extension. He will be the second Belgian at the club, next to Albert Sambi Lokonga.
Leandro Trossard during a football game between Belgium and Croatia at the FIFA 2022 World Cup in Qatar. © BELGA PHOTO BRUNO FAHY