Largest PFAS blood test in Europe launched in Zwijndrecht
22 May 2023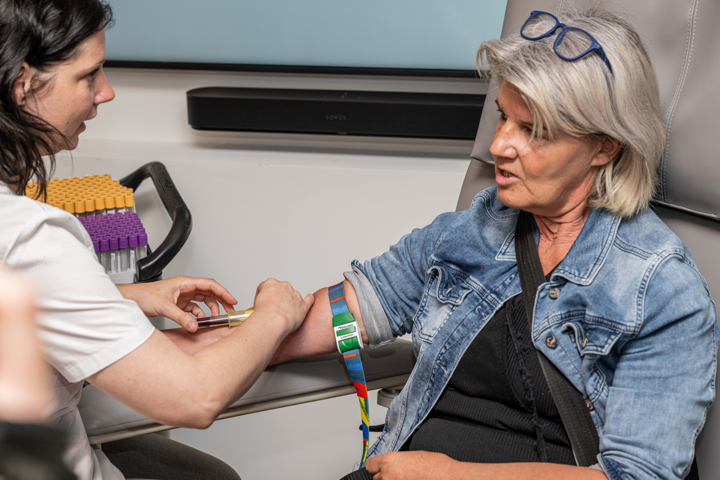 Europe's largest PFAS blood test was launched in Zwijndrecht, Antwerp province, on Monday morning. In recent months, 9,000 people have registered for the analysis, with more expected to sign up. The tests are being conducted in the aftermath of widespread pollution caused by chemicals company 3M in the area.
The tests, commissioned by the Flemish government, are taking place in the vicinity of 3M's site in Zwijndrecht. Some 75,000 people were invited to have blood taken, and 9,000 have accepted the invitation. Registration is open until 1 July.
"We will hand over personal results to people within two weeks," says Tibo Demoor of Eurofins, the company conducting the survey. "In six to eight months, the survey should be complete. We will not be able to draw the real, big conclusions until at least a year from now."
According to Demoor, it is certain that high PFAS levels will be found in residents' blood samples, but more research is needed to find out "what the true health consequences are".
Environmental scandal
The 9,000 people being tested come from all age groups, with the youngest participant one and the oldest 100. The number should be large enough to draw accurate scientific conclusions, Eurofins says.
The Flemish government commissioned the PFAS study for everyone living within 5 km of 3M in Zwijndrecht. The study is for all residents of all age groups and is primarily to give participants insight into their exposure to PFAS.
In June 2021, the area was rocked by an environmental scandal when, during works on the Antwerp ring road, contamination was discovered with large amounts of the toxic substance PFOS in a 15 km radius around Zwijndrecht, caused by 3M.
PFAS is the umbrella term for thousands of "forever chemicals", practically undegradable synthetic substances that include PFOS. PFAS can be found in numerous products, including raincoats, smartphones and fireproof foam.
(BRV)
#FlandersNewsService © BELGA PHOTO JONAS ROOSENS
Related news