Lahbib hopes for Swedish NATO membership by summer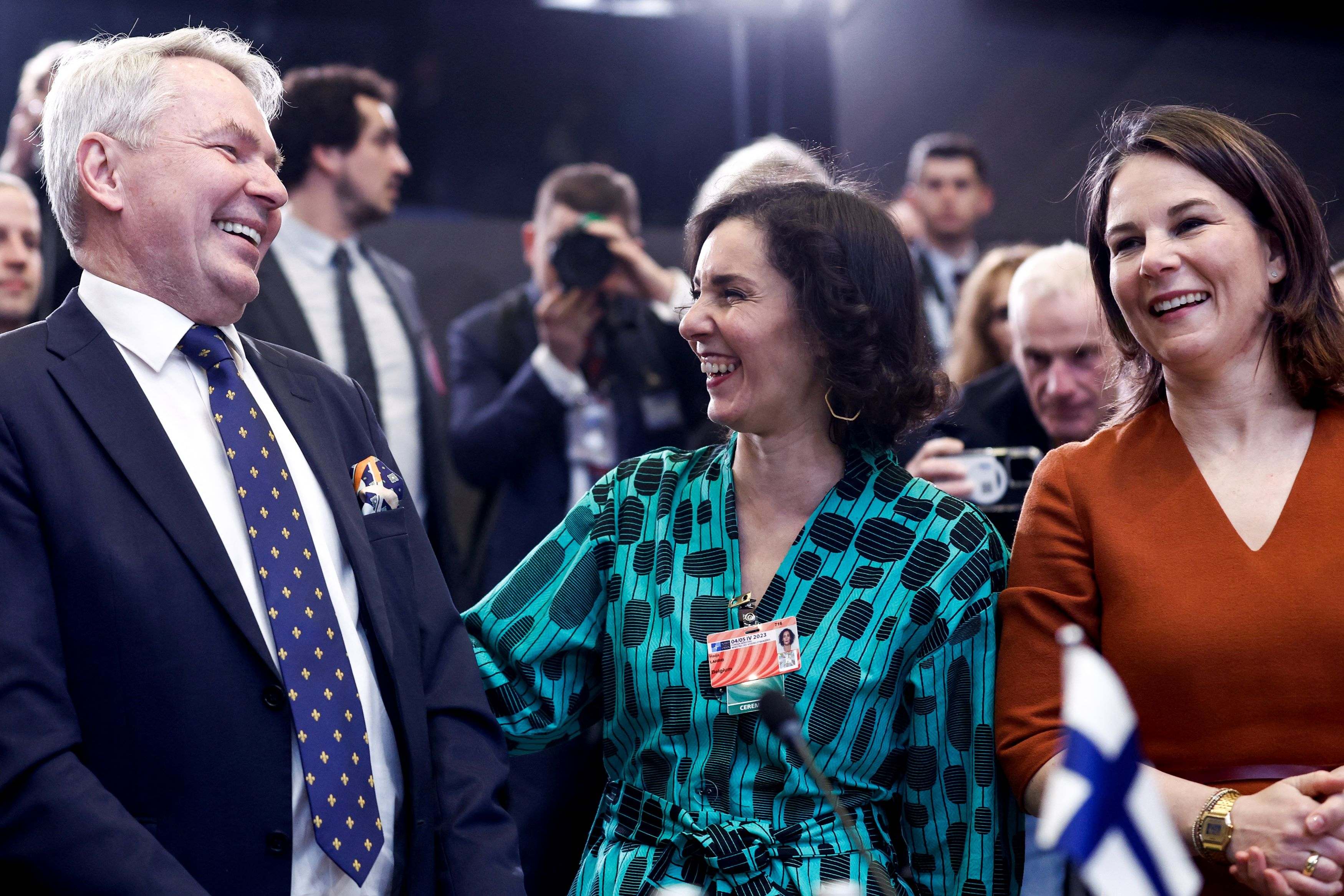 Belgium's foreign minister, Hadja Lahbib, hopes that Sweden's NATO accession process can be completed before the alliance's next summit in July. She was speaking after the ministerial meeting at NATO headquarters in Brussels, attended by Ukrainian foreign minister Dmytro Kuleba. It was the first meeting to take place with Finland as a full member.
"Everyone has in their own way congratulated Finland on joining," Lahbib said in an interview with Belga. "And everyone lamented the fact that Sweden still has to wait and see." Finland applied for membership with Sweden and formally became the 31st member of the alliance on Tuesday. Sweden attended the conference of foreign ministers as a guest.
Only Turkey and Hungary are opposed to Swedish membership, with the other ministers hoping for a quick accession process. "We are trying to get there before Vilnius," Lahbib said. The next summit takes place in the Lithuanian capital on 11 and 12 July.
"The most important thing is to continue helping Ukraine to regain its sovereignty, independence and integrity of its territory"
Tuesday's summit focused on Ukraine. Foreign minister Kuleba outlined his country's needs, with the main issue being ammunition, and Lahbib reaffirmed Belgium's commitment to continued practical and political support.
"Currently, the most important thing is to continue helping Ukraine to regain its sovereignty, independence and integrity of its territory," she said. "Everyone at the table reiterated their determination to help Ukraine defend itself."
Hadja Lahbib (C) and her German counterpart Annalena Baerbock (R) welcome Finnish foreign affairs minister Pekka Haavisto at NATO headquarters in Brussels on 4 April © PHOTO KENZO TRIBOUILLARD / AFP