KU Leuven retains 42nd place in world ranking Times Higher Education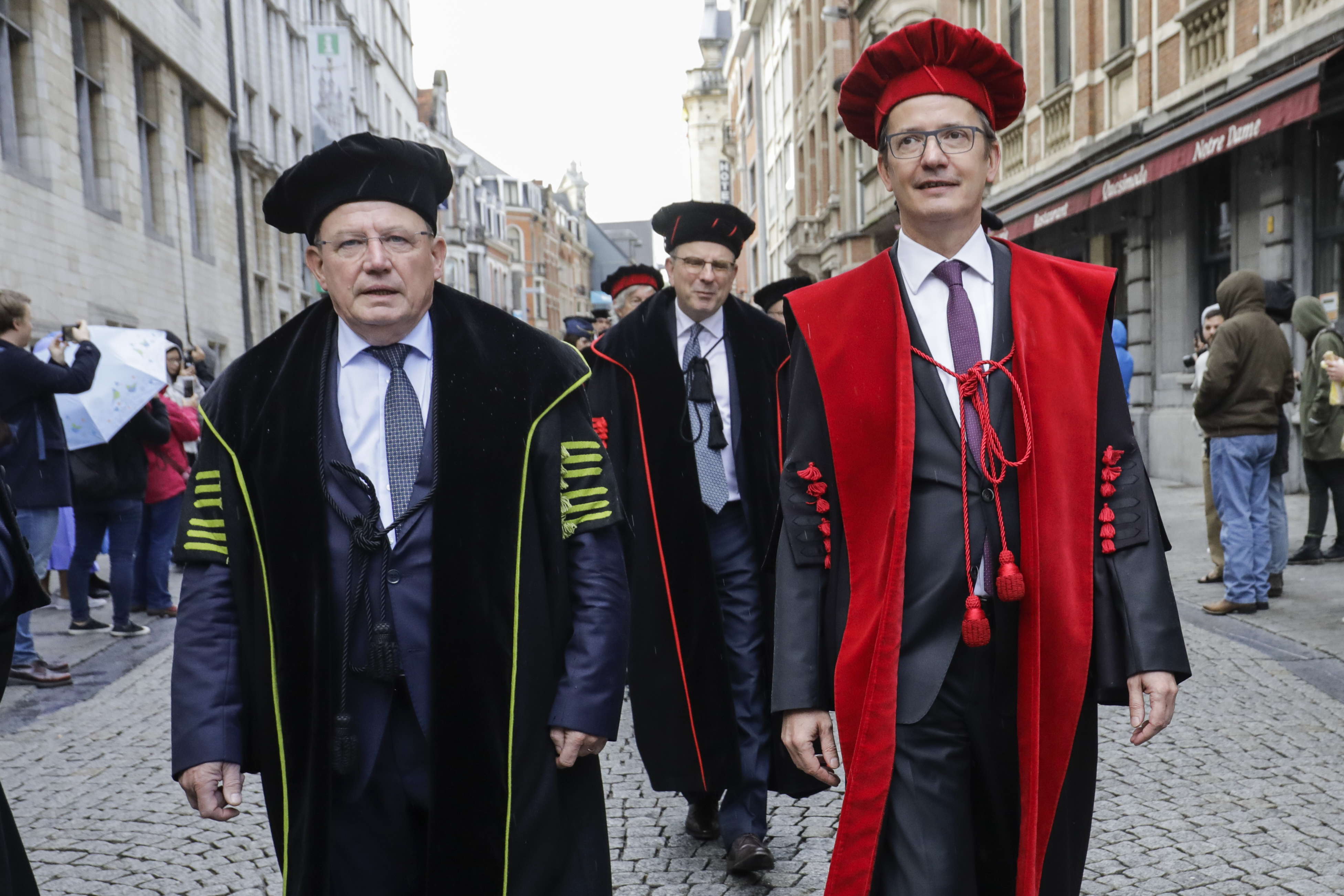 In Times Higher Education's annual world rankings, Flemish university KU Leuven retains its 42nd place, remaining the highest-ranking university in Belgium. For valorisation, the university even ranks 19th worldwide.
The Times Higher Education world ranking is based on parameters in four domains: education, research, internationalisation and valorisation. Education and research determine the lion's share of the score at 90 percent. In addition, 7.5 percent of the final score is based on the international character of an institution and 2.5 percent on valorisation or industry income.
For valorisation, KU Leuven again improved its good score from last year. Globally, the university now ranks 19th for this domain. The university also scored well for research, with research funding and the number of scientific publications per researcher as positive outliers. Like last year, KU Leuven improved again for the parameter of education.
"This brilliant recognition proves once again that KU Leuven as a university is very strong at home and abroad and can be counted among the leading European universities," KU Leuven rector Luc Sels said in a press release.
At the very top of the Times Higher Education list is the British University of Oxford, followed by the American Harvard University. Cambridge University (UK) and Stanford University (US) share third place. The US Massachusetts Institute of Technology completes the top five.
The full rankings and more information on the methodology can be found on the Times Higher Education website.
(AHU)
#FlandersNewsService
© BELGA PHOTO THIERRY ROGE - KU Leuven rector Luc Sels pictured during the 'Stoet der Togati' parade of the KU Leuven university, at the opening of the academic year, in Leuven, Monday 24 September 2018.