King Philippe of Belgium visits national public health institute Sciensano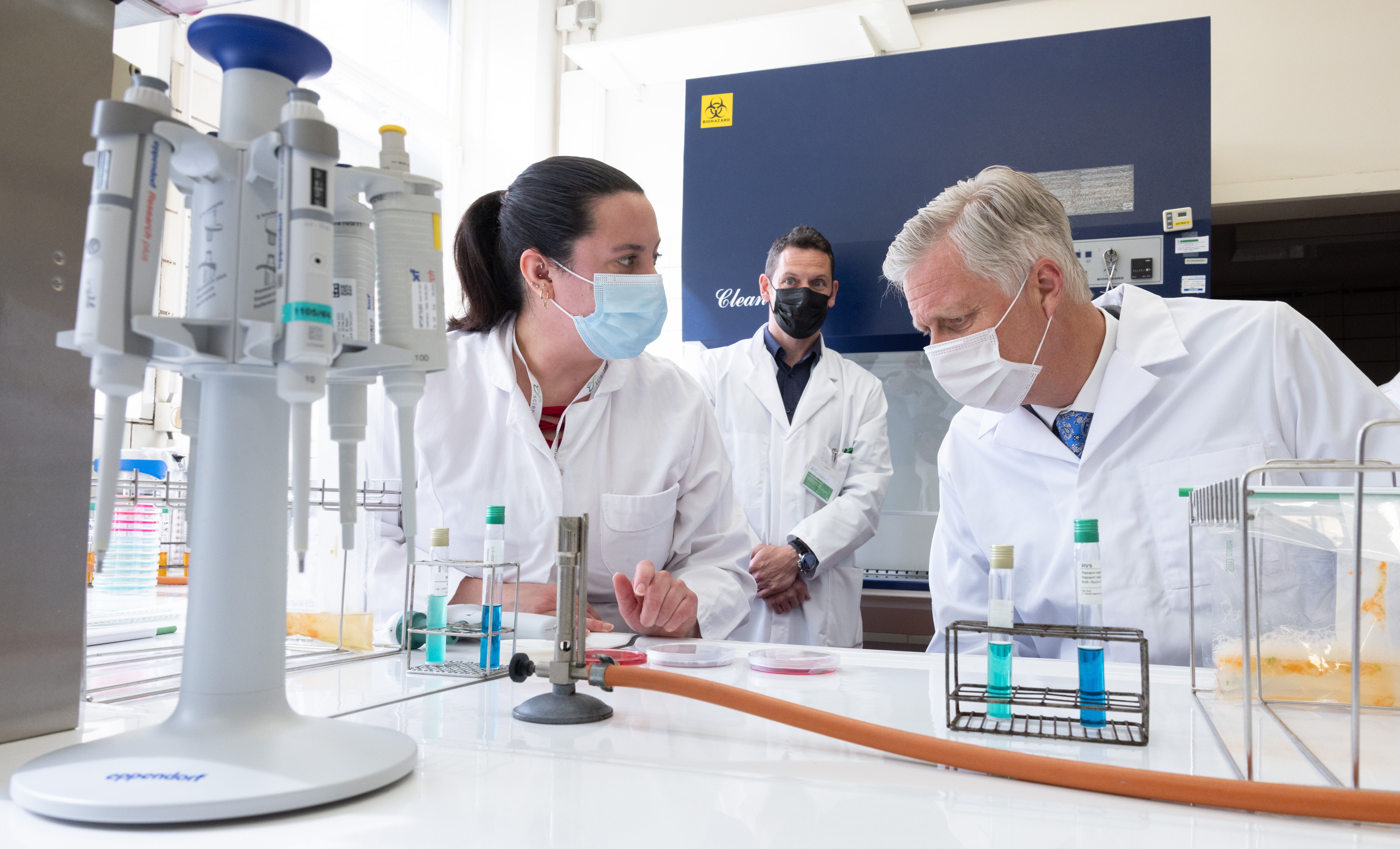 King Philippe of Belgium visited the Belgian public health institute Sciensano on Tuesday morning, together with Federal Minister of Health Frank Vandenbroucke (Vooruit) and Mayor of Ixelles Christos Doulkeridis (Ecolo). "I want to thank you for all the excellent work you have done," the King said. 
Sciensano was largely unknown in the public eye until the start of the COVID-19 pandemic in 2020. The institute collected statistics of COVID-19 related infections and deaths on a daily basis, and organised regular press conferences with the federal government. Researchers of Sciensano were a mainstay in Belgian media during the past two years.
Now that all the COVID-19 statistics (infections, hospitalisations, patients in intensive care and deaths) are on the decline, the Belgian King requested to highlight the other work of the government's health agency.
"It is true that we became known because of the COVID crisis", said Christian Léonard, general director of Sciensano, "but here we keep an eye on everything that has to do with health: bird flu, swine fever, very topical hepatitis, tuberculosis among Ukrainians in Belgium, salmonella in food, ... At Sciensano we look at viruses, microbes, bacteria."
"We hope that the authorities have understood that we need resources for our work. Which is paradoxical: if we keep a close eye on everything, then nothing happens and people get the impression that the resources are useless to us, but Sciensano remains necessary even if the health risks are not visible," added Léonard.
(TOM)
King Philippe of Belgium during his visit to Sciensano. - © BELGA PHOTO BENOIT DOPPAGNE