Kilometre allowance fines almost doubled in 2 years, but Belgium is struggling to collect them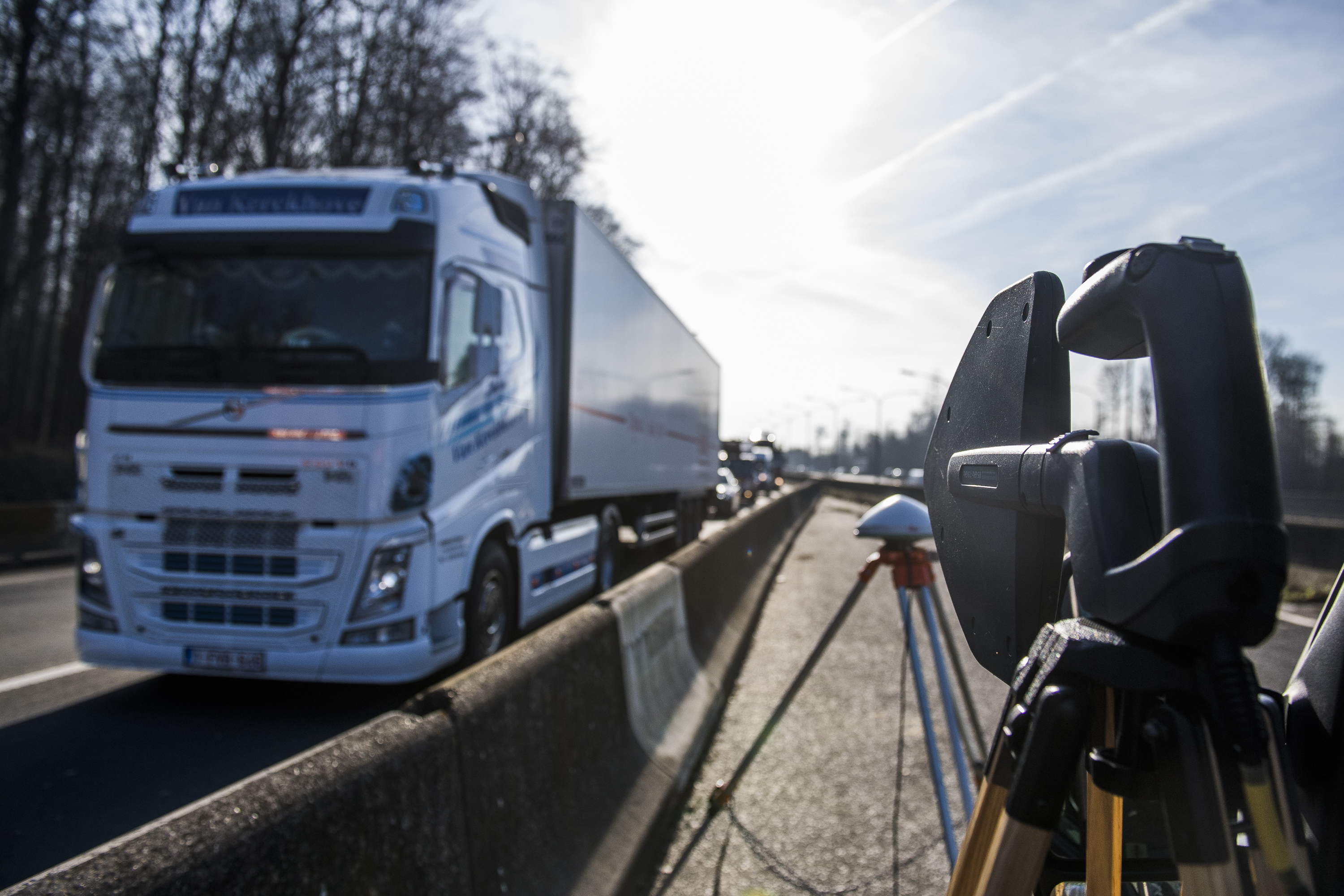 In 2022, more than 19 million euros in fines were imposed on transport companies for lorries not complying with road pricing rules, a quarter more than the 14 million euros in 2021 and almost doubled the 11.9 million euros in 2020. The figures come from Flemish Finance minister Matthias Diependaele (N-VA). However, between a quarter and a third of the fines remain unpaid.
Lorry owners must pay a kilometre allowance for using Belgium's motorways and other roads. The kilometre charge is calculated using an On Board Unit (OBU). This unit records the number of kilometres driven. The OBU must always be switched on when a toll truck travels on Belgium's public roads. A fine will be imposed if there is no OBU or if it is switched off.
The amount of these fines has risen sharply in recent years. In 2019, the amount was 8.2 million euros. Last year, the amount of fines rose to 19.1 million euros. Most of these fines (15.4 million or 80 per cent) were imposed on foreign lorries.
Unpaid fines
In previous years, a quarter and a third of fines remained unpaid. The figure for 2019 is 71 per cent, for 2020 75 per cent and for 2021 73 per cent. This is according to the Flemish nationalist party Vlaams Belang, which requested the figures.
According to the party, some countries are doing particularly badly. "Only 56.5 per cent of the fines for Romanian lorries issued and due in 2021 have been collected, and less than half of the fines for Spanish and Bulgarian lorries, with collection rates of 49.8 and 45.9 per cent," says Vlaams Belang MP Carmen.
There also remains a problem with unlocking the vehicle data of foreign offenders. "The Department for the Registration of Vehicles (DIV) has not yet unlocked the vehicle data of other member states, which means that the Flemish Tax Administration cannot yet use it," says minister Diependaele in his reply.
Ryheul urges that this be done quickly, "because it is unacceptable that fines for foreign hauliers go unpaid en masse. This puts our transport companies at a competitive disadvantage," she concludes.
© BELGA PHOTO LAURIE DIEFFEMBACQ