Karel Sabbe becomes first Belgian to finish one of world's hardest ultra marathons
17 March 2023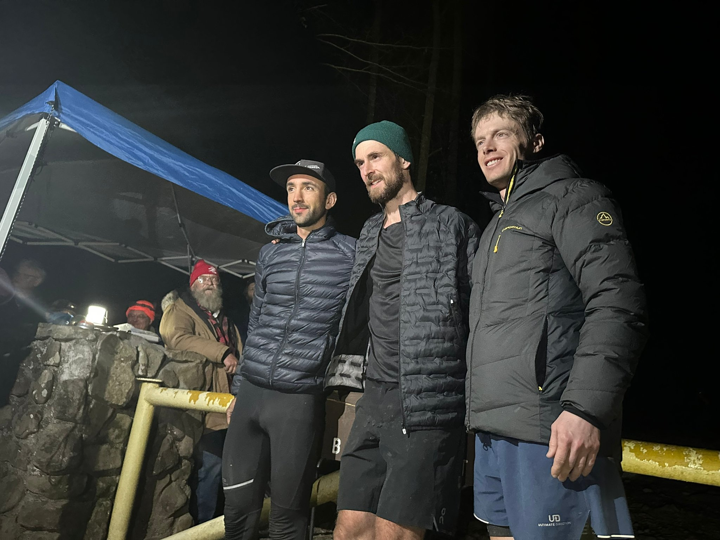 Karel Sabbe has become the first Belgian to complete the 'Barkley Marathons', known as the toughest ultra run in the world. Sabbe was one of this year's three finishers of the ultra marathon, which has only been completed 21 times since its debut in 1986.
The 'Barkley Marathons' is an annual ultra marathon in which participants have to cover 160 kilometres (five loops of 32 kilometres each), with 18,000 altimeters, within 60 hours in the US state of Tennessee. They are given only a map and a compass, and there are no aid stations along the route.
It was the Flemish dentist's third attempt to finish the Barkley Marathons. During a previous edition, he dropped out of the race due to hallucinations. Sabbe finished in 59 hours, 53 minutes and 33 seconds, six minutes before the 60-hour deadline and the slowest finish in the history of the race.
Two other participants managed to reach the finish line: Frenchman Aurélien Sanchez and American John Kelly. A second Belgian who had started the ultra run, Thomas Van Woensel, was one of the 37 runners who had to quit.
The Barkley Marathons was inspired by the 1977 escape of James Earl Ray, the assassin of Martin Luther King Jr., from a Tennessee prison.
The race is well known for its many unique aspects. Entrants must write an essay on why they should be allowed to run, and accepted participants receive a "letter of condolence". The start of the race is signalled by the director lighting a cigarette. To mark their progress during the race, participants must collect pages from books scattered along the course.
From left to right: Aurélien Sanchez, Karel Sabbe and John Kelly. © Frank Decorte (@FrankDecorte).