Justice minister releases footage to prove innocence in 'peeing incident'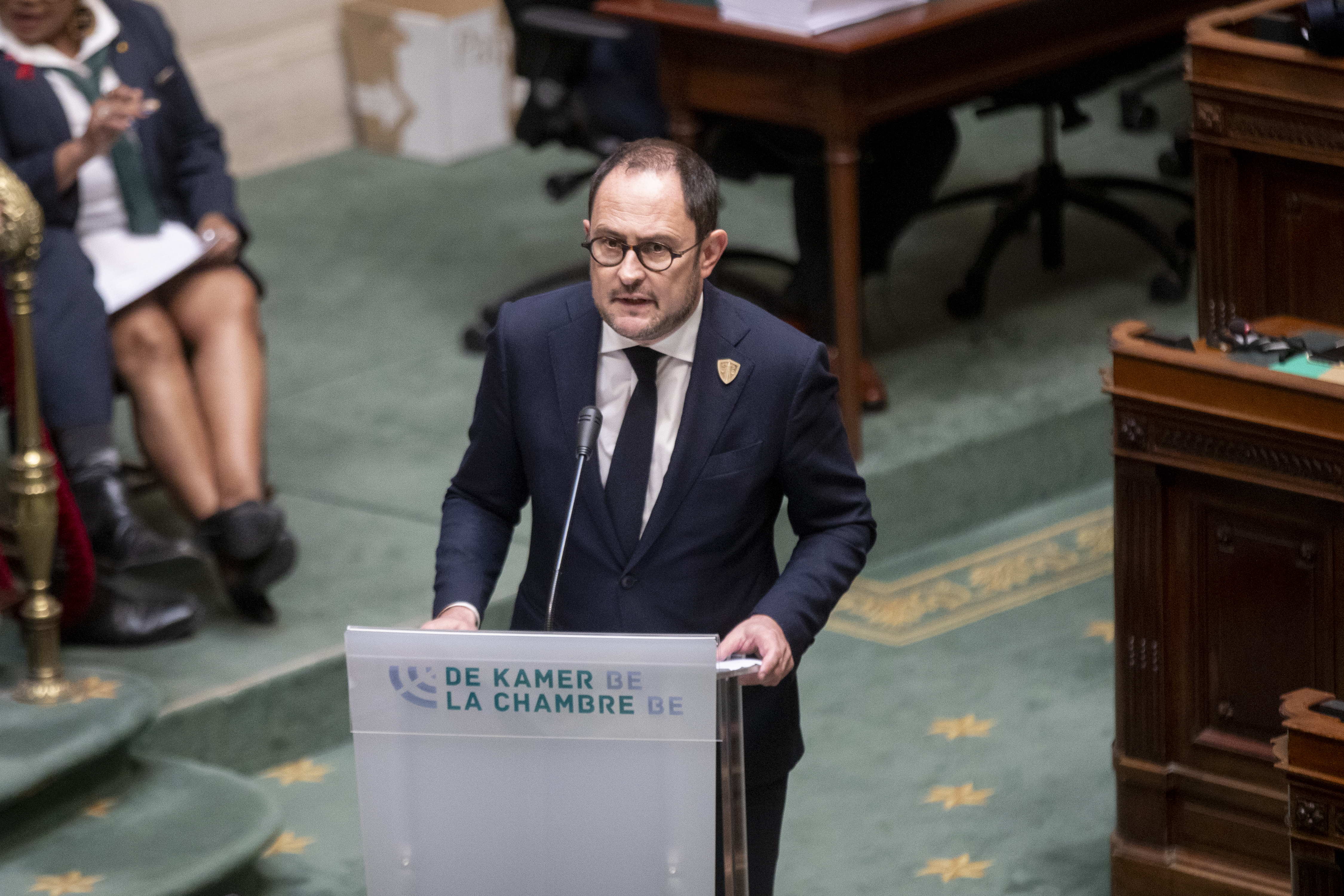 Belgium's Justice minister released security camera footage on Tuesday in an attempt to disprove that he had any knowledge of the 'peeing incident' that has landed him in trouble in recent days.
On Monday, Vincent Van Quickenborne faced further criticism over an incident in which guests at his birthday party were filmed urinating on a police car. While the incident came to light last month, VRT NWS has revealed new details suggesting that Van Quickenborne may have made false statements about the incident.
"I am doing it mainly because there is a smear campaign against my person by certain police unions"
Footage from Van Quickenborne's 50th birthday party on 14 August showed two of his guests urinating on a police car parked outside his home while a third took pictures. The vehicle was outside Van Quickenborne's home because he has been under police protection following an attempted kidnapping.
Van Quickenborne distanced himself from the "disgusting and disrespectful" acts, saying he was not present during the incident and had no knowledge of it. On Monday, VRT NWS published a description of footage from later the same evening that appeared to contradict this claim.
'Nothing to hide'
A few hours after the incident, Van Quickenborne and one of his guests also appear in the footage filmed outside his home, VRT NWS reported. "There is laughter and while the minister is on the pavement, he leans back and pretends to pee," VRT wrote. "Then the minister and his guest look at the minister's mobile phone and there is a lot of laughter." 
After critics said that the VRT NWS report discredited Van Quickenborne's earlier claims, he released footage from his own security cameras to television station VTM on Tuesday. According to Van Quickenborne, the footage shows that he was not pretending to urinate that night but leaning back. He also points out that the two men were not laughing at pictures of the incident on his phone but taking a selfie together.
"I find it far-reaching that I have to release these private images, but I want to prove my innocence. I have nothing to hide," Van Quickenborne told VTM. "And I am doing it mainly because there is a smear campaign against my person by certain police unions who cannot accept that we will phase out their pension system from the age of 58," he said. 
Belgium's Justice minister Vincent Van Quickenborne © BELGA PHOTO HATIM KAGHAT