Juice mission: Launch delayed due to bad weather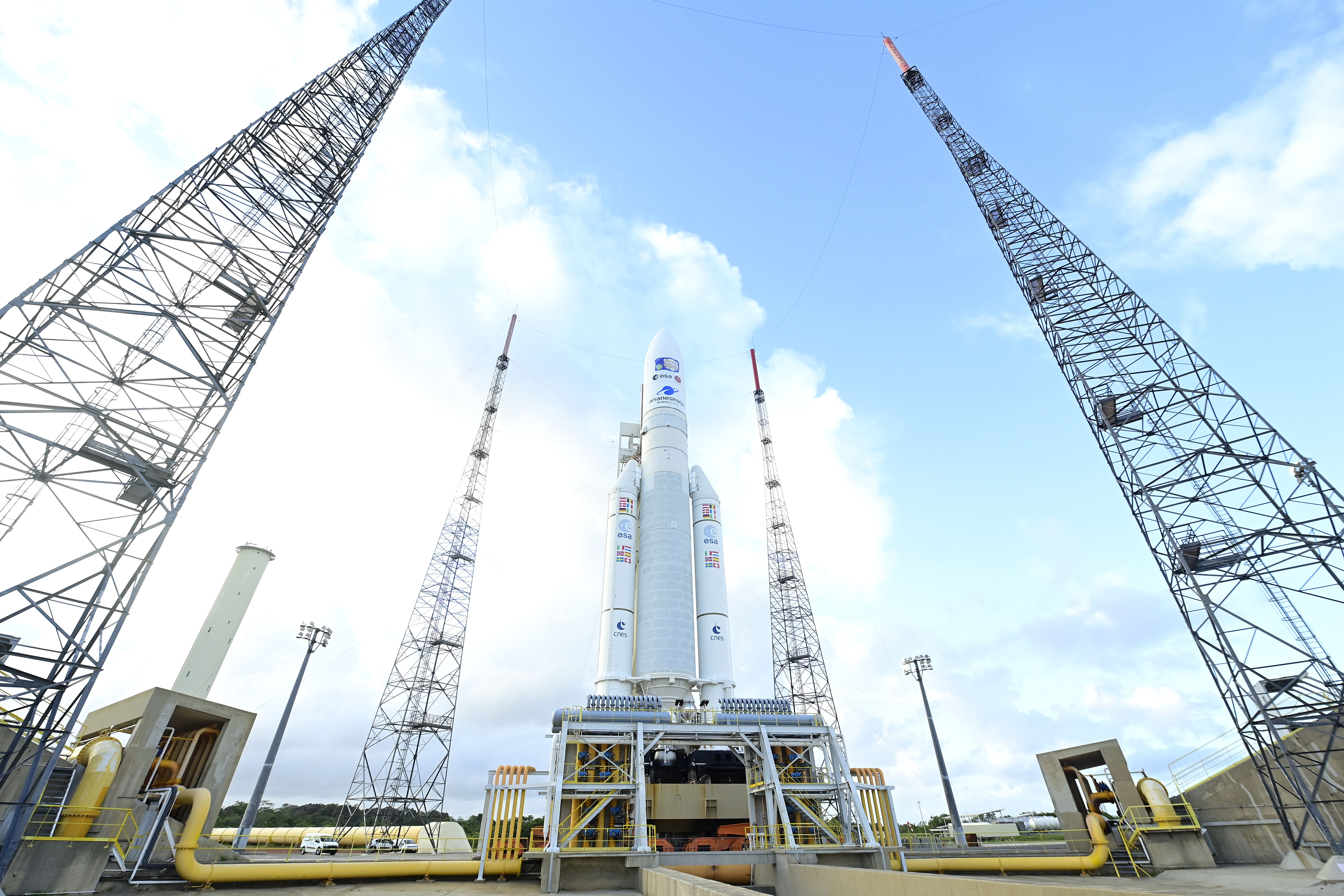 The launch of the Ariane 5 rocket at the Kourou space centre in French Guiana has been postponed due to the risk of lightning strikes, the European Space Agency (ESA) tweeted on Thursday. The launch, which will send the spacecraft Juice to Jupiter, is now scheduled for Friday.
Juice, an acronym for Jupiter Icy Moons Explorer, is an ESA mission and will be the first spacecraft to orbit a moon other than Earth's. The unmanned craft is expected to arrive at Jupiter by mid-2031 to investigate its atmosphere, magnetic environment and rings. The mission, which runs in parallel with a NASA investigation, aims to assess if Jupiter and its moons provide the necessary conditions for the emergence and existence of life as we know it.
Much attention is focused on three icy moons: Europa, Ganymede and Callisto. These are thought to contain oceans of liquid water beneath their icy crust, and Juice will investigate whether life once originated in those oceans. In late 2034, Juice will be put into orbit around Ganymede, where it will make a controlled crash in March 2035.
The rocket was due to be launched at 9.15 local time (14.15 Belgian time) on Thursday. Belgium's King Philippe and Prince Gabriel were due to attend the launch in an amphitheatre 12kfrom the launch pad. Another attempt will be made on Friday at 09.14 local time (14.14 Belgian time), European launch company Arianespace said on Twitter.
The launchpad of the Juice mission © BELGA PHOTO POOL DIDIER LEBRUN
​Interview with Josef Aschbacher, director of ESA © BELGA VIDEO JEROME FETU