Journalism in Flanders: less freedom and more aggression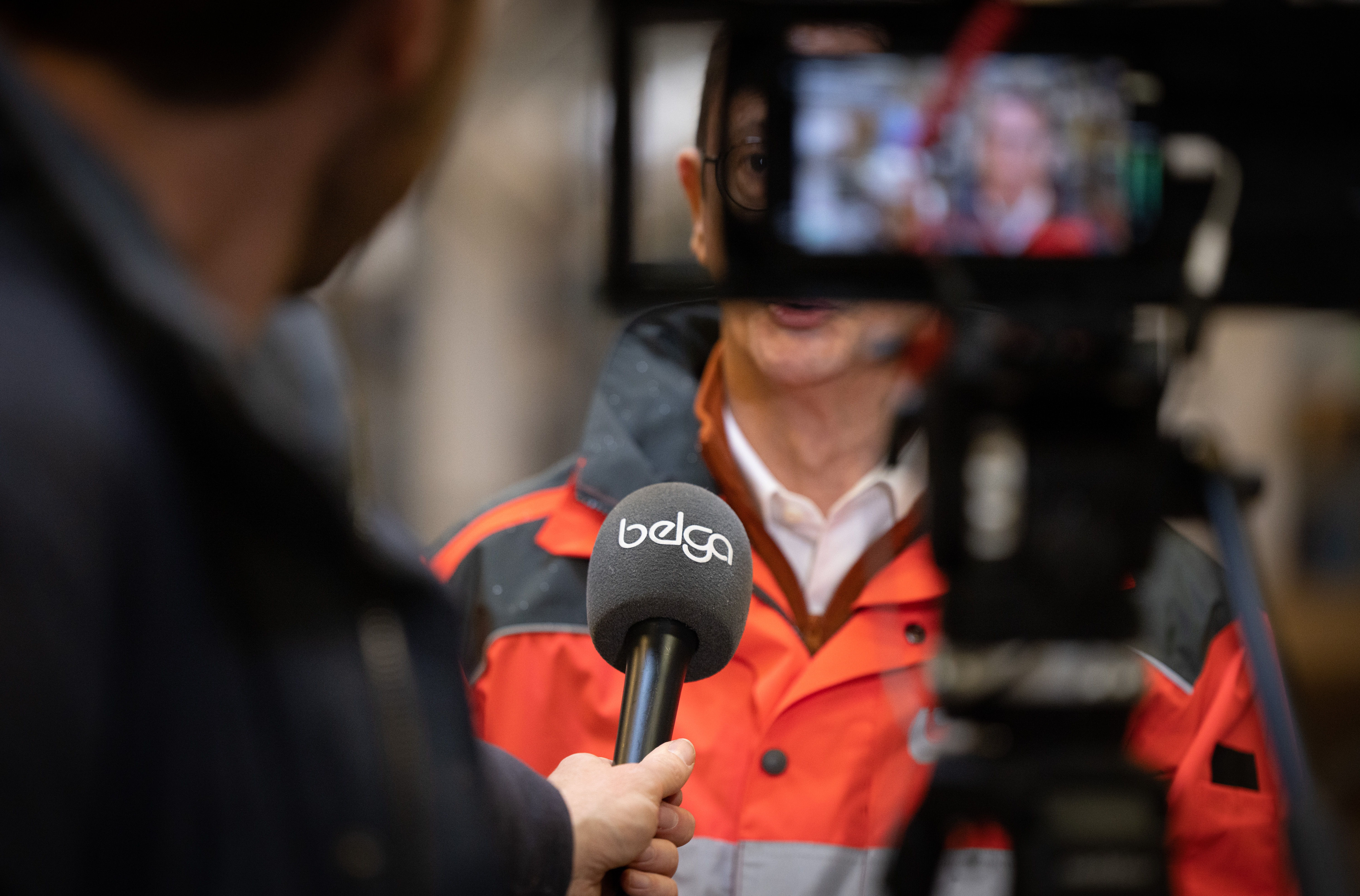 Press freedom in Europe is under pressure. This is evident from a recent report by the Council of Europe, which states that the independence of both private and public media organisations is being undermined and that journalists are increasingly faced with violence and intimidating lawsuits. It is a trend that is also visible in Flanders. 
In the run-up to World Press Freedom Day, the international human rights organisation Council of Europe (CoE) published a new report on the state of press freedom in times of global tension. It shows that the number of reports of serious threats to journalists increased by 41% in 2021 compared to the previous year. The nature and severity of the violations should also be a wake-up call for anyone concerned about the state of democracy in Europe, the report stresses. 
Physical and verbal abuse
Also in Flanders, journalists are facing more and more obstacles in doing their job. More than four out of five journalists have noted a deterioration in the treatment of the press in recent years. About half of them have been the victim of physical or verbal abuse themselves. This was shown in a survey conducted by the Flemish Association of Journalists a few months ago on behalf of Flemish minister of media Benjamin Dalle (CD&V). 
Six out of ten respondents were victims of verbal abuse, online and offline. A small minority had to deal with physical violence. Four in ten journalists were attacked in public places, five in ten on the Internet. Facebook is designated as the most prominent platform where the boundaries of decency are crossed. Slander and insults are the order of the day, and threats and intimidation occur in almost half of the cases.
It is not only protesters and hooligans who attack journalists. Politicians, spokespeople, lawyers and police officers do not get off scot-free either. 
SLAPP
Another trend - currently being studied by the European Commission - is SLAPP or Strategic Lawsuit Against Public Participation. Last week, a draft text was released that contains a European directive to recognise and dismiss uselessly lengthy lawsuits at an early stage. The anti-SLAPP directive also includes sanctions for those who engage in SLAPP litigation, and measures to protect targeted organisations. 
It is often powerful or wealthy parties such as real estate groups or politicians who make life difficult for less wealthy organisations with often useless procedures, the main aim of which is to exhaust the time and resources of the often smaller and independent media organisations. Another trend that is also visible in Belgium. 
Reacting to the draft, Justice Commissioner Věra Jourová stressed that she would do everything to guarantee press freedom.
"We have promised to defend journalists and human rights defenders against those who try to silence them. In a democracy, wealth and power must not give anyone an advantage over the truth."
(AHU)
© Belga Photo Benoit Doppagne