Joe Biden announces 2024 presidential run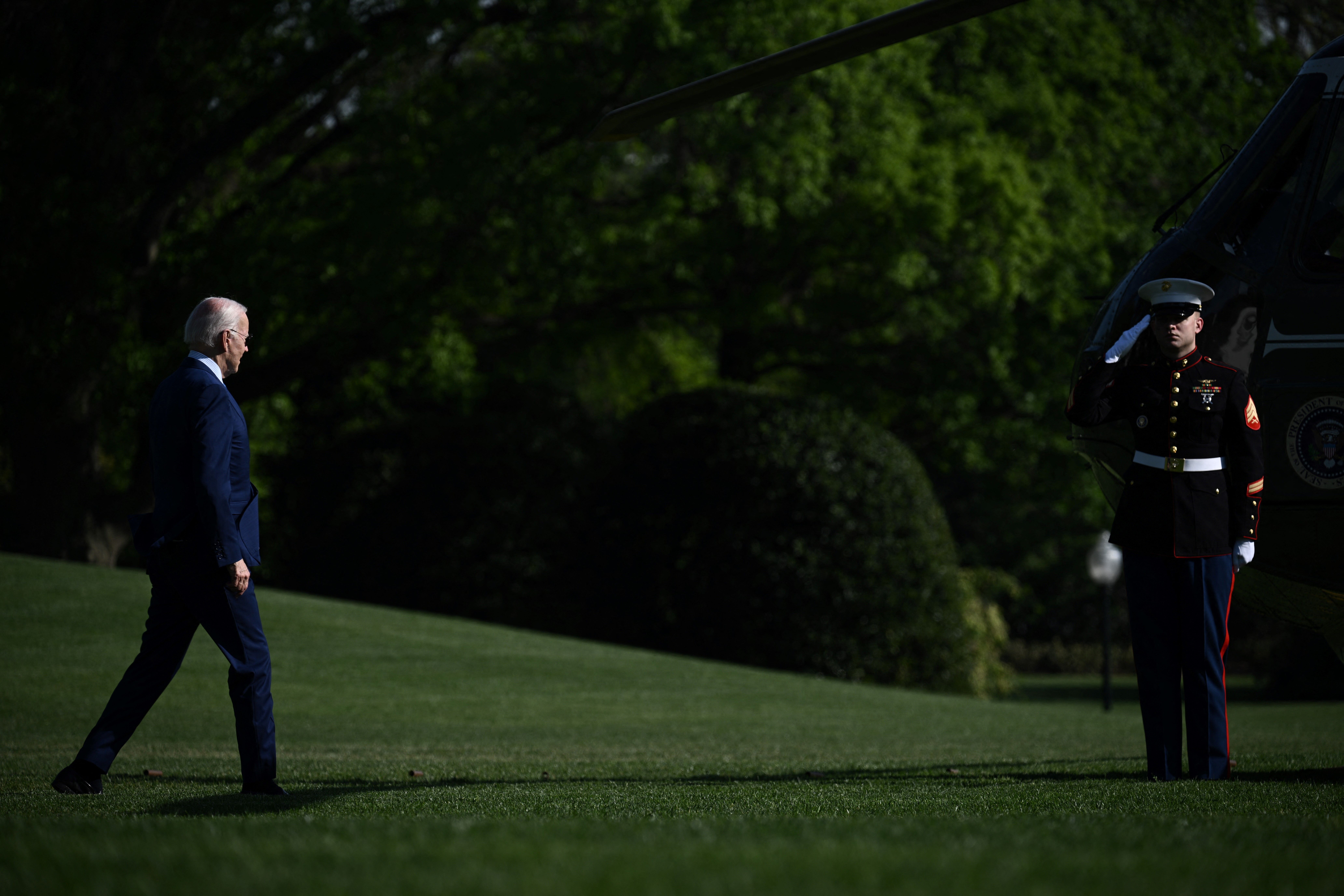 Joe Biden has announced his bid for a second term in the 2024 US presidential elections. His office released a three-minute campaign video on Tuesday, urging Americans to vote "in the battle for the soul of America".
Despite concerns over 80-year-old Biden's age, his party has yet to put forward other candidates strong enough to garner public interest, though polls have shown that Democrats want a younger option. Biden is the oldest president in American history, and, if he were to win the election, he would be 86 at the end of the second term.
His opponent could potentially be Donald Trump again, who is currently the front-runner for the Republican party despite looming lawsuits and a recent arrest. This would be the first time the same nominees have run against each other in consecutive elections since 1956, when Dwight D Eisenhower beat Adlai Stevenson for a second time.
While Trump is a clear favourite for Republicans, a recent news poll showed less enthusiasm at the prospect of a second Biden presidency. Only 26 per cent of Americans think he should run again, while 70 per cent say he should not, and 51 per cent of Democrats were against his possible re-election.
The 2024 elections will rely on reaching voters through optics and playing on emotions. Biden's campaign video leans heavily on moving away from what he calls "MAGA extremism". He accuses Republicans of "cutting social security that you've paid for your entire life while cutting taxes for the very wealthy. Dictating what healthcare decisions women can make, banning books and telling people who they can love. All while making it more difficult for you to be able to vote."
The video features vice-president Kamala Harris, who will remain Biden's running mate.
(MOH)
© BRENDAN SMIALOWSKI / AFP