Italy's new PM meets with EU leaders in Brussels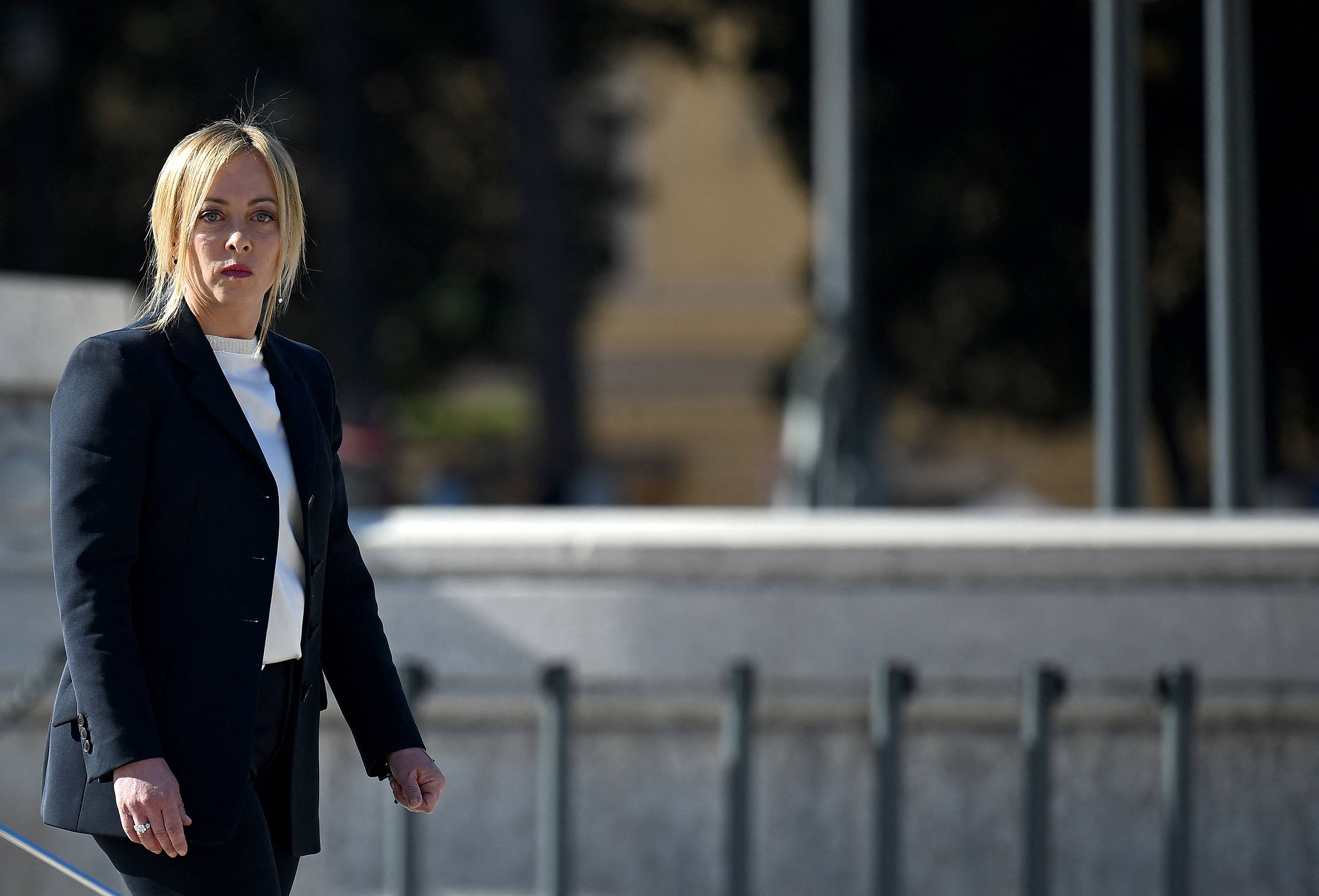 Giorgia Meloni, Italy's brand-new prime minister, chose Brussels as her first foreign visit as head of government. She has scheduled meetings on Thursday with the head of the European Parliament, Roberta Metsola, European Commission president Ursula von der Leyen, and Charles Michel, the president of the Council of Europe.
Earlier, Von der Leyen sounded harsh on Meloni, who won the election in late September with her post-fascist party Fratelli d'Italia. At the time, the Commission president warned Italians of the consequences their country would face if it deviated from the principles of democracy.
Meloni, a known eurosceptic, is releasing a book on Friday in which she accuses Europe of being "intrusive on the small things but absent on the big things". Her visit of the European institutions appears to be part of a change in attitude. Last month, shortly after becoming prime minister, she promised that Italy would respect EU rules.
(TOM)
Filippo MONTEFORTE / AFP