Israeli-Palestinian conflict: European leaders call for humanitarian pause in violence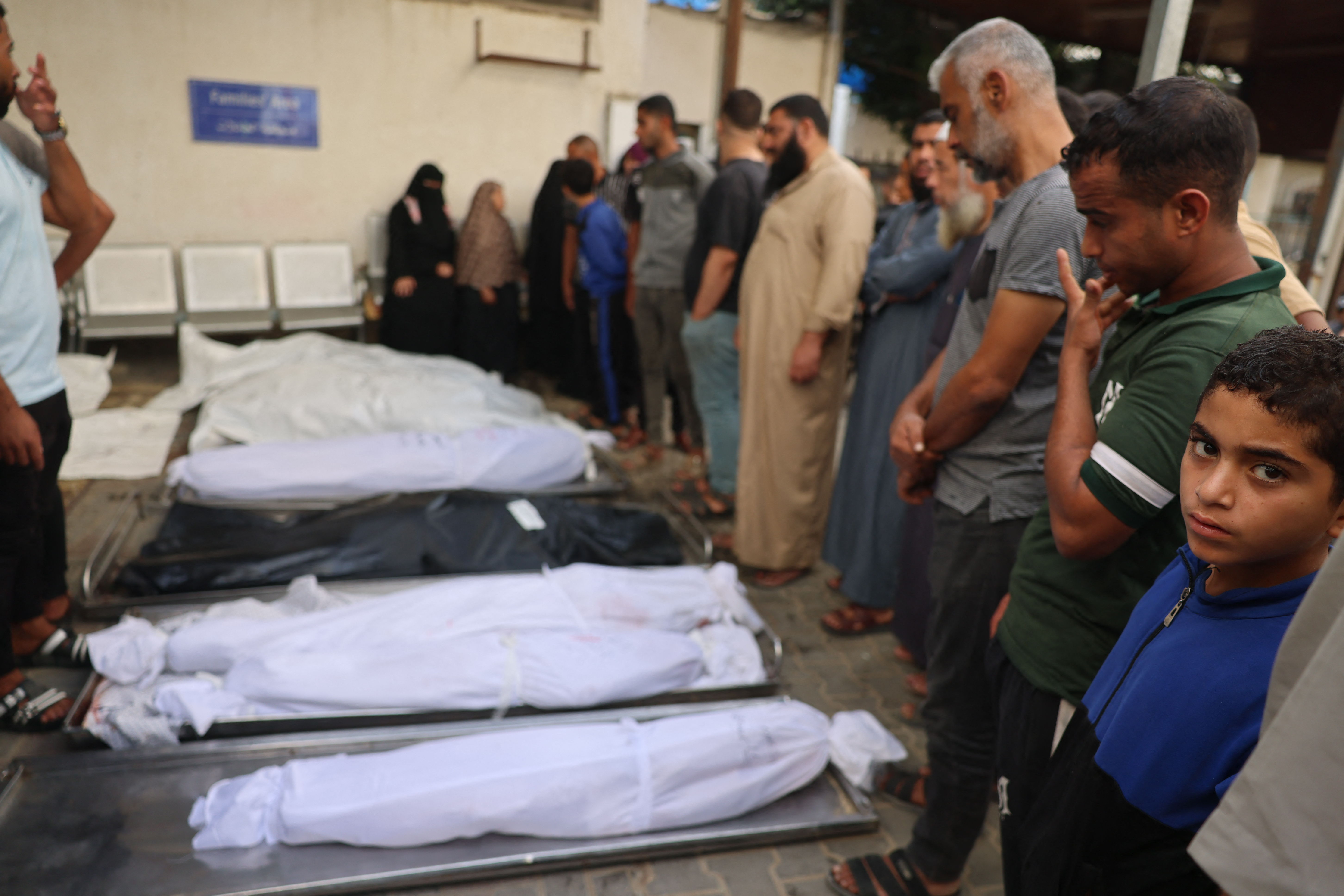 The European Union calls on all parties involved in the war between Israel and the Palestinian militant group Hamas to urgently address the dramatic humanitarian situation in the Gaza Strip.
Establishing 'humanitarian corridors' to Gaza and respecting 'pauses' in the violence should help, suggests a text adopted by the 27 heads of state and government at the European summit in Brussels on Thursday night.
Germany didn't favour a humanitarian pause (singular) or a humanitarian ceasefire because, according to the member state, Israel retains the right to defend itself against Hamas terror. "The wording doesn't matter. What's important is that aid goes to the people of Gaza," said Belgium.
Hamas is called upon to "immediately and unconditionally release all hostages"
In the text, the leaders return to their statement of 15 October and again condemn the Hamas attacks of a week earlier. They also condemn the use of human shields and call on Israel to respect international and humanitarian law in its operation against Hamas. Hamas is called upon to "immediately and unconditionally release all hostages".
Humanitarian corridors and pauses
The European Council is deeply concerned about the humanitarian situation in Gaza and calls for "uninterrupted, rapid, safe and unhindered humanitarian access and assistance to all those in need". All measures are welcome, including "humanitarian corridors and humanitarian pauses".
The EU will work with its partners to ensure that all food, water, medicine and other aid reaches people effectively. This includes ensuring that terrorist organisations do not hijack aid efforts.
Humanitarian aid
After the summit, European Commission President Ursula von der Leyen announced that the first two cargoes of 56 tonnes of aid had arrived in Gaza. "This is important, but more is needed," she said. Two more planes carrying humanitarian aid are on their way to Egypt, with more flights planned in the coming days.
Von der Leyen argued that "Hamas provoked the humanitarian crisis in Gaza" with the terrorist attack on Israeli territory. "But there is no contradiction between solidarity with Israel and humanitarian aid for the people of Gaza," she said.
In the long term, the EU remains committed to a two-state solution to the Israeli-Palestinian conflict. In the short term, it supports the organisation of an international peace conference. The call was made on Thursday afternoon by Spanish PM Pedro Sanchez, whose country holds the presidency of the European Council until the end of the year.
© SAID KHATIB / AFP
---
Related News