Israeli-Palestinian conflict: EU launches humanitarian air bridge to Egypt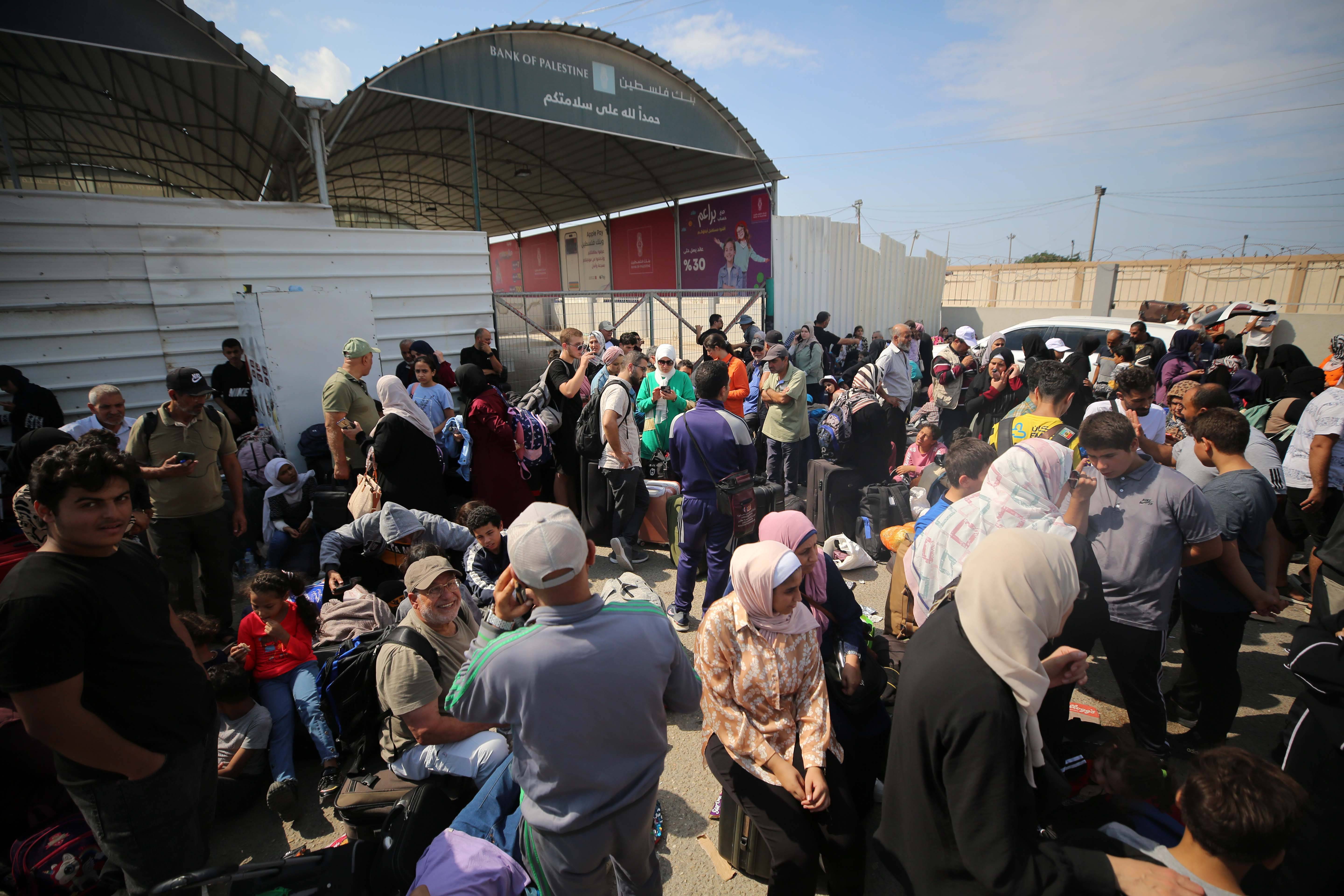 The European Union is setting up a humanitarian air bridge to Egypt to deliver emergency aid to Palestinians in the Gaza Strip, the European Commission announced on Monday evening. The first two flights will leave this week.
Hamas terrorist attacks in Israel have led to a catastrophic humanitarian situation in Gaza, the Commission said. Without referring to the Israeli bombardments or the siege of the Gaza Strip, European Commissioner for Humanitarian Aid Janez Lenarcic sadi that "the people trapped in Gaza are in urgent need of fuel, water, food and medicine".
With the airlift, the EU wants to provide the NGOs it works with on the ground with life-saving supplies so they can help the people of Gaza. The first flights will deliver tents, medicine and hygiene kits from UNICEF this week. The operation is being led by the European Humanitarian Response Capacity, which is also preparing other emergency aid.
European Commission president Ursula von der Leyen announced last weekend that humanitarian aid for civilians in Gaza would be tripled to 75 million euros.
On Tuesday evening, European leaders will hold a video conference to discuss the situation in the Middle East and Europe's next steps. European aid is also likely to be addressed. A diplomatic source at the European Council, chaired by Charles Michel, said on Monday that the Commission's communication last week on the issue of financial support did not respect the procedure whereby member states set the course of European foreign policy.
Over the weekend, the 27 heads of state and government agreed on a joint declaration, which included the statement that "all civilians must be protected in accordance with the rules of international humanitarian law" - including the residents of Gaza. The fact that the Commission now explicitly mentions the population of Gaza in its communications was described by the source as "an adjustment after the Council set the course".
In the Commission's press release, Lenarcic said on Monday evening that the Rafah border crossing between Gaza and Egypt should be opened as soon as possible.
Palestinians, some with foreign passports hoping to cross into Egypt and others waiting for aid, at the Rafah border crossing © PHOTO MAJDI FATHI 
---
Related news