Israeli-Palestinian conflict: Both Israel and Palestine deny responsibility for airstrike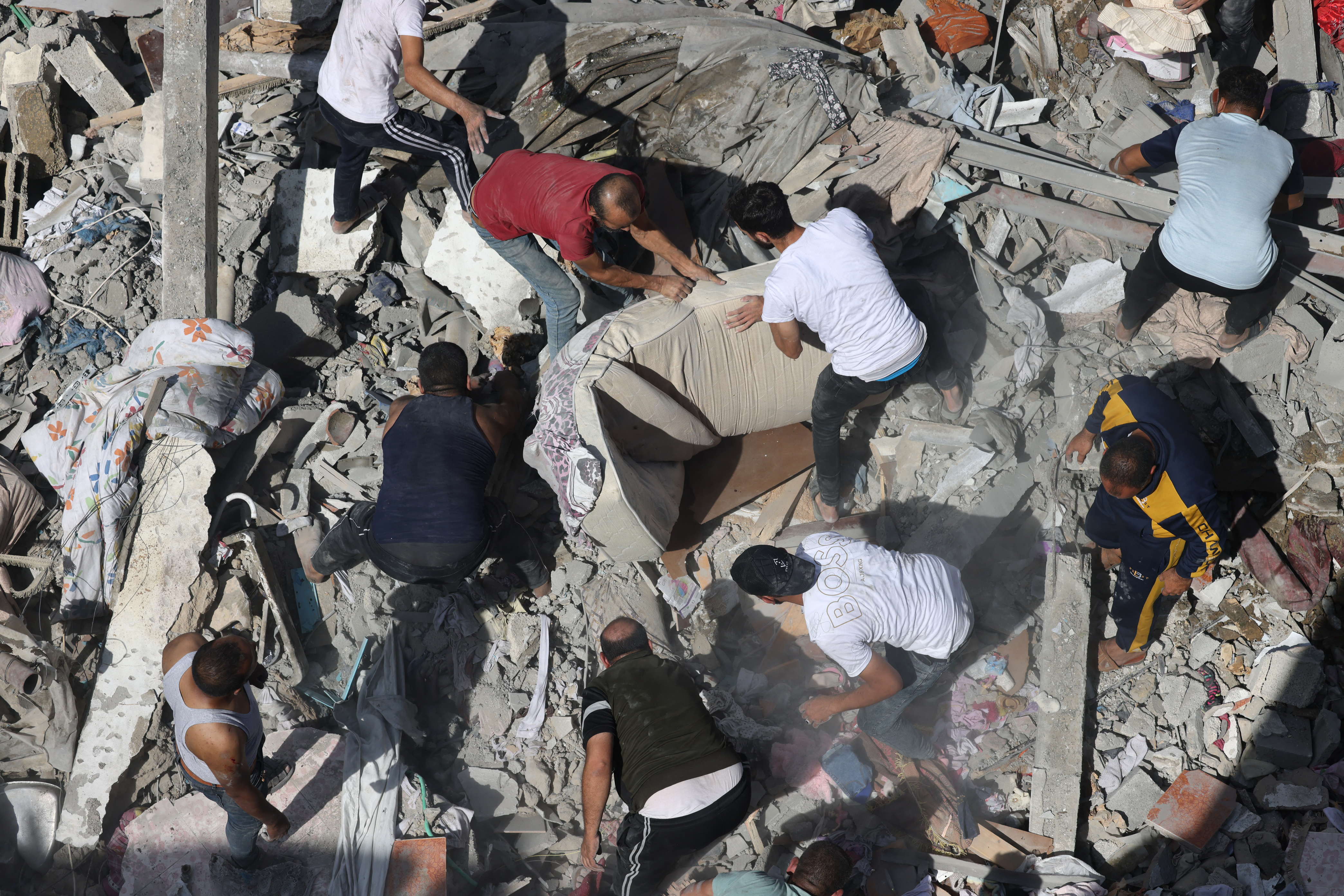 The Israeli army and the Palestinian Islamic Jihad have both denied responsibility for the airstrike that left hundreds of Palestinian civilians dead on Tuesday evening.
The Israeli army has released images claiming to prove that a stray Palestinian rocket was responsible for the deadly strike on a hospital in the Gaza Strip. The video published on Wednesday shows aerial footage of al-Ahli hospital and a parking lot before and after the attack. No typical crater is visible, as is usually with Israeli air strikes.
The Israeli army rejects accusations that it hit the hospital, saying a misfired rocket from the Palestinian Islamic Jihad movement caused the massacre.
Meanwhile, Palestinian Islamic Jihad labelled Israel's accusations as "lies" on Wednesday. According to the Israeli army, a "failed rocket attack" by the Palestinian movement hit the hospital in Gaza.
"As usual, the Zionist enemy is trying to avoid responsibility for the brutal massacre it caused by bombing the hospital and pointing the finger at Islamic Jihad by inventing lies," the Palestinian Islamist Movement said in a press release. "We say these allegations are false and baseless."
Palestinians search for victims following an airstrike ©MOHAMMED ABED / AFP
---
Related News