Israeli diplomat expelled from African Union summit in Ethiopia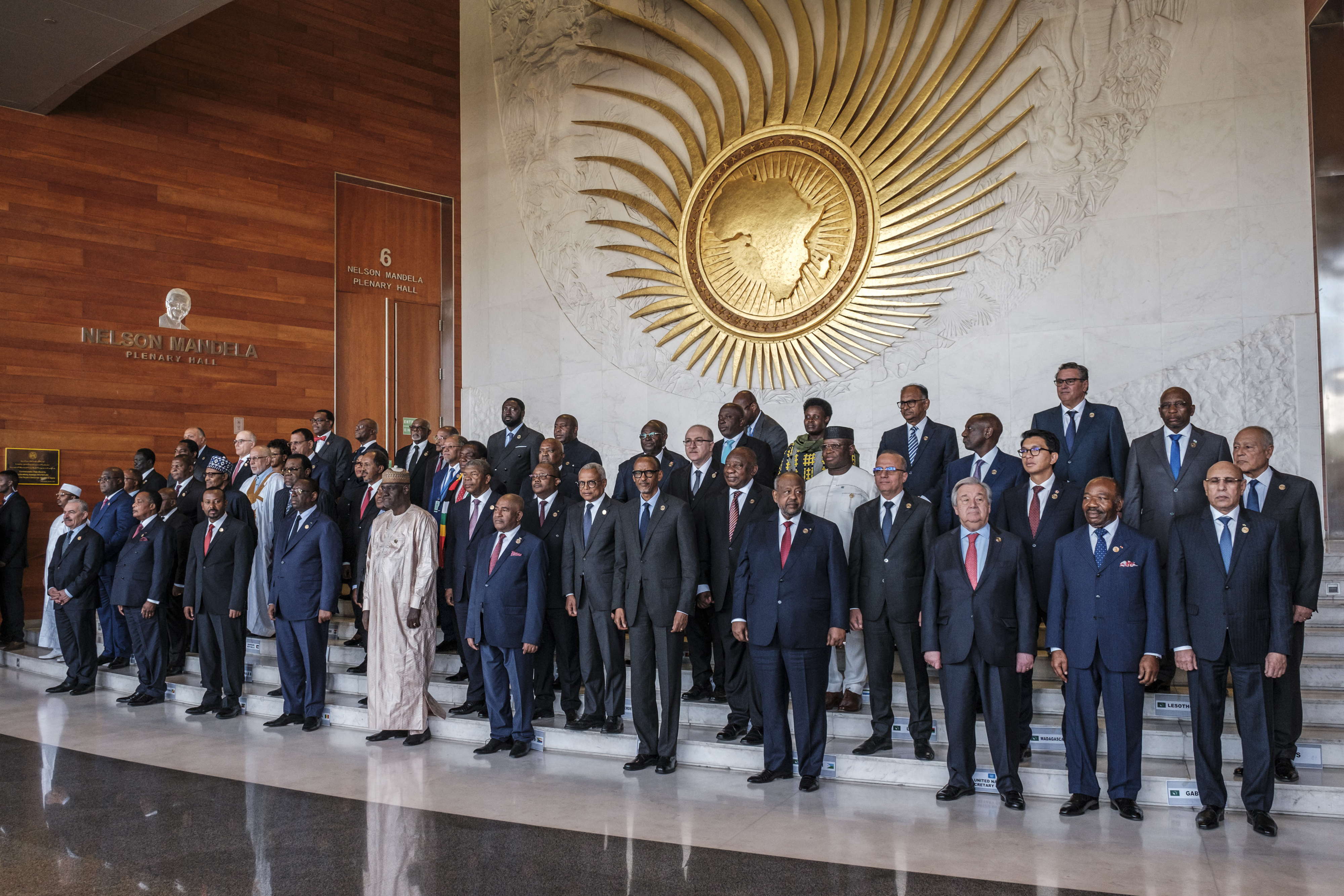 Israel denounced that one of its diplomats was expelled from the African Union summit in Ethiopia this Saturday, February 18. Israel accuses Iran of being behind the "serious" measure, with Algeria's and South Africa's support.
An AU official stated that one person was "asked to leave the premises", because she was not invited to the meeting. In a video posted online, members of AU's security services escorted Sharon Bar-li, deputy director general of the Israeli Foreign Ministry for Africa, out of the hearing in Addis Ababa.
The AU has sent an invitation to Israel's ambassador to the African Union, Aleli Admasu, but this invitation was not supposed to be used by anyone else, an official told AFP anonymously. "It is regrettable that the person in question abused this favour," the source said.
According to an Israeli Foreign Ministry spokesman, the eviction from the hall remains "serious" because Bar-li had "duly accredited observer status". "It is sad that the AU is hostage to a small number of extremist states like Algeria and South Africa, motivated by hatred and controlled by Iran." 
On the other hand, Vincent Magwenya, spokesman for South African President Cyril Ramaphosa, said on the sidelines of the AU summit that Israel "must prove its allegations".
In 2021, Chadian Moussa Faki, chairman of the AU Commission Secretariat, decided to accredit Israel. Since then, a vote on this topic has been postponed. Analysts say the vote could cause an unprecedented rift in the 20-year-old alliance.
South Africa and Algeria, in particular, were against Israel's participation. The AU did not indicate that the issue would be raised again at this year's summit.
Accredited non-African countries can attend some conferences and have access to non-confidential AU information. They can also propose statements at meetings that concern them.
(VIV)
(From L, first row): Palestinian Prime Minister Mohammad Shtayyeh, Republic of Congo's President Denis Sassou Nguesso, Ethiopia's Prime Minster Abiy Ahmed, Senegal's President of Senegal and outgoing Chairperson of the African Union (AU) Macky Sall, Moussa Faki Mahamat, Chairperson of the AU Commission, President of the Comoros and newly elected Chairperson of the AU Azali Assoumani, President of Rwanda Paul Kagame, Djibouti´s President Ismail Omar Guelleh, United Nation's Secretary-General Antonio Guterres, Gabon's President Ali Bongo Ondimba, Mauritania's President Mohamed Ould Ghazouani, (second row, from L): Chad president Mahamat Idriss Deby Itno, President of the Democratic Republic of the Congo Felix Tshisekedi, Ghana's President Nana Akufo-Addo (not seen), Nigerian President Muhammadu Buhari, Namibia's President Hage Gottfried Geingob, Mozambique President Filipe Jacinto Nyusi, Guinea-Bissau's President Umaro Sissoco Embalo, Angola's President Joao Lourenço, Cabo Verde's President Jose Maria Neves, South African President Cyril Ramaphosa, the Deputy Head of the Presidential Council of Libya, Abdullah Al-Lafi, Madagascar's President Andry Rajoelina, Arab League's Secretary-General, Ahmed Aboul Gheit, (3rd row, from L): Eswatini's Prime minister Cleopas Dlamini (not seen), Central African Republic President Faustin-Archange Touadéra, Brahim Ghali, President of the Sahrawi Arab Democratic Republic (SARD), Somalia's President Hassan Sheikh Mohamud, Zimbabwean President Emmerson Mnangagwa, Botswana's President Mokgweetsi Masisi, Algerian president Abdelmadjid Tebboune, Sierra Leone President Julius Maada Bio, Kenya's President William Ruto, Lesotho's Prime Minister Sam Matekane, among other African authorities pose for a group photo during the 36th Ordinary Session of the Assembly of the African Union (AU) in the city of Addis Ababa, Ethiopia, on February 18, 2023. © BELGA PHOTO (EDUARDO SOTERAS / AFP)