Iranian resistance group rallies outside Brussels consulate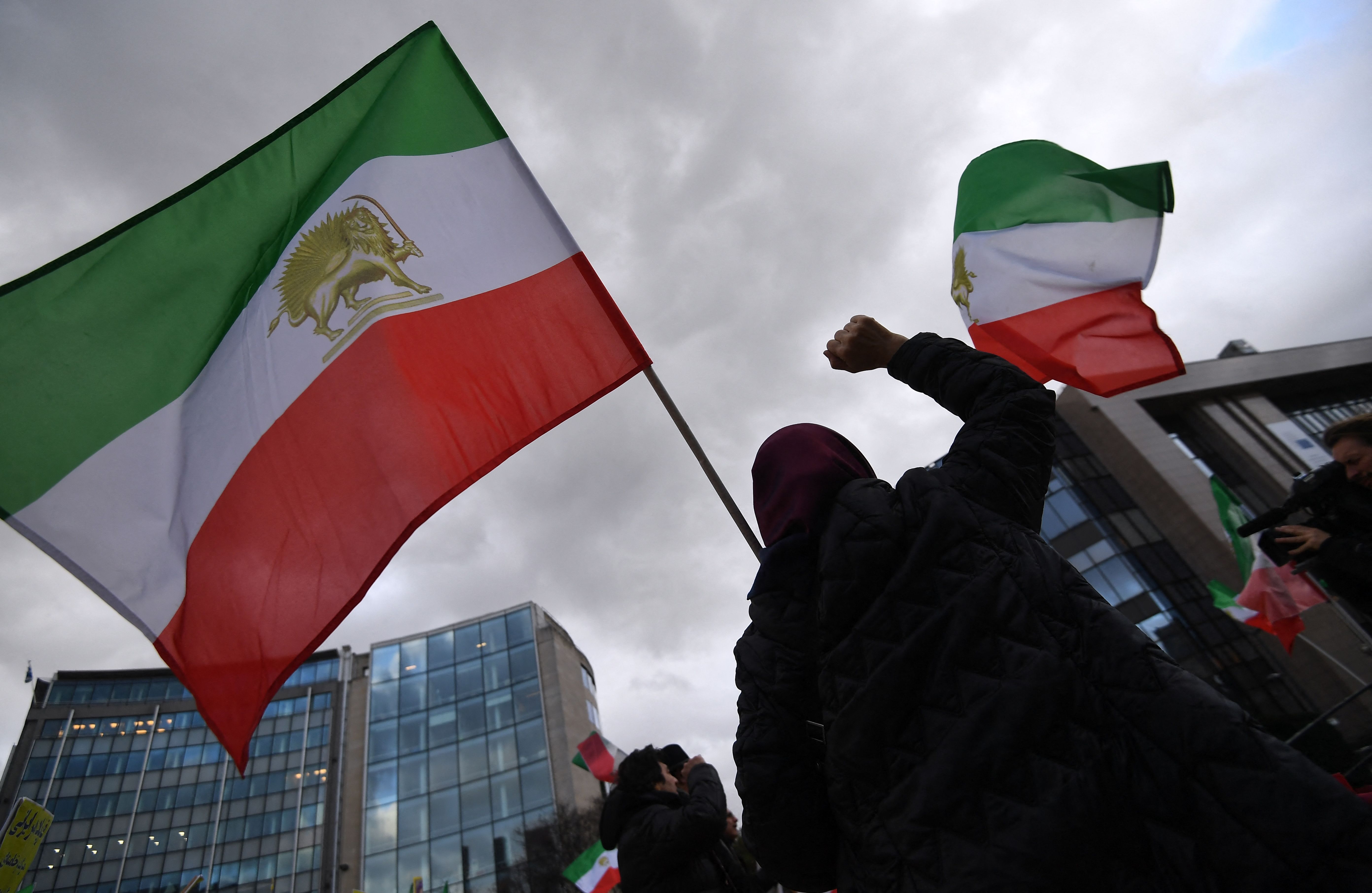 Supporters of the National Council of Resistance of Iran (NCRI), a coalition of Iranian opposition organisations, groups and personalities abroad, gathered outside the Iranian consulate in Brussels on Saturday afternoon.
Protesters called on the UN, the EU and its member states to take urgent action to force the regime to "stop the arrests, torture and executions of the criminal Ayatollah regime", said Mehdi Nobari, spokesperson for the NCRI.
The EU on Friday condemned "in the strongest possible terms" the execution of three men in Iran accused of being involved in the protests sparked by the murder of Mahsa Amini.
"The European Union condemns these executions (…) and reiterates its call on the Iranian authorities to put an immediate end to the reprehensible practice of sentencing protesters to death," the EU said in a statement.
The three men, Majid Kazemi, Saleh Mirhashemi and Saeed Yaghoubi, were convicted of moharebeh ("war against God") and being in possession of a weapon during protests in the central city of Isfahan, the website of the judiciary's information agency Mizan Online reported. The men were then arrested in November and sentenced to death in January.
Iran has been rocked by a protest movement since the death on 16 September 2022 of Mahsa Amini, a 22-year-old Iranian Kurdish woman, three days after she was arrested by the country's morality police for violating the strict dress code imposed on women.
A protester at a previous demonstration in Brussels, January 2018 © PHOTO EMMANUEL DUNAND / AFP