Iran deal: Belgian government satisfied with ruling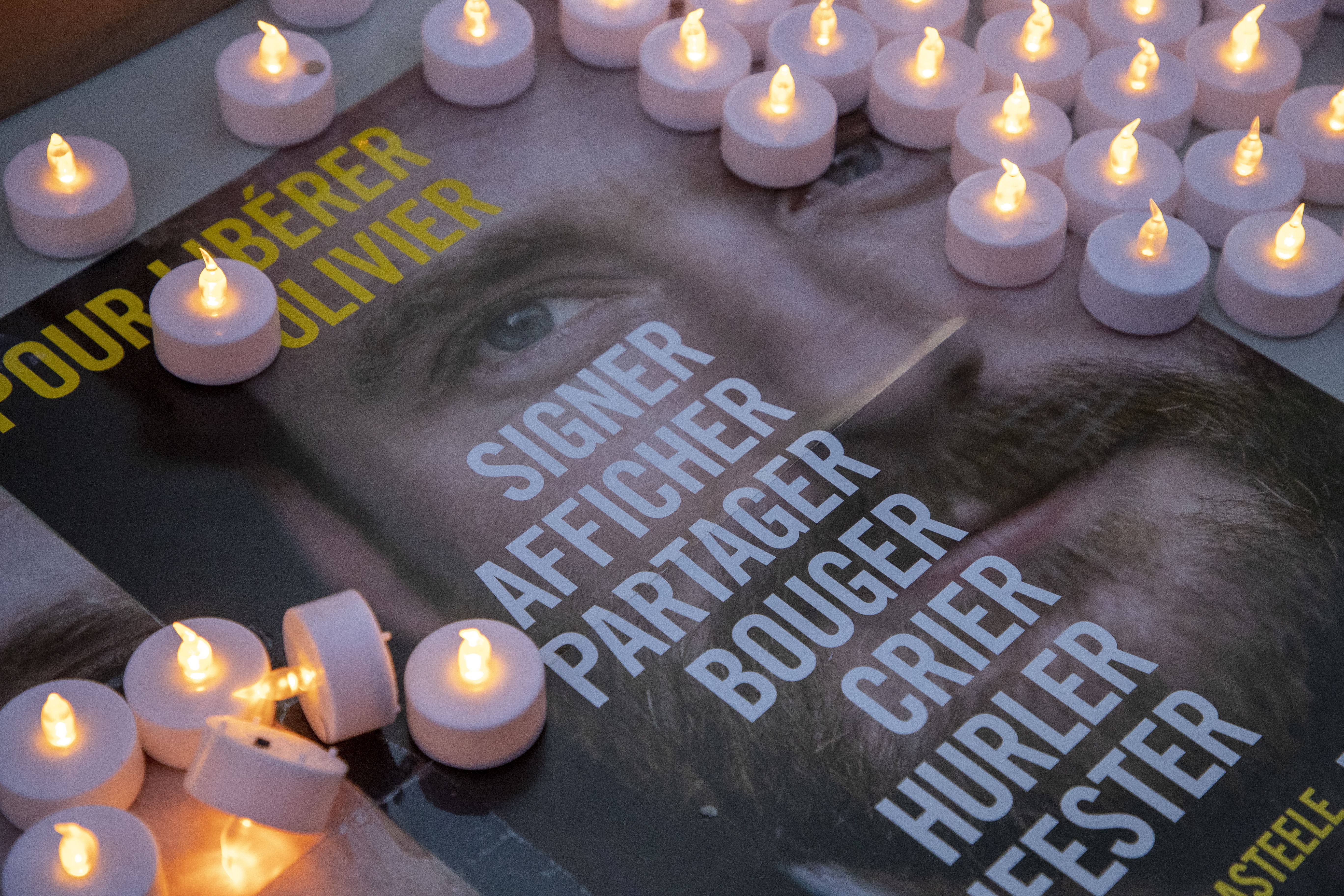 Now that the Constitutional Court has not overturned the Iran deal, the government is continuing its efforts to be able to bring back to Belgium Olivier Vandecasteele, the Belgian aid worker who has since been held in an Iranian cell for more than a year.
Prime minister Alexander De Croo, Justice minister Vincent Van Quickenborne and Foreign minister Hadja Lahbib are satisfied that "the Court has followed our reasoning".
"This ruling on the merits confirms the fact that this transfer treaty meets all standards of international law," the prime minister and ministers said in a joint reaction. "Our country has such a treaty with 74 countries."
The government believes that the treaty is an important legal instrument for bringing Olivier Vandecasteele back to Belgium. "The government is resolutely continuing its efforts to this end. We are in close contact with our compatriot's family for this purpose," it sounds. The government will now take the necessary steps to finalise the treaty, taking into account the Constitutional Court ruling.
In the ruling, the Court rejected the appeal against the law agreeing to the Iran deal. In doing so, the Court did also note that victims of a convict must be informed of his transfer in order for a court to review its legality.
OIivier Vandecasteele was allegedly sentenced to 40 years in prison and 74 lashes for espionage during a sham trial there. In exchange for his release, Belgium could transfer Iranian mock diplomat Assadolah Assadi to Iran. He was sentenced to 20 years in jail in our country in 2021 for his role in a - foiled - terror attack in Paris.
Action in support of Olivier Vandecasteele, who is imprisoned in Iran, Sunday 26 February 2023 in Brussels. Olivier Vandecasteele is a Belgian humanitarian worker who has worked for more than six years in Iran for international NGOs. On 24 February 2022, he was arrested by the Iranian authorities. © BELGA PHOTO NICOLAS MAETERLINCK