Elections 2024: Poll projects chamber majority by 1 seat for Vivaldi parties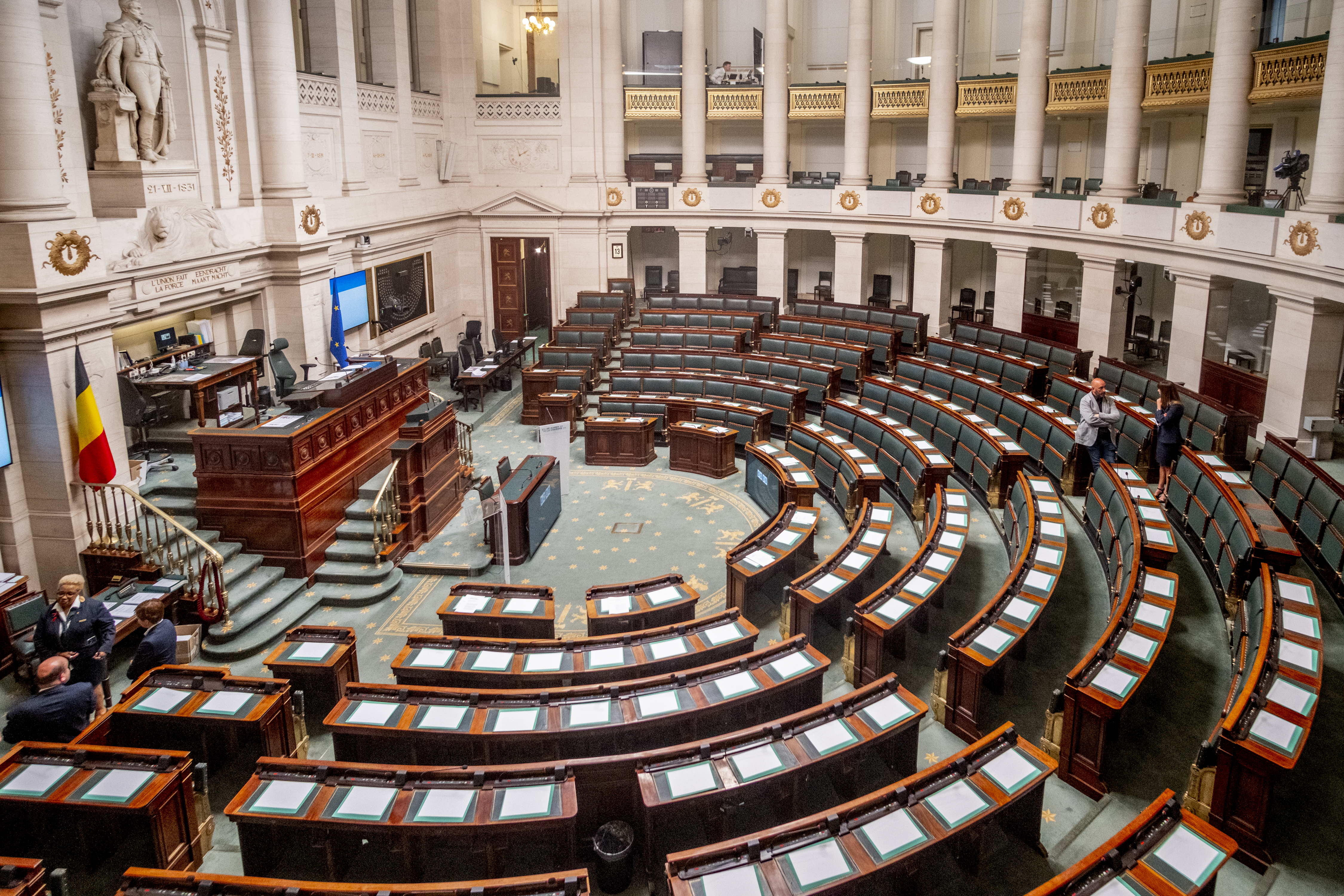 A poll commissioned by VTM, Het Laatste Nieuws, RTL and Le Soir indicates that the seven current coalition parties would have a majority by one extra seat in the chamber of representatives if elections were held tomorrow.
Considering Les Engagés in a line-up of eight parties, they would have a majority by nine extra seats. If the greens were exchanged for N-VA, there would be a majority of six seats.
The poll by market research company Ipsos suggest that right-wing party Vlaams Belang would gain an additional seven parliamentary seats, bringing their total to 25. That is the number of seats obtained in 2019 by N-VA, who are predicted to lose six.
Greens losing steam
The green faction would suffer the most significant blow, with francophone party Ecolo losing three and Flemish greens Groen losing four. With 10 Ecolo and four Groen MPs, the group would still have 14 seats, far less than far-left PVDA, which has 21 seats. That is nine more than in 2019, five on the Flemish side and four on the French-speaking side.
The most prominent political group remains the socialists, with 16 seats for PS (down by three) and 14 for Vooruit (up by five). Second are the liberals, with 22 seats. MR with 15 seats (up one) would be twice as large as Open VLD, which gives up five seats and retains seven.
CD&V had 12 with a loss of two seats. Les Engagés gained three seats. DéFI had one seat left, a loss of one.
Because the extreme parties Vlaams Belang and PVDA are not seen to be viable partners, the 46 seats between them would not be in contention to form a coalition. If the current Vivaldi coalition is expanded with Les Engagés, the majority would grow to nine seats.
© BELGA PHOTO HATIM KAGHAT
---
Related news