IOC pledges to consider concerns about Russian participation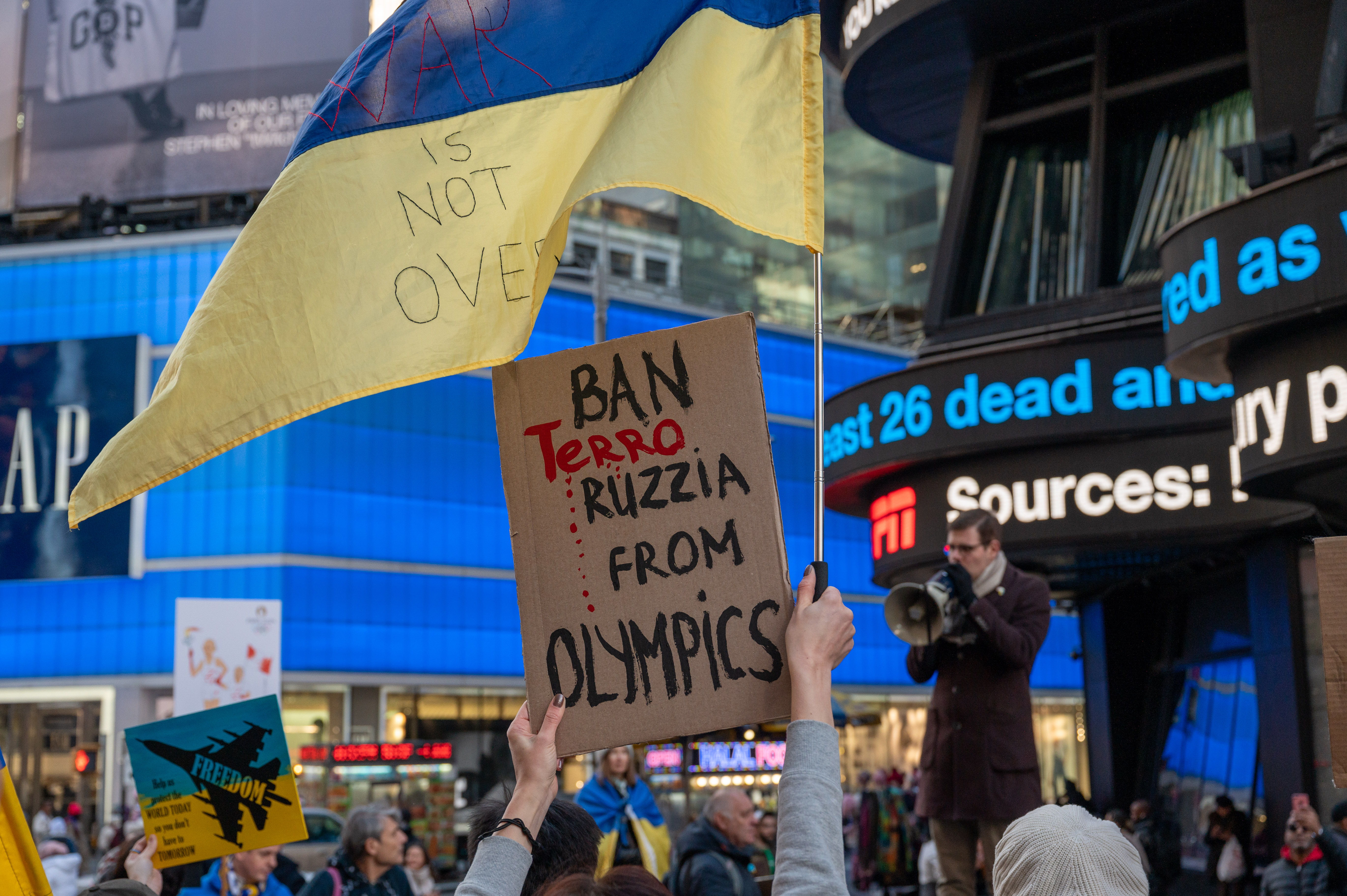 The International Olympic Committee pledges to consider the letter drafted by some 30 countries asking for clarification regarding possible Russian and Belarusian participation in the 2024 Olympics.
In the letter circulated on Monday, the countries, including Belgium, express concern about the feasibility of allowing Russians and Belarusians to participate as neutral athletes in Paris. The promoters believe there is no reason to reverse the exclusion of athletes from those countries given the current unchanged war situation in Ukraine. The IOC announced in January that it was investigating how that could be done.
In a response Tuesday, the IOC said it "appreciates the constructive questions from the country coalition". It added that "detailed contacts" with Olympic players (in this case representatives of the international federations in the national Olympic committees) are currently taking place and that the concerns expressed are "being considered".
Ukraine supporters gather in Times Square to protest Russia's participation in the 2024 Summer Olympic Games, in New York, on February 11, 2023. © BELGA PHOTO Matthew Rodier