INEOS faces legal challenge over planned Antwerp plastics plant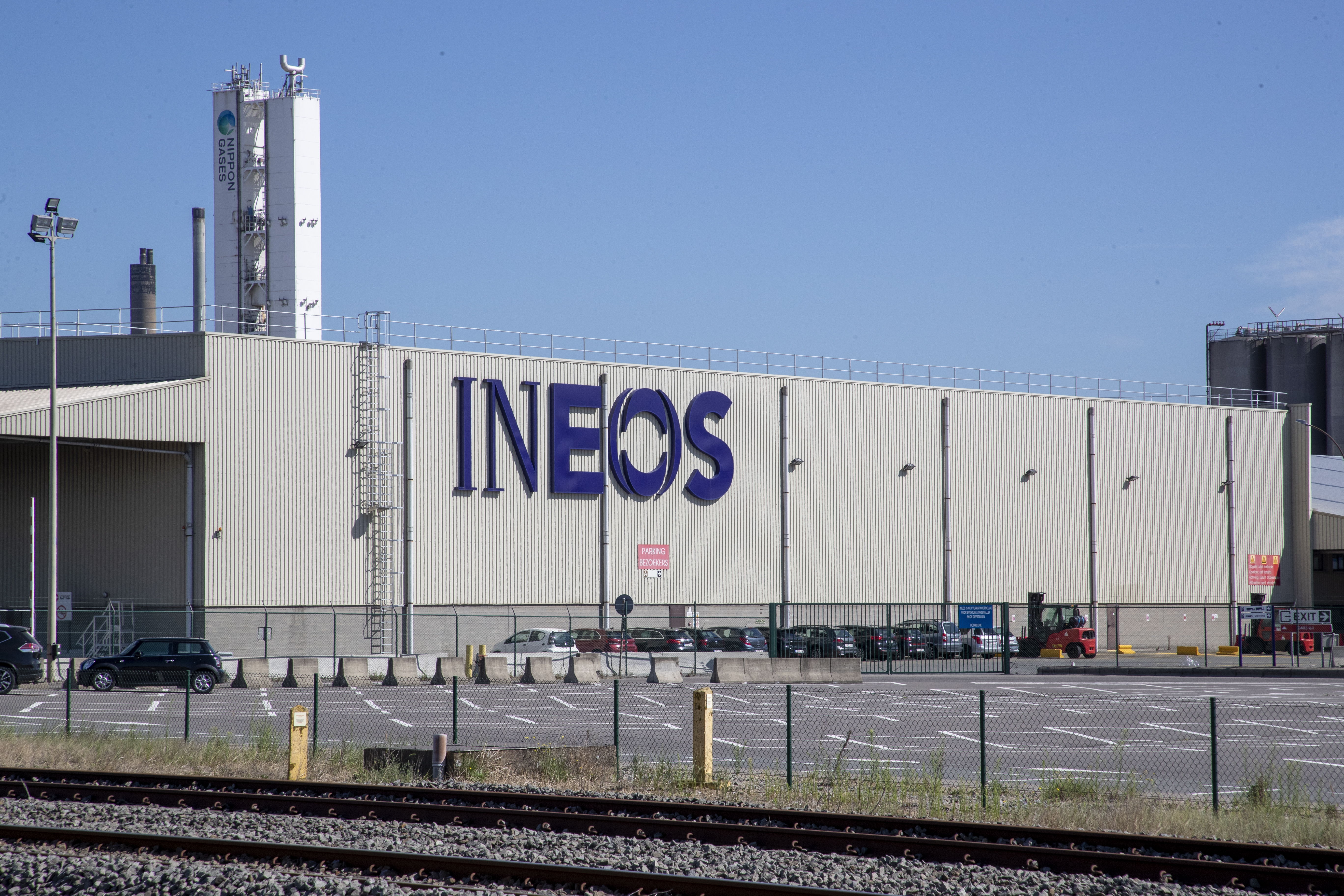 The Flemish Council for Permit Disputes is set to hear appeals against the plastics plant that petrochemical company INEOS wants to build in the port of Antwerp. "This is the culmination of years of litigation," legal NGO ClientEarth said on Monday.
With Project One, the petrochemical company INEOS wants to build a chemical plant to produce ethylene from fracked shale gas in the port of Antwerp. The Flemish government granted INEOS a permit for the project in June 2022.
On behalf of 13 NGOs including Greenpeace and WWF, ClientEarth announced legal action against the permit in 2022. The Council for Permit Disputes, an independent administrative court, will hear their appeal on Tuesday. Appeals from the Dutch provinces of Noord-Brabant and Zeeland will also be heard. A decision is expected within four to six months.
"We are in court today to ensure that the real impact of Project One is heard and understood and that the right decisions are made," ClientEarth lawyer Tatiana Luján said. 
"The government has failed to disclose the inevitable harmful effects of Project One"
According to ClientEarth, INEOS has failed to adequately demonstrate how the plant will affect the climate, nature and air quality in the area. It argues that the Flemish authorities approved the project in violation of Belgian and European law.
The INEOS plant in Antwerp will "crack" the bonds in ethane gas to produce ethylene, one of the components of plastic. According to Luján, the ethane cracker is an alternative business model to keep the industry alive and use fossil gas to make plastics. "Projects like this have a devastating impact on the environment and climate, both locally and globally," she said in 2022.
ClientEarth said it had no choice but to take the project to court "because the government has failed to disclose the inevitable harmful effects of Project One". It added: "Despite the need to reduce nitrogen emissions, the Flemish government has approved Project One, which will only increase the nitrogen problem in Flanders."
According to INEOS, the plant is a 3 billion euro investment that will benefit the Belgian economy. The company also claims that the plant will be the "cleanest" ethane cracker ever built in Europe. However, as the last ethane cracker built in Europe is very old, the threshold for building a plant with better environmental credentials is low.
#FlandersNewsService | © BELGA PHOTO NICOLAS MAETERLINCK