In the UK, Belgian minister promotes Brussels' features as MICE events capital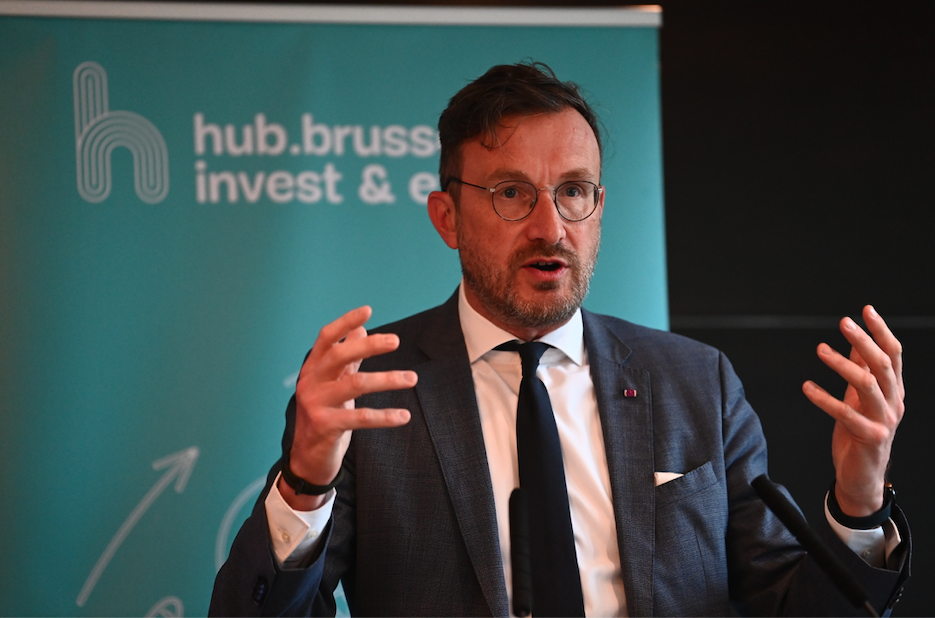 As part of Belgium's economic mission to the UK, Brussels secretary of state for Foreign Trade and International Relations Pascal Smet praised the city's cosmopolitan credentials that make the Belgian capital an economic hub for meetings, incentives, conferences, and exhibitions (known by event professionals as MICE).
With an audience of British and Belgian economic stakeholders and policymakers, Smet highlighted the benefits of doing business in Brussels, beyond the standard presence of many European institutions.
"We don't want to assimilate people in Brussels, we want people to be who and what they are and live and thrive together," Smet said. "We are a truly diverse city. The thing that unites all of us in Brussels, is Brussels," he added.
The city's strategic location was highlighted, such as the connections to other major European capitals via a high-speed train. He also noted the presence of Michelin star restaurants, world cuisine, music and arts festivals, besides beer.
Capital of Belgium
"We are a nonconformist city that embraces independence. Brussels is more than a city, it's an attitude. Here, we dare you to be yourself. Speak the languages you want, do the things you want – that's Brussels," he remarked.
The high praise was tempered with advice to ground expectations. "We are not a city you fall in love with at the first sight," Smet said. "But as many of you may know, love at first sight doesn't last. It's passionate, if you're lucky, but it doesn't last. When you fall in love with Brussels, it's love forever."
Besides, Smet asked the audience to forget prejudices about Brussels. "We're not talking about European institutions or European organisations, we're talking about the capital of Belgium, which is also the capital of Europe," Smet said. "A perfect city is a museum, not a living city – we are not perfect," he added. 
Brussels is considered the second most cosmopolitan city in the world after Dubai, a fact Smet was keen to share, along with its place in the top 10 of the most innovative cities in the world.
According to Visit.brussels Convention Bureau, the Belgian capital is ranked among the top MICE destinations, with 8.5 million overnight stays and 889 event applications processed in 2018, following a study before Covid-19 pandemic. 
(VIV) #FlandersNewsService
© BELGA PHOTO JASPER JACOBS