In the UK, Belgian food and drinks are doing better than ever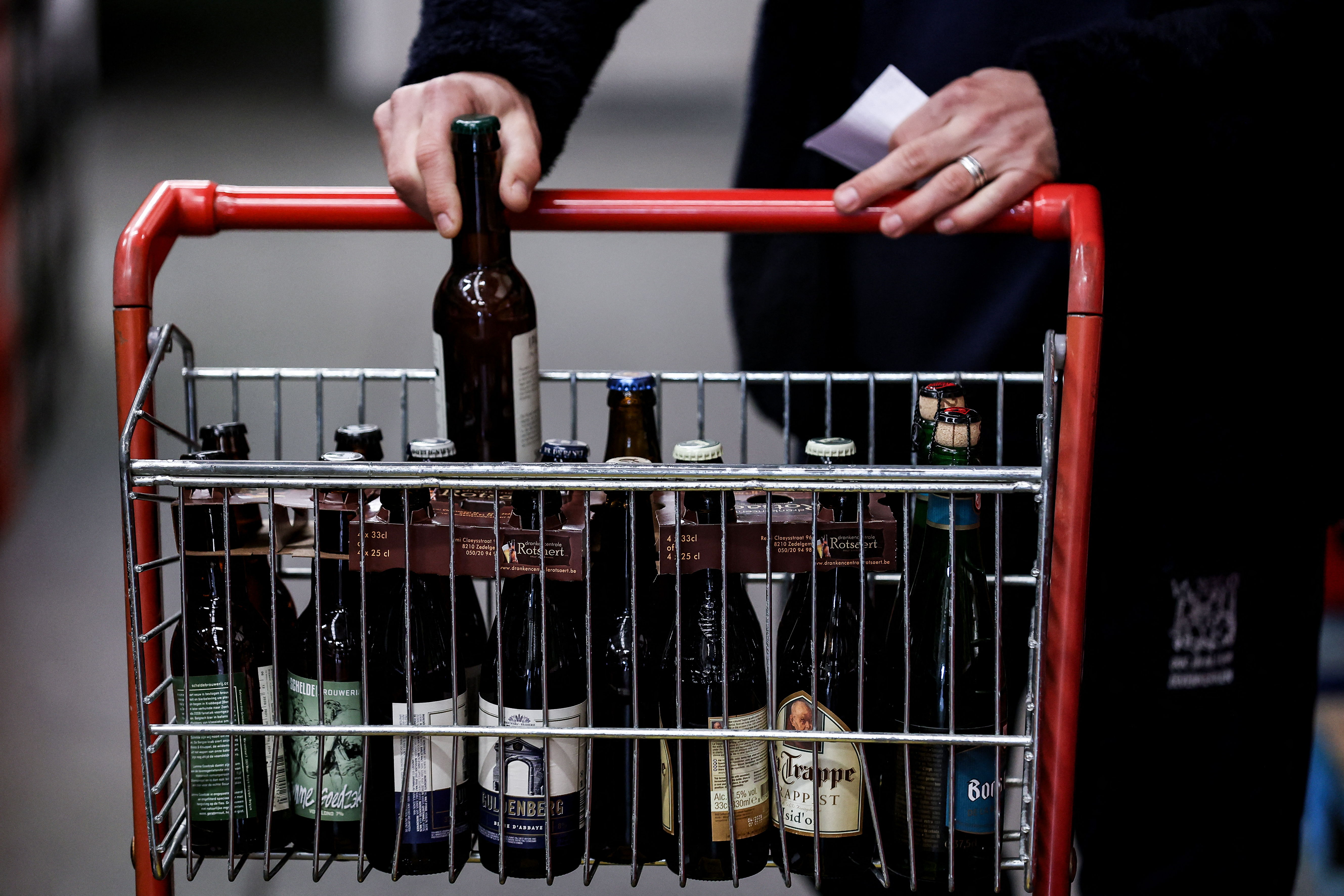 Despite the effects of Brexit, Belgian food and drinks are more popular than ever in the United Kingdom and even outperforming products from other neighbouring countries. Belgian food and drink exports to the United Kingdom rose by 33% compared to 2019, according to Fevia, the Belgian food and drink federation.
Some 30 Belgian food companies are participating in the Belgian economic mission to the UK this week, hoping to maximise the growth potential of the British market.
"With the UK no longer part of the European Union, the country now ranks as the premier overseas export destination for Belgian food and beverages, accounting for 10% of our exports and representing €2.89 billion in turnover in 2022," Fevia said in a statement.
"Drinks, both alcoholic and non-alcoholic, recorded the strongest growth last year. In addition, our prepared vegetables and fruit – our Belgian fries in particular – along with our cereal and dairy products are in high demand."
British consumers currently buy 15% of their food and drinks online. Ocado, the largest online retailer for food products in the UK, saw its sales go up by 31% since the pandemic. Their website will soon feature a page dedicated to the "Best of Belgium," which Fevia hopes will serve as an opportunity to strengthen the image of Belgian food and drinks among British consumers. 
"In addition to a wide number of other food products and beverages, the perennial Belgian classics that are beer, chocolate and biscuits have been embraced to become staples among British consumers," Fevia explained.
These are the "Belgian classics" that will be showcased on the Ocado site later this year. A first phase will feature 50 Belgian products, with more to be introduced later. After the pilot phase, the page will be branded as "Food.be – Small country. Great food."
Belgian companies were quick to adapt to Brexit regulations, which is partly why the country has been able to maintain and even increase exports despite the UK's departure from the European Union.
"The fact that Belgian food companies did a good job of absorbing the effects of Brexit is testament to how well prepared they were to deal with the import requirements that came into effect after Brexit," Fevia explained.
"In part thanks to the intensive awareness campaigns run by the competent government bodies in association with Fevia, Belgian food companies have turned out to be better prepared to comply with these new requirements than their counterparts in our neighbouring countries."
Since 1 January 2021, food companies that export to the UK are required to submit customs declarations, and some vegetable products and animal by-products also need to be pre-registered with the British food safety system.
New requirements were to come into effect this July, but the British government decided to postpone these in order to have more time to digitalise the system.
(PRESS)
© BELGA