In Norway, Belgian PM criticizes high profits on gas prices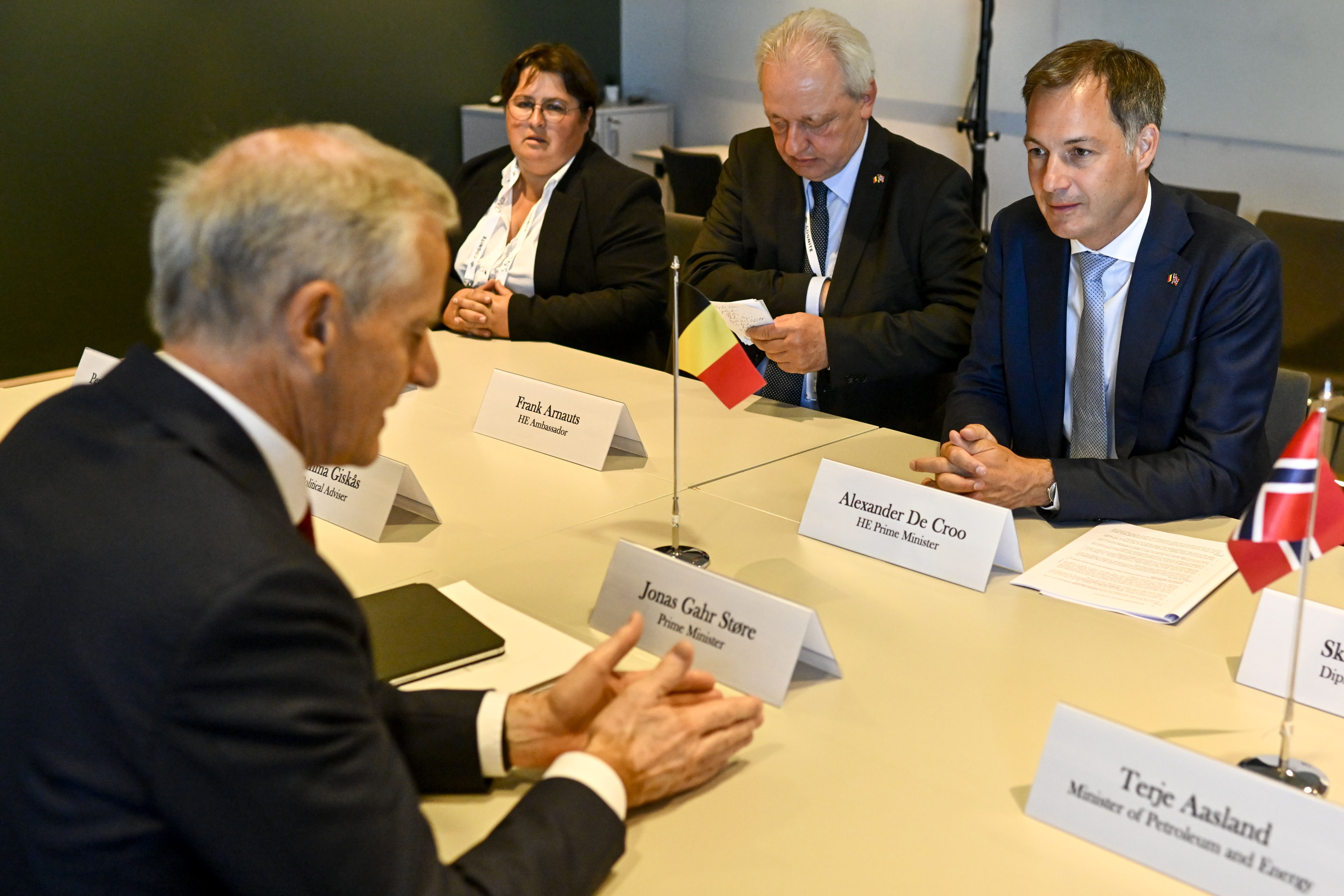 Belgian prime minister Alexander De Croo proposes more innovation in energy technology and cooperation among European countries to face the challenges and also "invites" companies enjoying "windfall profits" to contribute to decrease energy prices.
De Croo spoke at the opening day of the 2022 Offshore Northern Shore (ONS) conference in Stavanger, Norway, on the "tremendous pressure" of the current energy crisis in Europe after Covid-19 pandemic. The conference is held from today, August 29 to September 1.
Belgium imports around 40% of Norwegian gas and De Croo highlighted its importance.
"Norway has been instrumental in getting us through this crisis. We've been asking a lot from you and you've helped the European continent a lot," the prime minister admitted.
Good friends
"If today we are not dependent on Russian gas, it's because we have Norwegian friends and in today's world, it's important to have good friends," said De Croo.
"If you don't have good friends, you are afraid. Or you join a club of good friends, such as Finland and Sweden have done over the last months," added the Belgian prime minister remembering the entrance of the two Nordic countries to the North Atlantic Alliance (Nato), a military alliance between European and North American states.
High gas prices
De Croo remarked that the electricity gas prices are going "higher and higher", despite gas storage reserves in Europe having never been higher. "We are way beyond the 80% target that we have put forward for the agreements we have if we would have a problem. So, why do we have the prices that we have today? There is no shortage of gas," he argued.
"The only reason is because there is uncertainty," De Croo pointed out. He mentioned that the cost of uncertainty is becoming completely "unbearable" and that the "free market" is not functioning, so governments should agree on a "temporary intervention".
"We thought it would take us years to disconnect from Russian energy and gas. But if we look where we are today, it's not going to take years. It might be a matter of months," he said. "With the partnerships we have, we can take the uncertainty away."
Windfall profits
Windfall profits are exceeding financial gains of companies, made in a short amount of time, due to favorable market factors instead of due to their own investment or hard work, and at the expense of wider society. According to De Croo, current higher gas prices are due to the uncertainty caused by the Russian war in Ukraine, even though there are enough gas storage reserves made by European countries. The Belgian government has been defending an EU gas price cap.
"Windfall profits are extremely difficult to explain to our European population. It's logical that European countries and the European Commission would ask for a contribution on this windfall profits to help our industry and our population get through this extremely difficult period," he announced.
(VIV)
#FlandersNewsService
© BELGA PHOTO (DIRK WAEM) Norway's Prime Minister Jonas Gahr Store and Prime Minister Alexander De Croo during the bilateral meeting to discuss the energy crisis, 29 August 2022.

​