IMF calls on ECB to continue rate hikes until mid-2024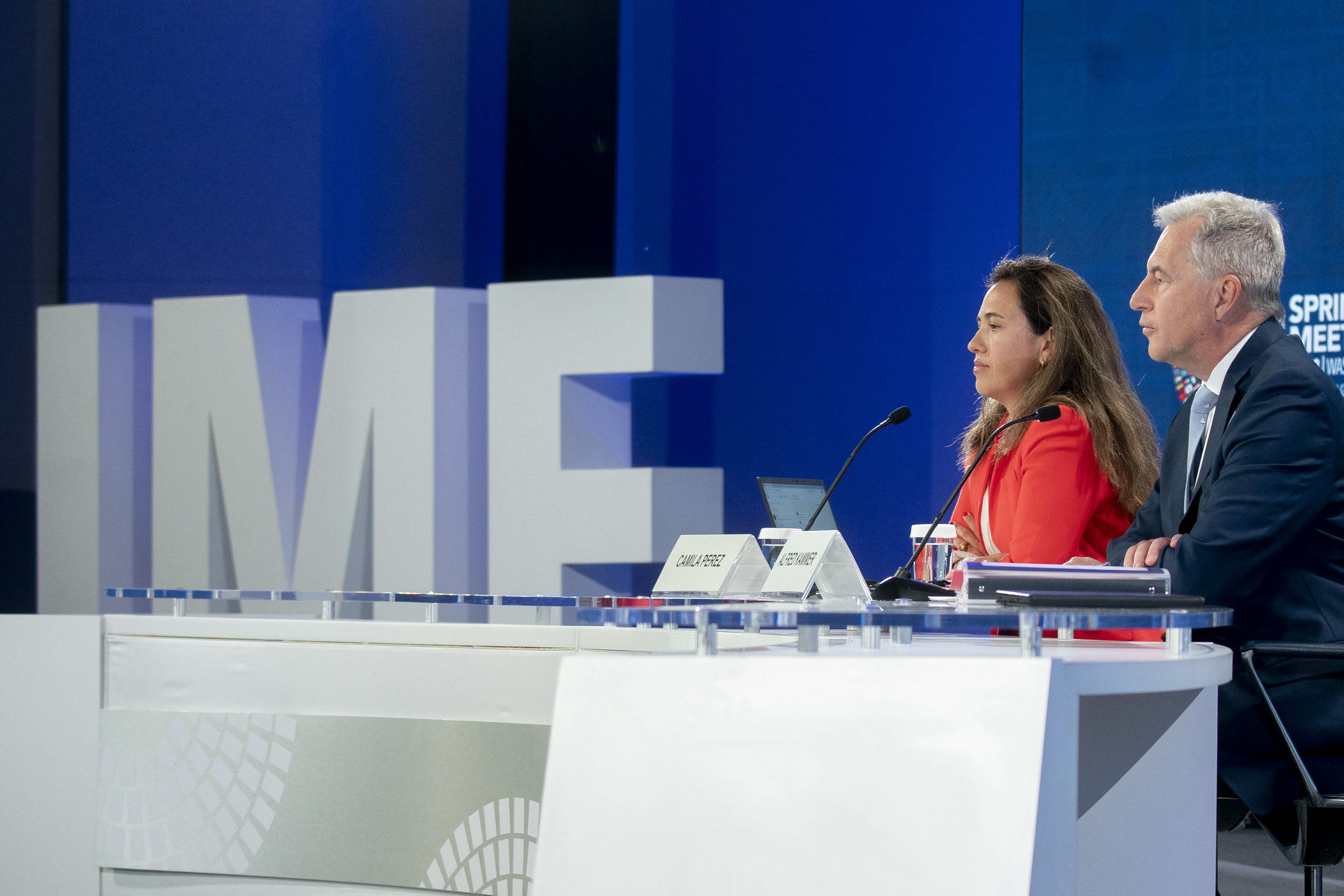 The International Monetary Fund (IMF) is calling on the European Central Bank (ECB) to continue raising interest rates until the middle of next year. According to Alfred Kammer, head of economic research on Europe at the IMF, more rate increases are necessary to bring inflation back down.
"History is full of examples where, if you pause or celebrate prematurely, a second attempt is needed to curb inflation. That way you damage the economy twice," he said at a press briefing on the European economy in Stockholm, ahead of a meeting with European finance ministers and central bankers.
Rising food prices
By making borrowing more expensive, the ECB is trying to curb demand in the economy, which should also reduce pressure on prices. Inflation for the eurozone came in at 6.9 per cent in March, slightly lower than in February due to falling energy prices. But because food is still getting more expensive, the IMF is calling for continued rate increases until mid-2024. By doing that, it should be possible to get eurozone inflation back to the 2 per cent target in 2025, Kammer argued.
Kammer stressed that the ECB's efforts alone would not be enough and European governments would also have to tighten their fiscal policy. If governments spend and stimulate their economies too much, they risk driving inflation back up again.
Asked about the risks of this tighter monetary policy, he pointed out that unemployment in Europe remained low and the European economy was operating at full capacity. There was little margin for wage increases though, he said.
Director of the European Department of the IMF Alfred Kammer and senior communications officer Camila Perez © STEFANI REYNOLDS / AFP