Imec and KU Leuven develop way to efficiently produce green hydrogen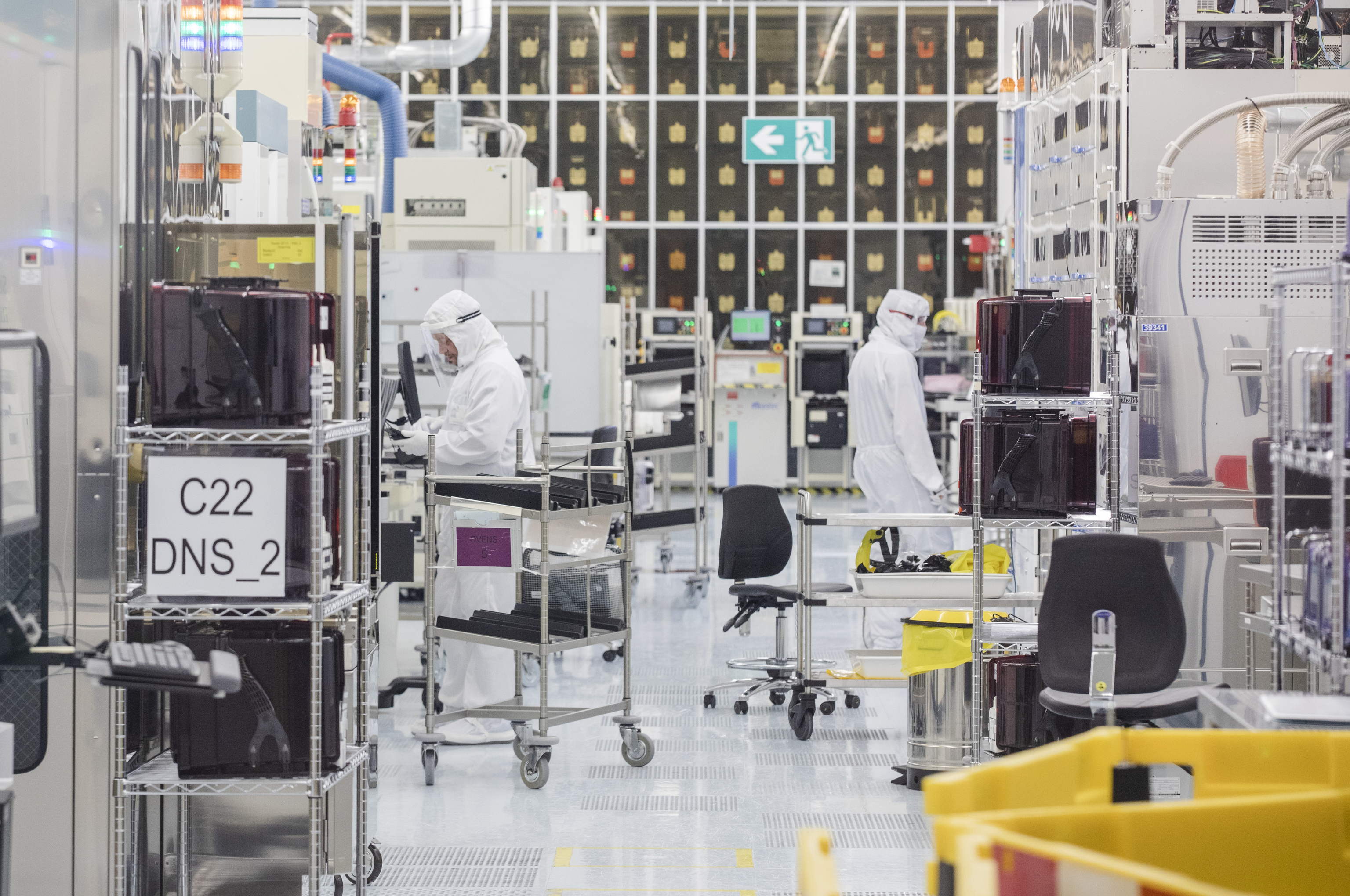 The Flemish research centre imec and KU Leuven have developed a new type of nanomaterial that allows efficient electrochemical reactions to be carried out. This "groundbreaking step" would allow hydrogen to be produced in a cost-efficient way, announced imec in a press release on Tuesday.
Today, green hydrogen has only a marginal market share. To enable its large-scale and cost-efficient production, technical challenges still need to be overcome. But that is essential to meet climate goals, says imec. For the decarbonisation of the steel and cement industries and the carbon-free production of fertilisers, there is no alternative. 
Green hydrogen is produced by electrolysis of water, i.e. by applying an electric current to it by immersing electrodes in it. The crucial reaction in an electrolyzer takes place at the surface of the electrodes. The more porous the electrode material, the more efficiently hydrogen gas can be expelled from the reaction surfaces.
In recent years, Imec and KU Leuven developed a new nanomaterial that is not only extremely porous, but also compresses an exceptionally large reactive surface into a small volume. Until recently, this material still had to be supported by a non-porous carrier. This hindered the inflow of reagents and the outflow of hydrogen gas, underutilising the nanomaterial's enormous potential. 
Now the researchers managed to make this carrier completely open with a porous structure accessible from all sides. Based on that, they developed a nickel electrode. Compared to conventional nickel electrodes, the newly developed one can process tens of times higher current densities for the same energy efficiency.
"Thanks to our research progress, industrial applications of our nanomaterial are quickly approaching," states Philippe Vereecken, imec fellow and part-time professor at KU Leuven. "The technology does not depend on rare resources and relies on widely available production technologies that are easy to scale up."
#FlandersNewsService | The imec research centre. © BELGA PHOTO WIM KEMPENAERS