IKEA demands that Flemish far-right party Vlaams Belang stops using its brand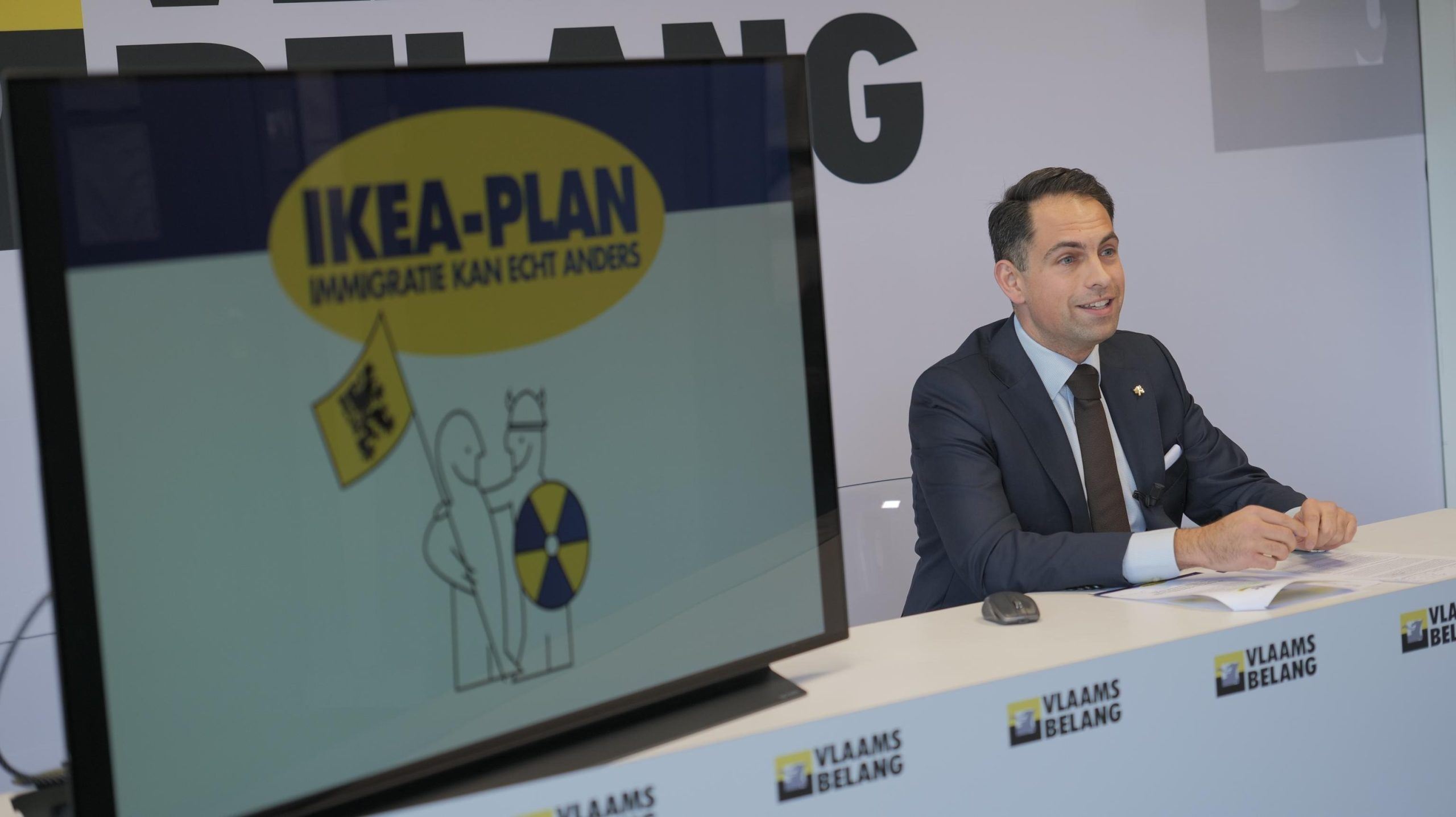 Furniture chain IKEA Belgium on Monday demanded that the far-right Vlaams Belang party stop using its brand and corporate identity in its propaganda for a tougher migration policy.
Earlier in the day, the far-right Flemish party presented a plan called "IKEA" (for 'Immigratie Kan Echt Anders', or 'Immigration can really be done differently') using the logo of the chain founded in Sweden.
Vlaams Belang wants to reduce the influx of asylum seekers with a package of 15 "construction kits". The far-right party was inspired by Sweden, where a right-wing minority government is supported by the populist-right Sweden Democrats.
According to chairman Tom Van Grieken, implementing some of these measures, or even just announcing them, would make Belgium less attractive for immigrants. "At some point you have to be able to say, 'full is full'," Van Grieken said during a press conference.
IKEA said in response that it was "angry" that its right to its brand and corporate identity was being violated. "We try to take a position of political neutrality and we do not wish our brand to be used to suggest that we support certain positions when we do not". The company is examining whether further steps are necessary, an IKEA spokesperson told Belga.
(TOM)
#FlandersNewsService | ©Vlaams Belang