IDAHOT: 60 Flemish municipalities to have a rainbow zebra crossing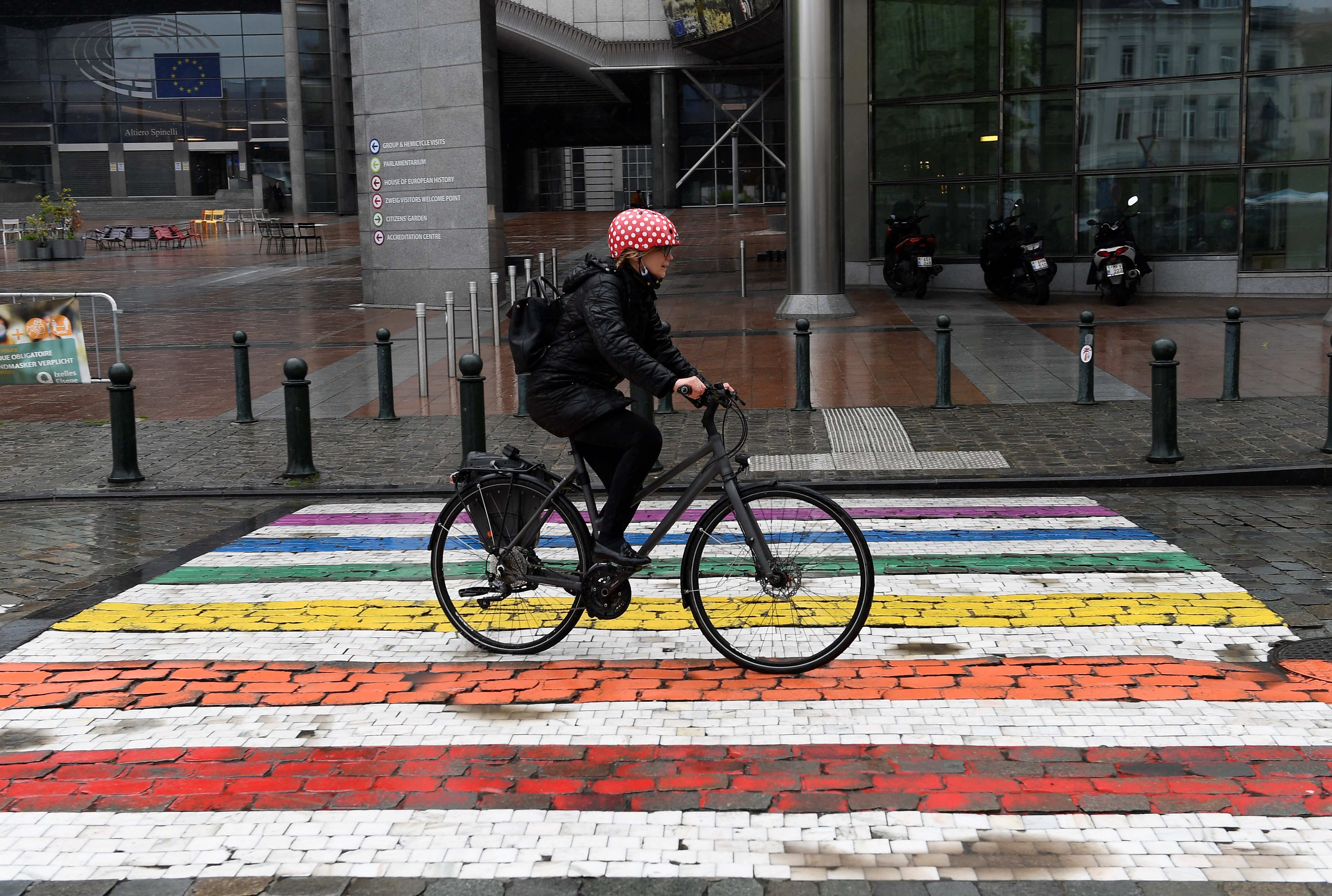 In Flanders, 60 municipalities have requested the construction of "rainbow" zebra crossings on a regional road. This figure has been published by Flemish Minister of Mobility, Lydia Peeters, this Tuesday 17 May on the occasion of the International Day Against Holebiphobia, Transphobia and Intersexphobia (IDAHOT).
According to the minister, the rainbow zebra crossings "give a clear sign in the streets that discrimination, intimidation and violence, on whatever ground, will not be tolerated." "This is how we literally emphasize inclusiveness from Flanders", Peeters says.
The mobility minister encourages all municipalities to join the initiative. "It would be a positive message if we see a rainbow zebra crossing in the streets next year in every Flemish city or municipality," Peeters adds.
Other ministers of the Flemish government also linked their competences to IDAHOT, with a special focus on youth organisations and sport clubs.
More than painting
Ten ministers and state secretaries of the federal goverment ​ announced today the elaboration of the 133 measures to more rigorously address hate crime and hate speech against people from the LGBTQI+ community. "It is a collective effort for a subject that is broadly embedded in our policy," emphasized the Belgian Prime Minister Alexander De Croo.
"Belgium is one of the few countries where homosexuality has never been a criminal offence. We have always been one of the most progressive countries in this field," says De Croo. "But it's an eternal struggle, the work never ends."
The government wants to strengthen the role of the equal opportunities center Unia, so that the handling of complaints about sexual discrimination can be stepped up. Besides, hate motive may become an aggravating factor in the criminal code in Belgium.
"Belgium also has an important role to play in the rest of the world. There are still countries where homosexuality is punishable by death," said the prime minister. "Also in Europe enormous efforts are still needed. There are conservatives and extremists who want to turn back the clock, but we must not let that happen," De Croo remarked.
Health care
The federal government is also studying to ban "conversion therapies".
"There are still people who want to heal LGBTQI+ people. That is unacceptable. Belgium is working on a ban. We would be the third country in Europe and the fifth country in the world to do that," said State Secretary for Gender Equality Sarah Schlitz.
In Belgium, efforts are being made to increase the knowledge of health professionals about the needs of LGBTQI+ persons. One of the projects proposes the establishment of an LGBTQI+ medical house. The improved accessibility of the reimbursement of medicines is also examined.
(VIV)
#FlandersNewsService
© BELGA PHOTO (JOHN THYS / AFP)