IAEA warns of "total power outage" in Ukrainian city near Zaporizhia nuclear power plant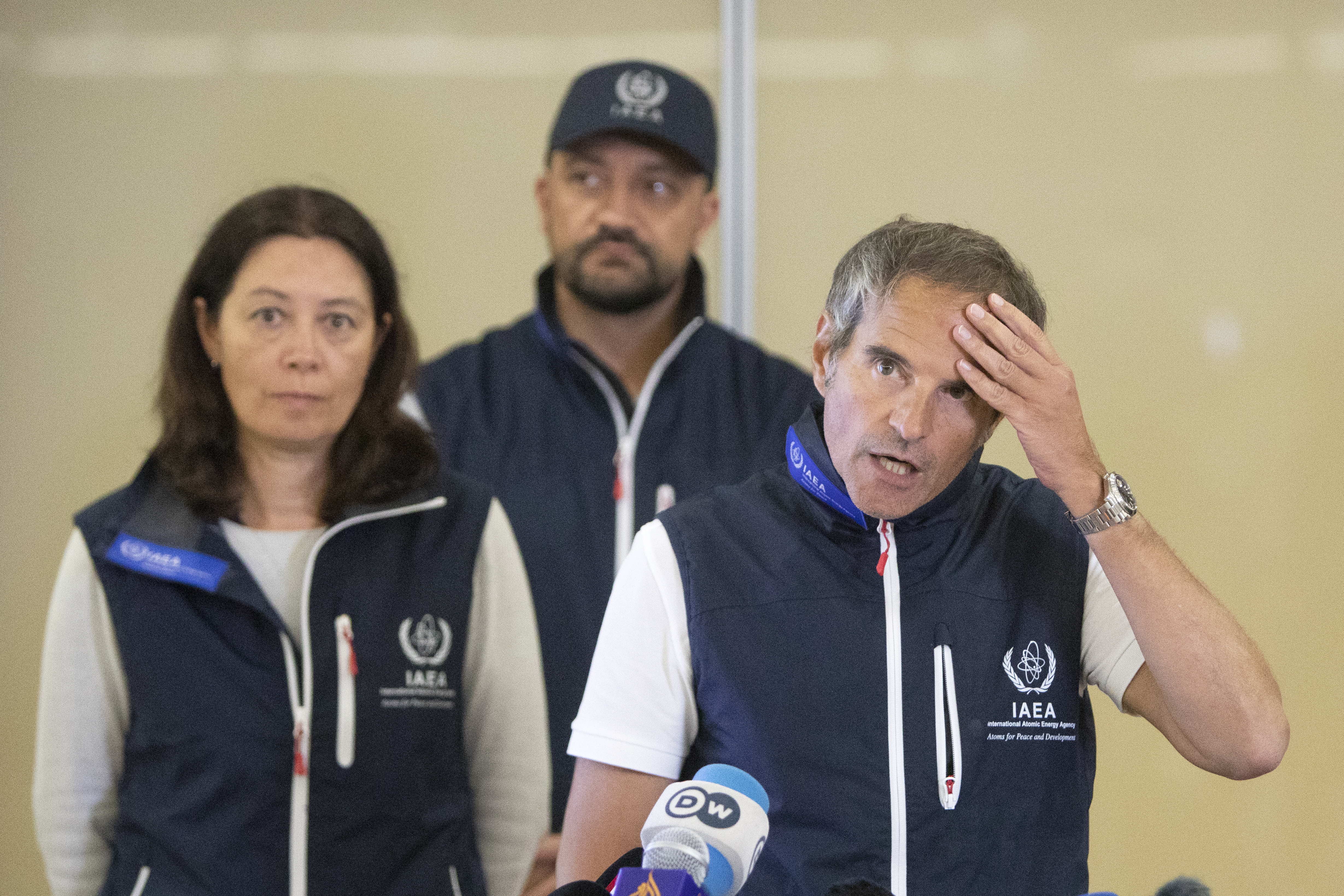 The International Atomic Energy Agency (IAEA) has warned of a total power outage in the city where the Zaporizhia power plant is located. At the same time, the boss of the Ukrainian operator of the site denounced Russian violence on staff, citing torture, murder and kidnapping.
The IAEA reported on Friday, September 9, a "total power outage" in the Ukrainian city of Energodar, where the Zaporizhia nuclear power plant is located. A situation that "compromises the security of operations". 
"It is completely unacceptable. This cannot continue," IAEA's General Manager Rafael Grossi said in a statement, calling for "Immediate cessation of shelling in the area."
For weeks, confusion has reigned around the largest power plant in Europe, occupied by the Russians, which has been hit by multiple strikes of which Kyiv and Moscow accuse each other.
Zelensky advances
Meanwhile, the Ukrainian army has retaken thirty localities from the Russians in the northeast of Ukraine, Ukrainian President Volodymyr Zelensky. He announced on Friday that Kyiv forces had recaptured 30 localities from Russian troops in the northeast of the country, where Moscow has sent reinforcements to deal with this offensive.
"At present, the Ukrainian armed forces have liberated and taken control of more than thirty localities in the Kharkiv region", bordering Russia, said Zelensky in a video posted on social media.
EU new financial aid 
The Finance ministers of the European Union gave their approval to a new aid of 5 billion euros to Ukraine also on Friday. This assistance in the form of a loan, proposed on Wednesday by the European Commission, represents the second tranche of a maximum package of 9 billion for 2022 announced in May by the president of the European executive, Ursula von der Leyen.
"The new €5 billion loan will be used for the day-to-day running of the [Ukrainian] state and the country's essential infrastructure, such as schools and hospitals," Czech Finance Minister Zbynek Stanjura said after a meeting with his EU counterparts.
(VIV)
© BELGA PHOTO (JOE KLAMAR / AFP) IAEA's Chief Rafael Grossi reacts next to IAEA's head of the Department of Nuclear Safety and Security Lydie Evrard on September 2, 2022.