Hundreds of thousands march as vote on Israeli judicial reform nears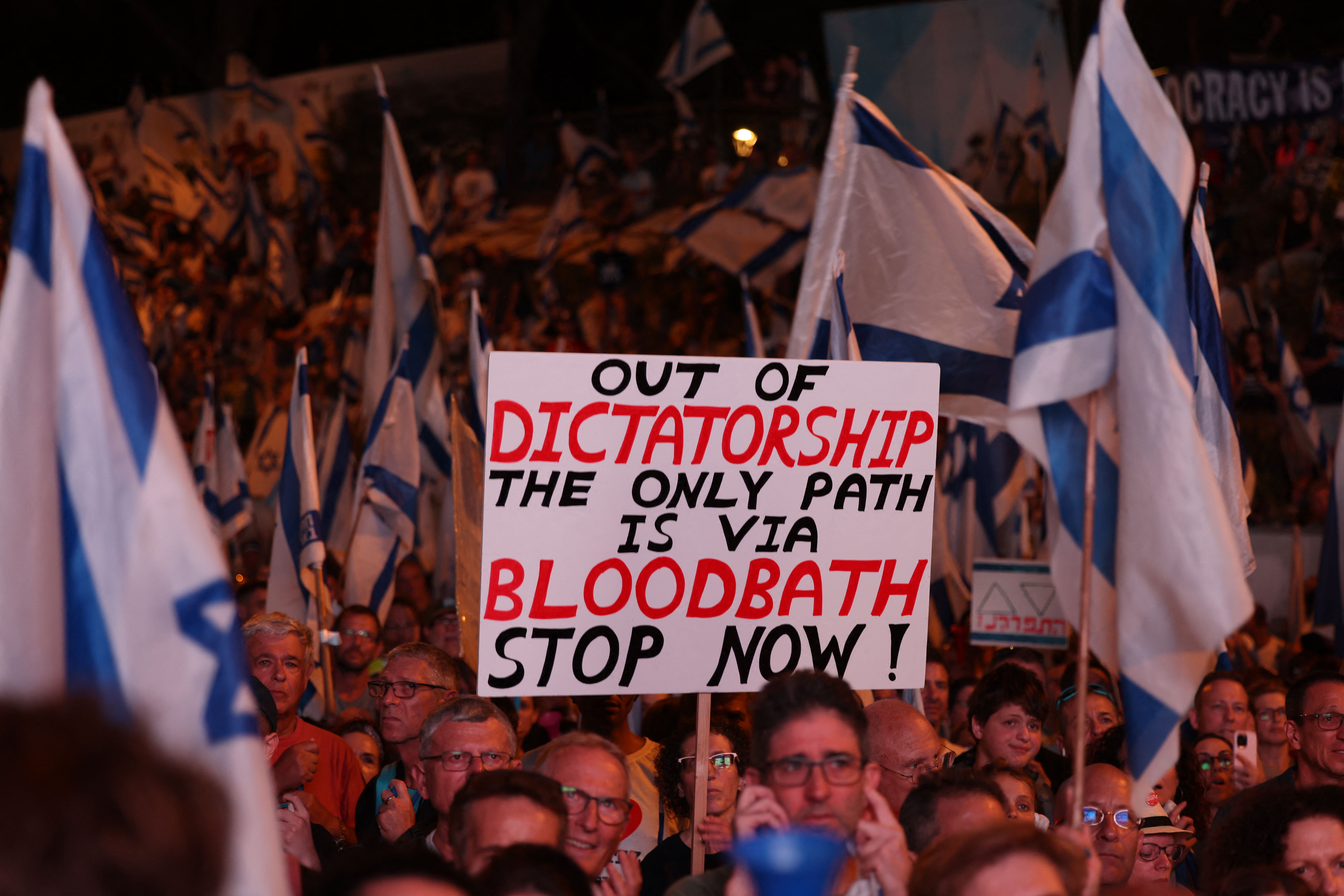 Hundreds of thousands of protesters again took to the streets in Israel this weekend, ahead of the expected approval on Monday of a law restricting the country's independent judiciary. On Sunday, Israel's parliament began debate on the judicial reform package, and more protests are expected.
An estimated 170,000 demonstrators gathered in central Tel Aviv on Saturday, according to Channel 13 news. 85,000 gathered in Jerusalem. After a four-day protest march, around 40,000 more opponents of prime minister Benjamin Netanyahu's judicial reform arrived at the parliament in Jerusalem on Saturday evening.
On Sunday, parliament began debate on a key part of the conservative government's controversial judicial overhaul package. Several demonstrations are expected near the parliament on Sunday, from both supporters and opponents of the reform.
Subordinate to parliament
Netanyahu's far-right coalition is expected to approve the reform on Monday before the start of the summer recess. Under the proposed reform, the Supreme Court will no longer be able to declare laws passed by parliament or government actions illegal and sweep them off the table. This would effectively make Supreme Court judges subordinate to parliament.
Thousands of people have demonstrated every week since the reforms were announced in January. Opponents of the new legislation say Netanyahu and his coalition partners are undermining democracy and have called it a "coup". The plans are causing widespread division and opposition in Israel.
Meanwhile, Netanyahu was reported to be recovering after being fitted with a pacemaker on Saturday night, according to the hospital where he is being treated. he remains in the hospital's cardiology department for observation.
(BRV)
© PHOTO HAZEM BADER / AFP