Humpback whale visits Knokke and Zeebrugge this Spring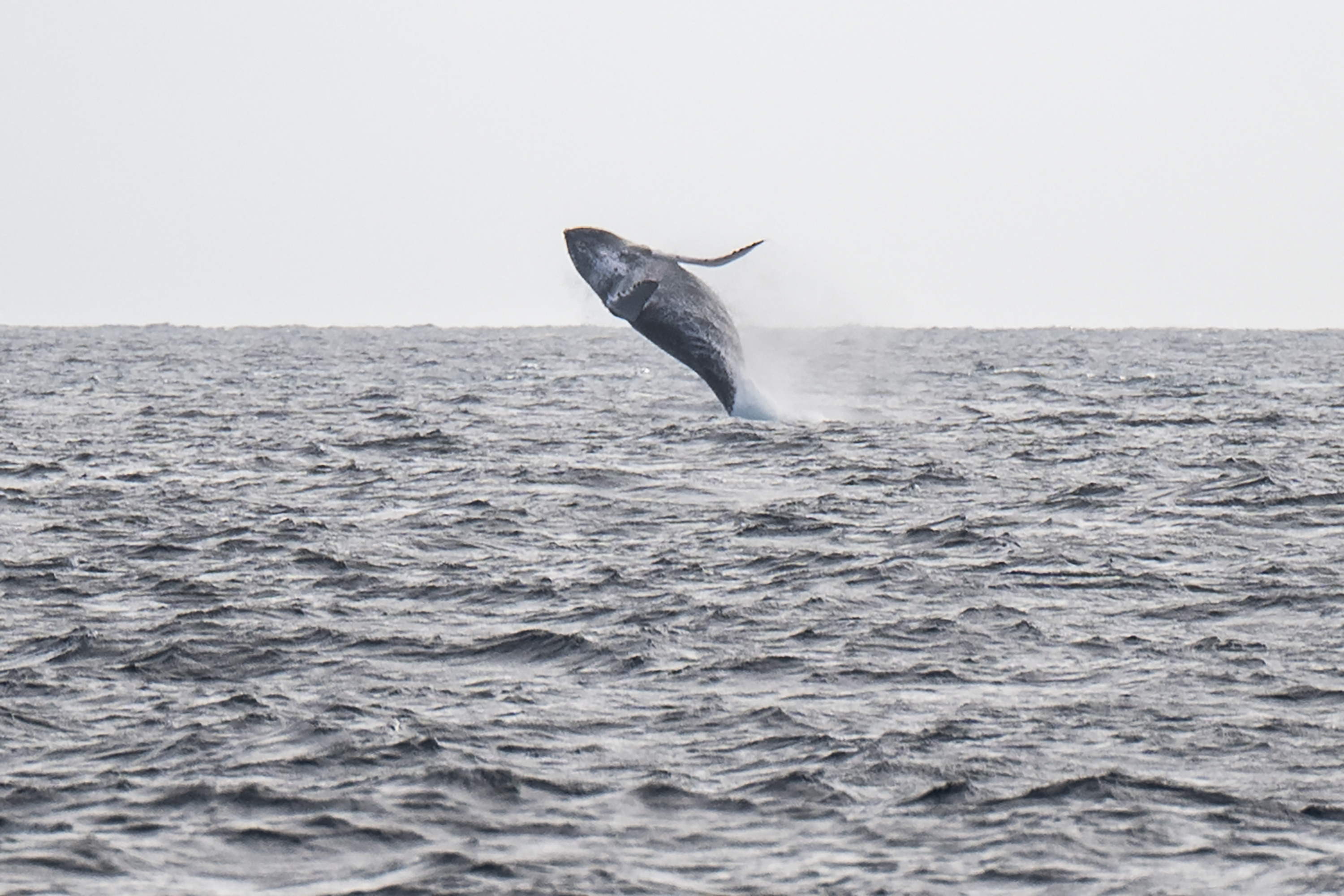 Between the Belgian coastal municipalities of Knokke and Zeebrugge, a humpback whale has been spotted in the sea every day since the end of May.
According to the Flanders Natuurpunt association protecting vulnerable and threatened nature, the whale is probably a young (and relatively small) animal.
"It often jumps almost completely out of the water and then plunges down with an impressive splash," said Natuurpunt, adding that it is likely the same animal that was seen off the coast of Westkapelle in the Netherlands on 23 May.
Many whale spotters have come to the Albert beach in the past few days, near the casino of Knokke, in the hope of sighting the animal. It is only the sixth time that a living humpback has been spotted in Belgium, according to Natuurpunt.
Previously, they could only be spotted from aeroplanes or ships.
"This is only the second time that a living humpback can be spotted from the beach. Additionally, the 'casino humpback' is the first to stay at (more or less) the same location for several days."
(VIV)
#FlandersNewsService
© BELGA PHOTO (Loic VENANCE / AFP)