Humanitarian workers facing increased threat, report shows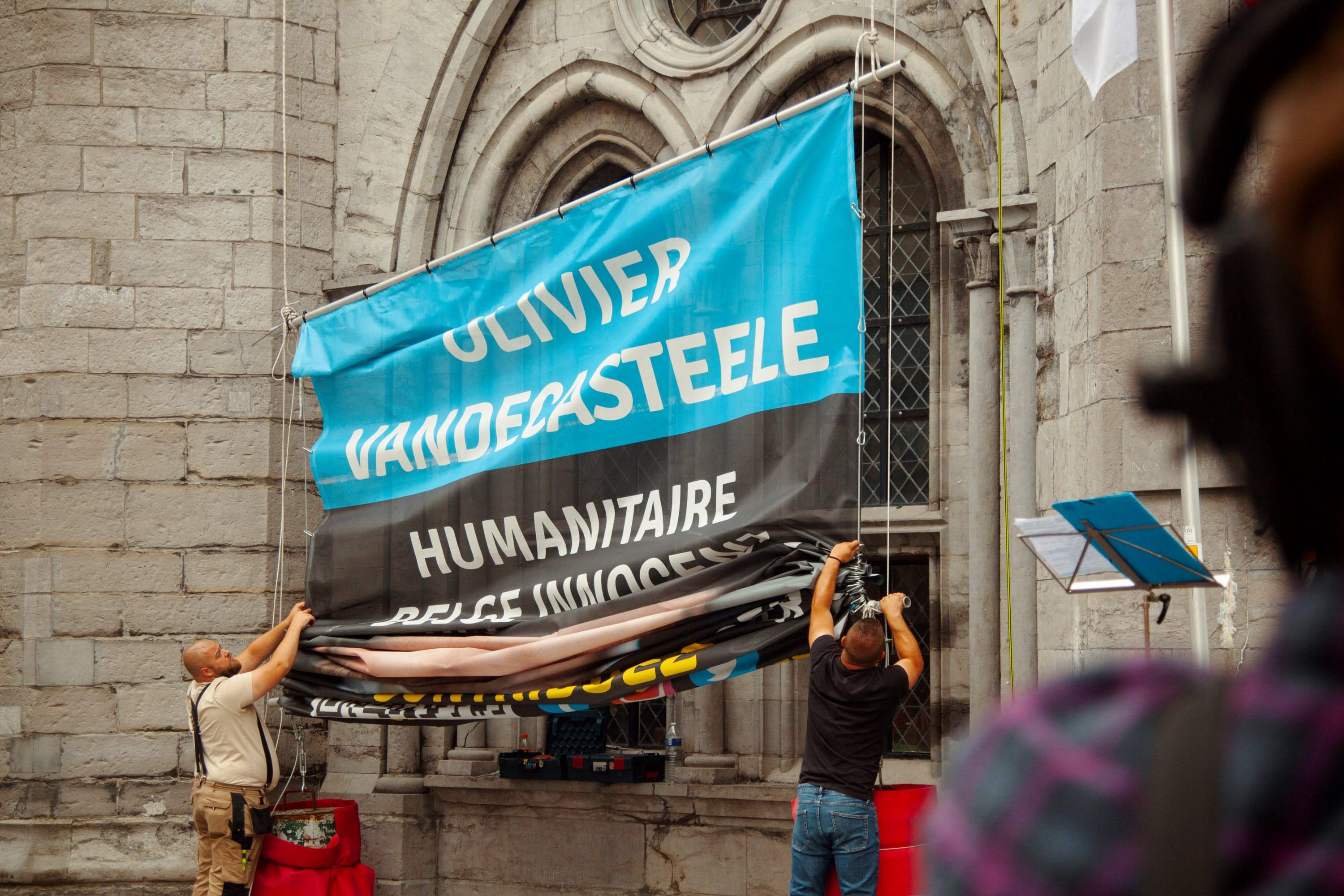 2022 was a particularly dangerous year for humanitarian and health workers around the world with almost 350 people killed, according to a report by Handicap International, Médecins du Monde and Action Against Hunger in the run-up to World Humanitarian Day.
On Thursday, the three NGOs called on international donors to take greater account of the safety of workers when allocating funding and asked governments to ensure compliance with international humanitarian law and principles.
Humanitarian workers are frequently exposed to violence, as in the case of Olivier Vandecasteele from Tournai, who was held hostage for 455 days in prison in Iran. He was released and returned to Belgium on 25 May this year, following negotiations between the Belgian and Iranian governments, along with hostages from elsewhere in Europe.
Last year, at least 439 attacks were recorded against humanitarian workers, resulting in at least 115 deaths, according to the Aid Worker Security Database. A further 185 people were kidnapped and 143 wounded. 
Meanwhile, 232 health workers were killed in the nearly 2,000 attacks recorded against health facilities or professionals, making it the most violent year against them in the last decade, according to the Safeguarding Health in Conflict Coalition. 
In these attacks, the vast majority of the victims are locals. "They are the most exposed to the risk of violence but are often left with few resources," the three organisations say. 
"Faced with complex crises, humanitarian and healthcare workers are operating in increasingly dangerous environments. Attacks against them jeopardise access to aid for those who need it most, as this aid is often vital. It is essential that their safety is preserved so that they can continue to provide assistance to vulnerable populations."
World Humanitarian Day is on 19 August, in tribute to the 22 people killed in a bomb attack on the UN headquarters in Baghdad on that day in 2003. 
A banner calling for Olivier Vandecasteele's release in his home town of Tournai is removed after he returned home © BELGA PHOTO JUSTIN NAMUR
Related news