How the Ukraine war shattered sport's political neutrality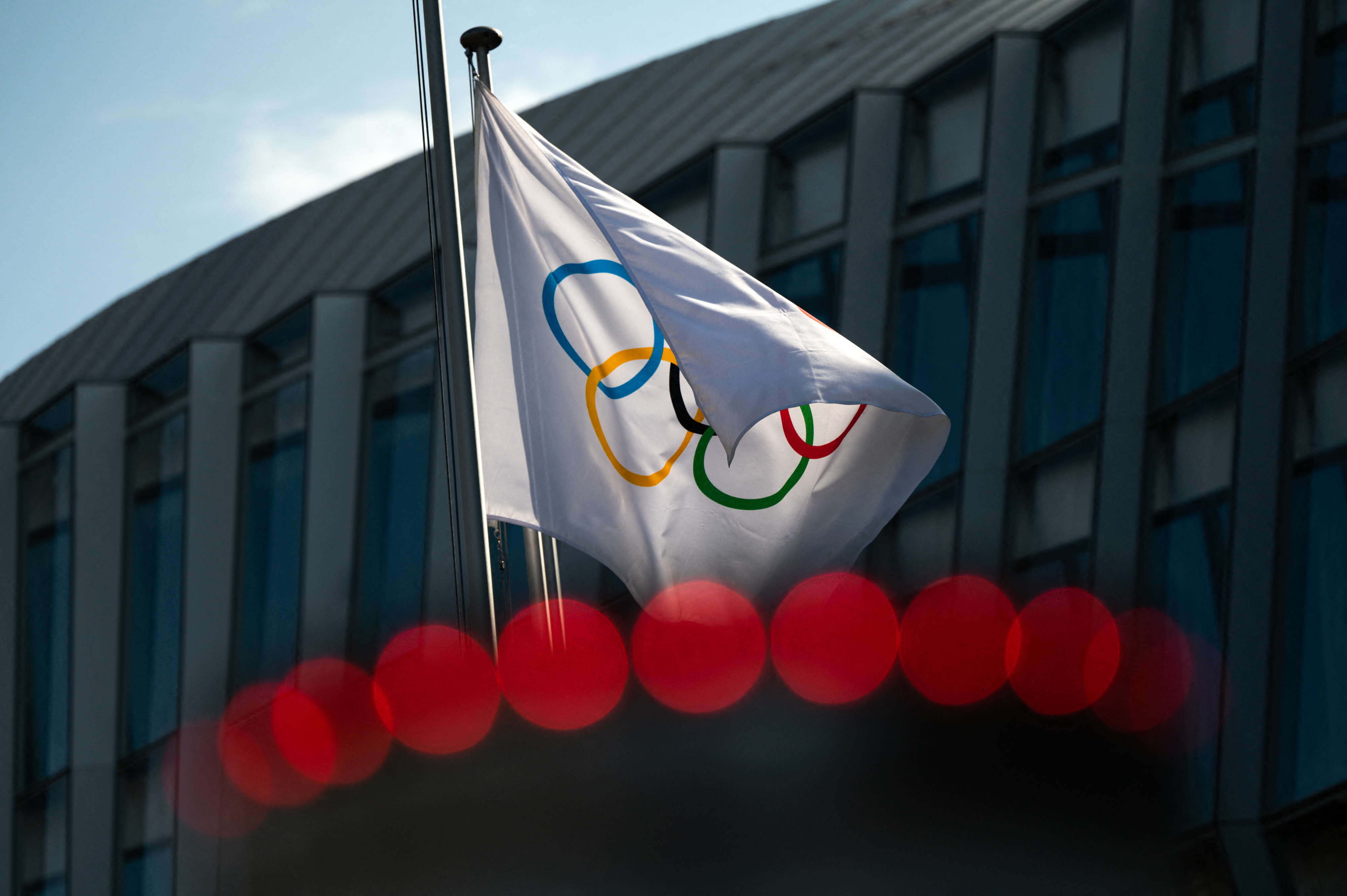 One year ago, Russia invaded Ukraine, shattering the peace in Europe. While it may be an afterthought in the minds of the Ukrainian people, Russia's invasion has significantly impacted the sporting world and the belief in political neutrality.
Not long after the invasion, Russia was banned by most international sports federations. Spurred on by the overwhelmingly negative response to the invasion, the IOC recommended excluding Russian and Belarusian athletes and cancelling all sports events in Russia. This was a drastic measure for an organization that considers the "universality and political neutrality" a fundamental principle of the Olympic spirit.
Most governing bodies followed suit. FIFA and UEFA issued statements that all Russian football clubs and national teams are banned until further notice. Over a dozen international federations banned Russian athletes from sports like volleyball, basketball, ice hockey and gymnastics. Russian tennis players and cyclists are only allowed to compete in international events under a neutral flag.
It is not the first time Russia has been shunned by the international community. Russian athletes have been forced to compete under a neutral flag in the Olympics since the uncovering of a state-sponsored doping programme in 2015. The country holds the record for most athletes that were caught doping at the Olympics, which resulted in 48 Russian athletes losing their medals.
The International Olympic Committee (IOC) wants to do the same for the 2024 Olympics in Paris. The organization feels that an outright ban violates the Olympic Charter. But many Western countries disagree. On the 10th of February, the UK hosted a summit to discuss the future of Russian and Belarusian athletes in the Olympics, which ended in 35 countries calling for their exclusion.
Ukrainian authorities, meanwhile, accuse the IOC of being "on the wrong side of history". Zelensky threatened to boycott the 2024 Olympics in Paris if Russian and Belarusian athletes would be allowed to compete. Russians would win "medals of blood, deaths and tears", reacted Ukrainian boxer Oleksandr Usyk.
This sentiment is unlikely to change anytime soon. Like many autocratic regimes, Putin was a fan of "sports-washing": organizing high-profile sports tournaments in an attempt to improve his reputation in the Western world. But Russia's diplomatic soft power, gained by hosting the 2014 Winter Olympics and the 2018 FIFA World Cup, has all but disappeared.
Russia's case might be an exception to the rule, or the political neutrality of the Olympics could be a thing of the past. A year after the invasion, the IOC wants to return to the status quo, but Western countries are not letting go so easily.
© BELGA PHOTO Fabrice COFFRINI