House committee greenlights new football law, imposing zero tolerance on violence and racism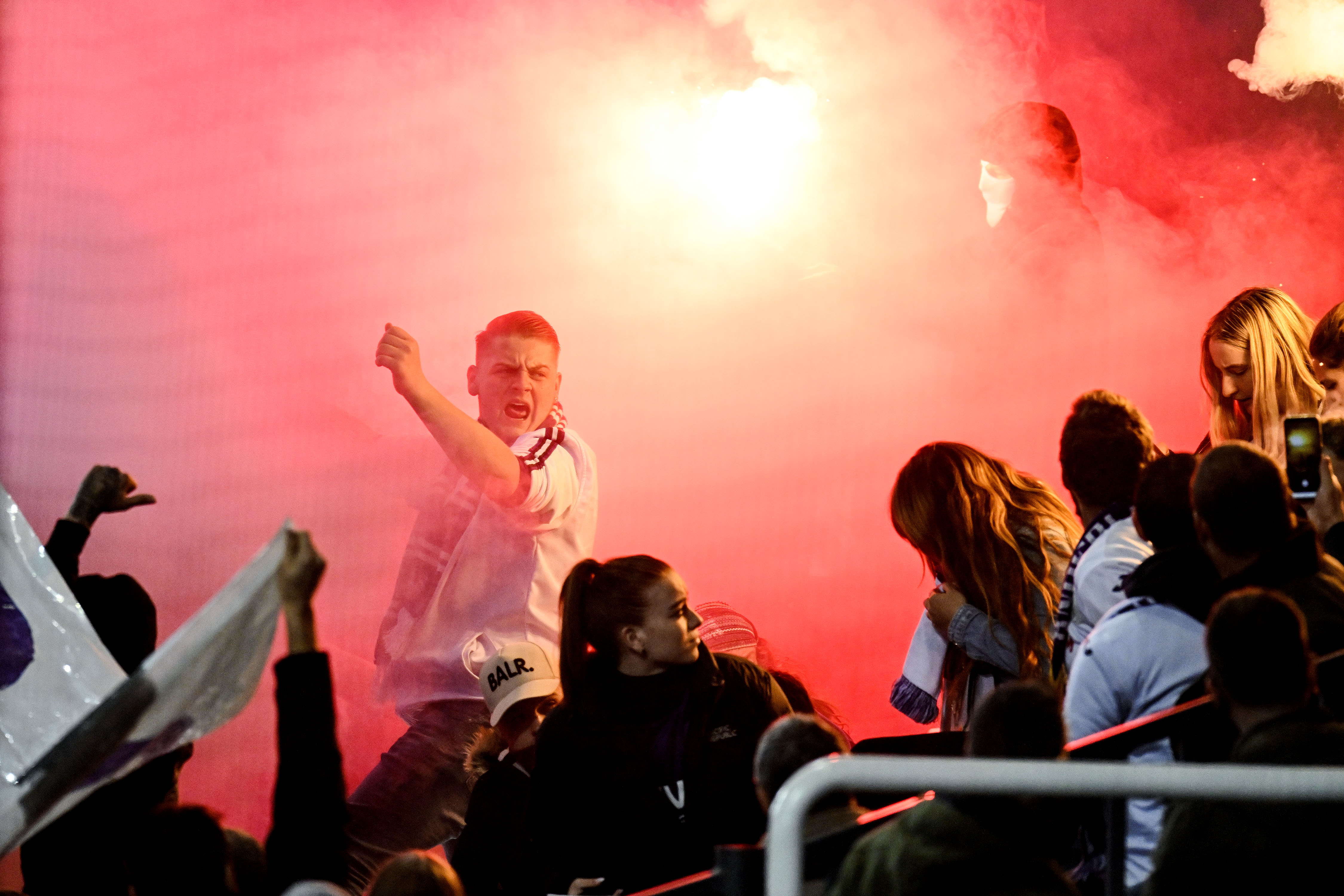 The Belgian parliament's home affairs committee gave the green light for a new football law on Wednesday. The proposed law provides an absolute zero-tolerance policy for offences such as racism and discrimination, the illegal use of pyrotechnics in stadiums and physical violence.
The draft law, proposed by Interior minister Annelies Verlinden (CD&V), is in line with the action plan Together for Safe Football, which she launched last year. It adapts the law of 21 December 1998 on security at football matches - better known as the Football Act - and the law of 2 October 2017 regulating private and special security.
The text aims to make football match organisers more responsive through mandatory awareness-raising of supporters on the prohibition of pyrotechnic objects, racism and xenophobia. In addition, the law provides for harsher minimum penalties for organisers who fail to comply with ticket management and video surveillance obligations. The law includes an extension of stadium bans for hooligans to 10 years.
On Wednesday, the text was approved in the home affairs committee by 10 votes, while five MPs from the opposition parties N-VA, Vlaams Belang and PTB-PVDA abstained.
(BRV)
© BELGA PHOTO TOM GOYVAERTS