Hooting trucks keep everyone awake out of protest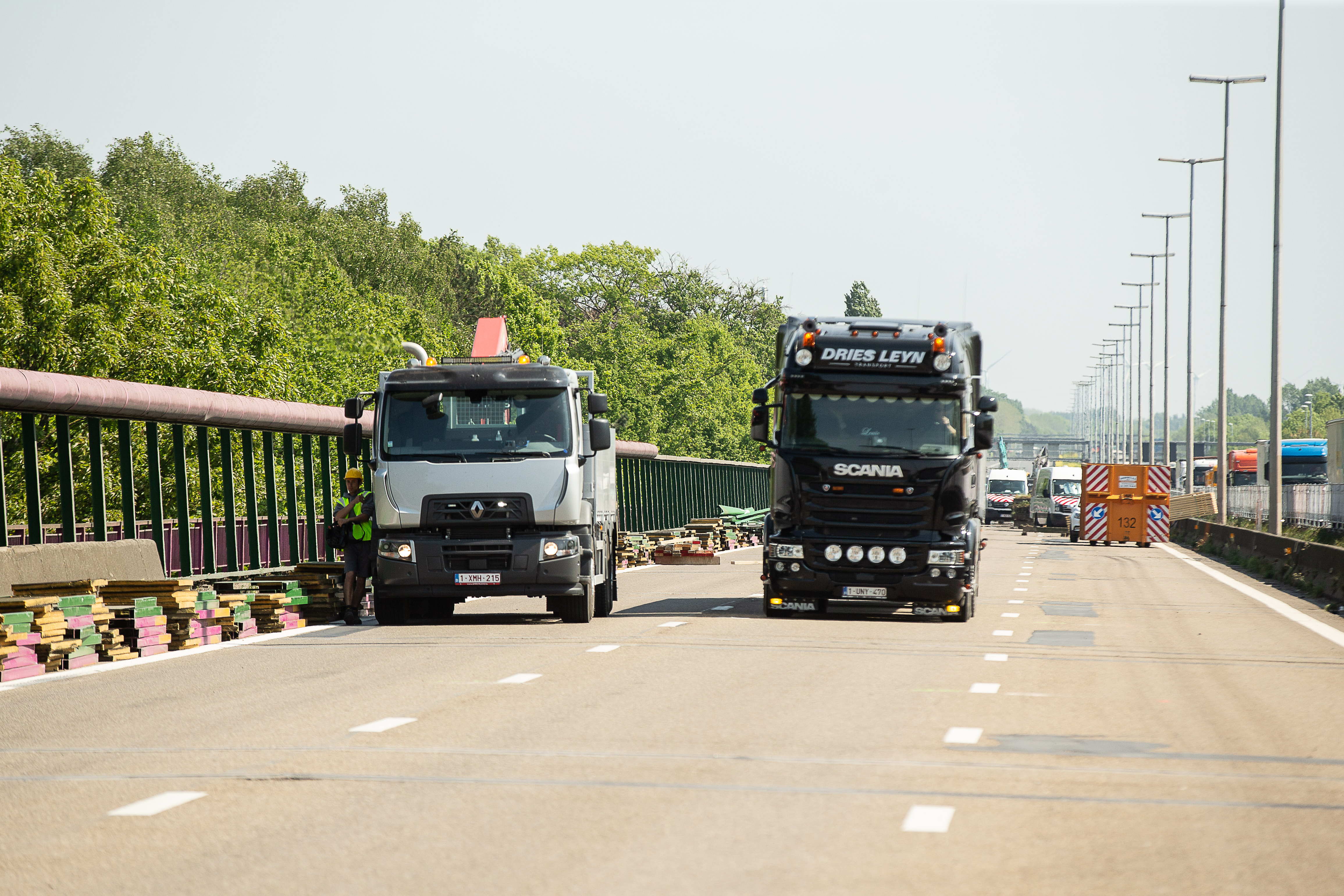 A new kind of protest is rearing its head in Gentbrugge, near Ghent. There truck drivers honk all night long, deliberately keeping residents living near the E17 viaduct awake. They do so in protest against the speed reduction on the viaduct from 90 to 70 kilometers per hour.
The speed reduction came after complaints about the noise that echoes when trucks drive over the joints of the bridge. However, the bridge was recently renovated. But that apparently did not solve the problem. Mobility Minister Lydia Peeters then belled that truckers should drive more slowly. The speed reduction has been in force since Tuesday 20 December.
But some truckers are displeased with the intervention. There were calls on social media to honk their horns nightly. Hooting trucks can be heard regularly throughout the night, keeping residents from sleeping. "The action is meant to be playful," says one of the initiators behind the call, a truck driver who wishes to remain anonymous. "But the problem sits high on our minds. Once again, we are bearing the brunt of all kinds of problems that we did not cause ourselves. After all, we did not build that viaduct. Once again, we just have to make our plan. Hopefully one day a solution will emerge that is reasonable for all parties and where nobody is ignored."
#FlandersNewsService | picture shows renovation works at the E17 highway and viaduct, in Gentbrugge, Monday 27 April 2020. © BELGA PHOTO JAMES ARTHUR GEKIERE