Historic final caps off controversial FIFA World Cup in Qatar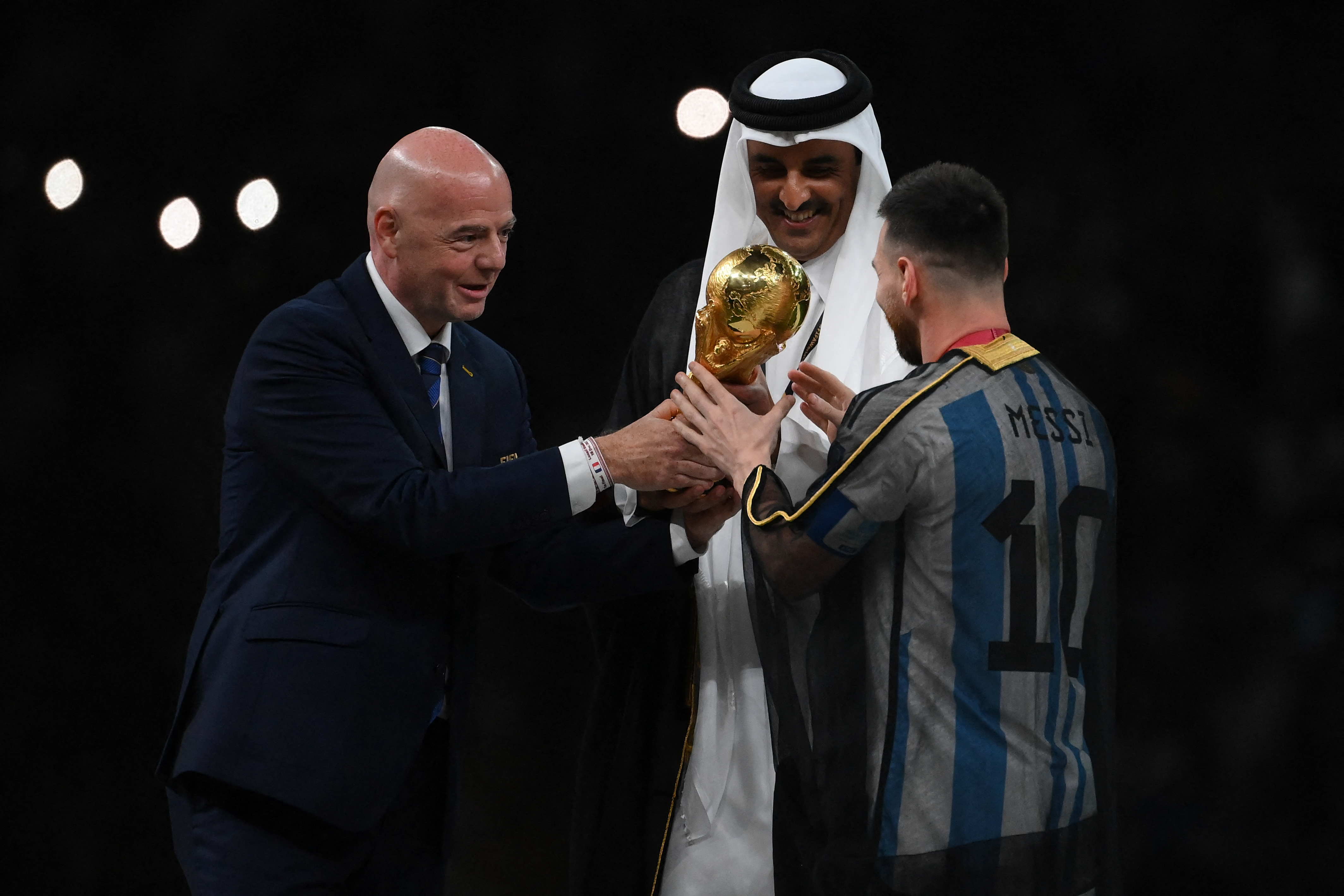 A dramatic showdown between PSG teammates Lionel Messi and Kylian Mbappé has gifted Qatar and FIFA the final of their dreams. The final, deemed by many as the best World Cup final of all time, saw Argentina give away a 2-0 lead to France in regular time. After another two goals in extra time, the tournament was decided with a penalty shootout. The South Americans came out on top.
It remains to be seen how the world will look back on this controversial tournament. From a sporting perspective, Argentina's World Cup victory is a crowning achievement for Messi. After more than 1000 professional games, the 35 -year-old superstar has finally filled his trophy cabinet and is a serious contender for the title of best footballer of all time.
Giving a World Cup to Qatar seems to have paid off for FIFA. The criticism surrounding the country took a back seat during the World Cup. The Gulf state spent more than $200 billion on stadiums and infrastructure for this tournament, neglecting the rights of its foreign labourers in the process. The Guardian estimates that thousands of migrant workers died in the process.
Despite this, FIFA made over $7.5 billion from 2022's World Cup, president Gianni Infantino announced. The organisation is not done with profit-seeking. In 2026, 48 countries will take part in the World Cup, resulting in an expected $11 billion in profits. Infantino has also revealed his vision of a new Club World Cup. The tournament's format will change from 7 to 32 teams and is a thinly veiled attack on competitor UEFA's hegemony in club football. 
Qatar's World Cup was not only a victory for Lionel Messi and Argentina, but also for FIFA. Spurred by its success, the organisation's grip on football is ever-tightening. It is certain that this tournament will go down in history as a defining moment for the sport. Time will tell if Qatar's legacy will be a positive or negative one.
Lionel Messi receives the World Cup trophy from FIFA President Gianni Infantino as Qatar's Emir Sheikh Tamim bin Hamad al-Thani looks on. © FRANCK FIFE / AFP