Historic car auction at Zoute Grand Prix raises 22 million euros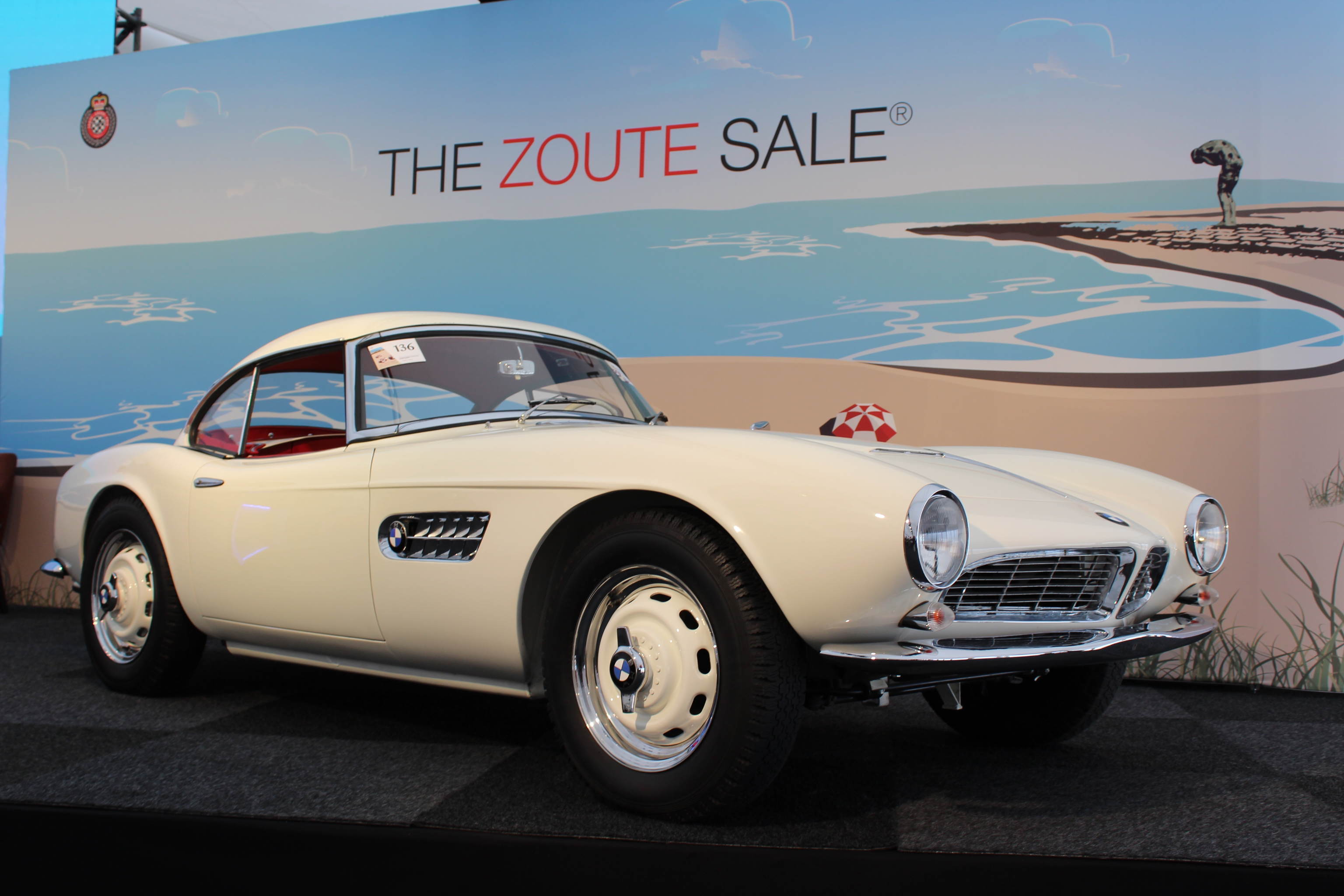 The auction of 80 historic cars at the 13th Zoute Grand Prix Week in Knokke-Heist has raised a total of 22 million euros. The highest amount ever in the 10-year history of the Zoute Sale, the organisers reported in a press release on Sunday evening.
Of the auction's two showpieces, the 1985 Ferrari 288 GTO and the 1957 BMW 507 Roadster, the BMW lived up to its favourite role with a selling price of 2,093,000 euros. A 2015 Rolls Royce Silver Spectre, a car rebuilt by Belgium's Carat Duchatelet, was sold for 368,000 euros. The auction was held by international auction house Bonhams. 
Furthermore, a 1968 Lamborghini Miura P400 fetched over 1.11 million euros, a 1961 Ferrari 250 GT Series II Cabriolet nearly 1.1 million euros, a 2004 Porsche Carrera GT nearly 1.4 million euros, a 1962 Aston Martin DB4 nearly 1.24 million euros, a 1955 Mercedes 300 SL Gullwing nearly 1.4 million euros and a Cadillac De Ville S62 Convertible, which belonged to French cartoonist Albert Uderzo, 253,000 euros. "We never had so many cars together in Knokke before," said Grégory Tuytens, motor cars Europe specialist at Bonhams. 
Besides the auction, the four-day event Zoute Grand Prix included a rally with 225 vintage cars and a car show with 21 luxury brands. On Saturday and Sunday, the event was completely sold out with more than 10,000 paying visitors.
(TOM)
#FlandersNewsService
The BMW 507 Roadster at the 'Zoute Sale by Bonhams' luxury car auction in Knokke. - © BELGA PHOTO JAN NAGELS