Historic agreement on nature conservation at COP 15 in Montreal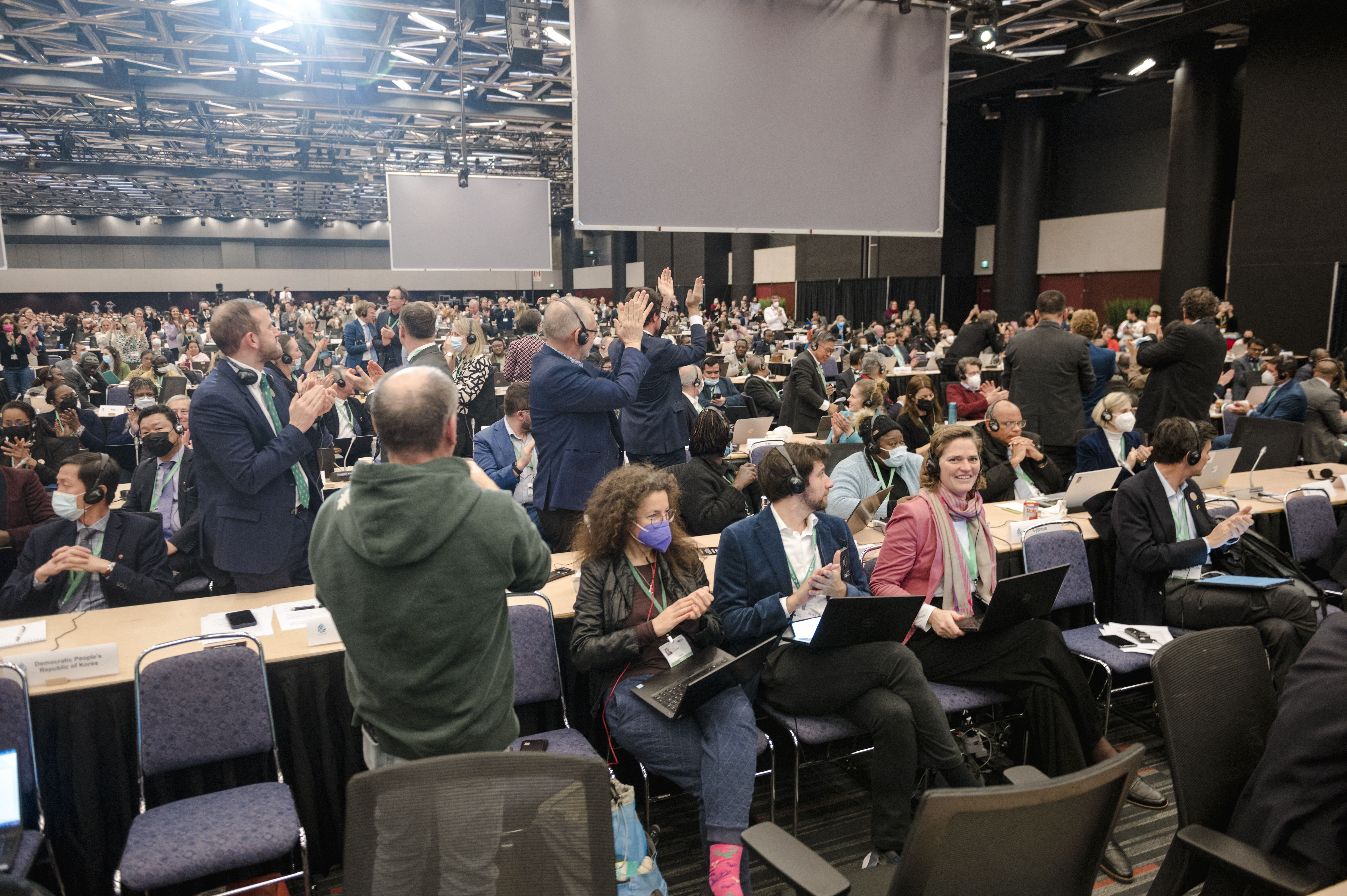 At COP15 in Montreal, Canada, countries agreed to protect 30 per cent of the world's land and sea by 2030. There are also targets to protect vital ecosystems such as rainforests and wetlands and the rights of indigenous peoples. United Nations speaks of a historic agreement.
Despite tough negotiations over the past two weeks, participants approved the so-called peace pact with nature. The text contains 23 targets to protect worldwide biodiversity. One of the central goals is to save 30 per cent of the world's land and sea by 2030. Today, the figure is about 17 per cent of the land and 8 to 10 per cent of the sea. Nevertheless, according to scientists, 30 per cent is the bare minimum.
In addition, the 196 participating countries want to spend more money on protecting species diversity. This is at least 20 billion euros a year by 2025 and at least 30 billion euros a year by 2030. That is a doubling and, later, a tripling of the current budget. The countries will also explore ways to eliminate harmful government subsidies. This would make another 472 billion euros available for nature by 2030.
Poorest countries
Aid for the poorest countries will be doubled to 19 billion euros annually by 2025, rising to 28 billion euros by 2030. The text also offers guarantees for indigenous peoples, guardians of 80 per cent of the world's remaining biodiversity. The agreement also mentions restoring 30 per cent of degraded areas and halving the risk of pesticides. Finally, countries should also prevent, reduce and strive to eliminate plastic pollution.
Nevertheless, there was a last-minute dispute as the negotiator from the Democratic Republic of Congo threatened to block the final agreement. He did not want to support the final version because it did not envisage a new fund for biodiversity separate from the existing UN fund, the Global Environment Facility (GEF).
China, Brazil, Indonesia, India and Mexico are the biggest recipients of GEF funding, and some African countries wanted more money for conservation as part of the final deal. However, China, which led COP15, put the hammer down on the agreement despite the objection from the Democratic Republic of Congo.
The Montreal summit was seen as a last chance to restore nature. COP15 began in Montreal on Wednesday, December 7. The biodiversity summit was initially scheduled to take place in China in 2020 but was first postponed and later split due to the corona pandemic. As a result, the first part of COP15 took place broadly online in the Chinese city of Kunming in October.
Delegates applaud after Mexico made a "cris du coeur" for delegates to reach an agreement during the plenary for the tail end of the United Nations Biodiversity Conference (COP15) in Montreal, Quebec, Canada on December 19, 2022.
© ANDREJ IVANOV / AFP