Hair sheds light on Beethoven's health problems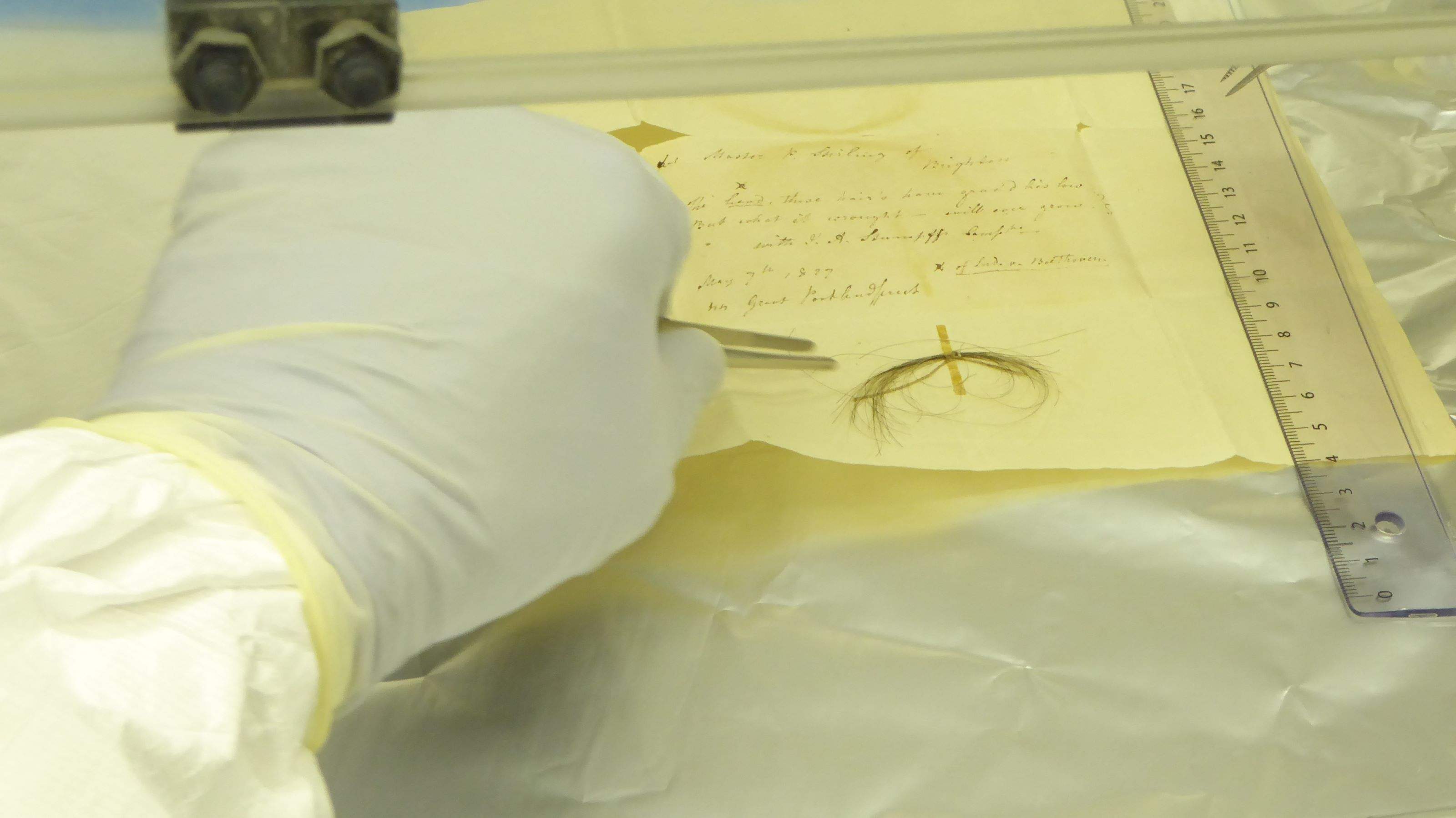 A genetic predisposition to liver problems, a hepatitis B infection and a fondness for alcohol all played a role in Ludwig van Beethoven's death. These are the findings of an international research team who studied the composer's hair, allowing them to sequence his genome and analyse his health.
Beethoven died in Vienna in 1827 at the age of 56. He experienced hearing loss in his 20s and eventually became completely deaf in 1818. A heavy drinker, he also suffered gastrointestinal issues.
The team of scientists, led by Cambridge University, took eight locks of hair from private and public collections, five of which they established were those of Beethoven. They couldn't find a definitive reason for his hearing problems, but they did discover that he had a genetic predisposition to liver problems and found evidence of hepatitis B in the months before his death.
Dangerous drinking
In addition, Beethoven's high alcohol consumption would have had an impact on his health, says lead researcher Tristan Begg. "While most of his contemporaries claim his consumption was moderate by early 19th-century Viennese standards, this still likely amounted to quantities of alcohol known today to be harmful to the liver," he says.
According to the researchers, it's unlikely that coeliac disease or lactose intolerance explain the gastrointestinal problems that Beethoven suffered from. And they found no genetic clues to explain his hearing loss. "But we're not completely ruling out this scenario," says Axel Schmidt of Bonn University Hospital.
The research also identifed an "extra pair paternity" in Beethoven's paternal line, referring to a child resulting from an affair. The researchers place this child somewhere between Henry van Beethoven's conception in Kampenhout, Flemish Brabant, around 1572, and Ludwig van Beethoven's conception seven generations later.
A scientist studies hair from Ludwig van Beethoven in a lab at the Max Planck Institute in Jena, Germany © PHOTO ANTHI TILIAKOU / MAX PLANCK INSTITUTE FOR THE SCIENCE OF HUMAN HISTORY / AFP

​​
​